These 10 Chinese Citizens Live In 'Caskets'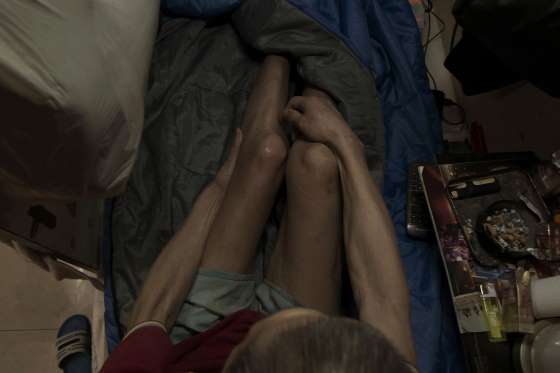 A story appearing on MSN news shows some of the Chinese living in 'Casket' made compartments which are barely 3ft by 6ft in Chinese big city, Hong Kong
It is said that the monthly rent is around USD 310, which is basically about Ksh.32,000.
Some of these small compartments made up of basic commodities like sleeping bags, electronics and kitchen utensils.
The structures are basically illegal, but the city authority seems to have relaxed on the case.
Here are some of the Chinese Citizens MSN news captured.
Wong Tat-ming, 63
Li Suet-wen and her son, 6,
Yeung, left and Lui,
Cheung Chi-fong, 80
Lam, top left, Wan, top right, and Kitty Au
Simon Wong
Yeung
Tse Chu, a retired waiter
Sin, 55, tidies up th
e bed
Wong Tat-ming, 63
Comments
comments