10 Clear Similarities Between Julie Gichuru And Michelle Obama- Part 1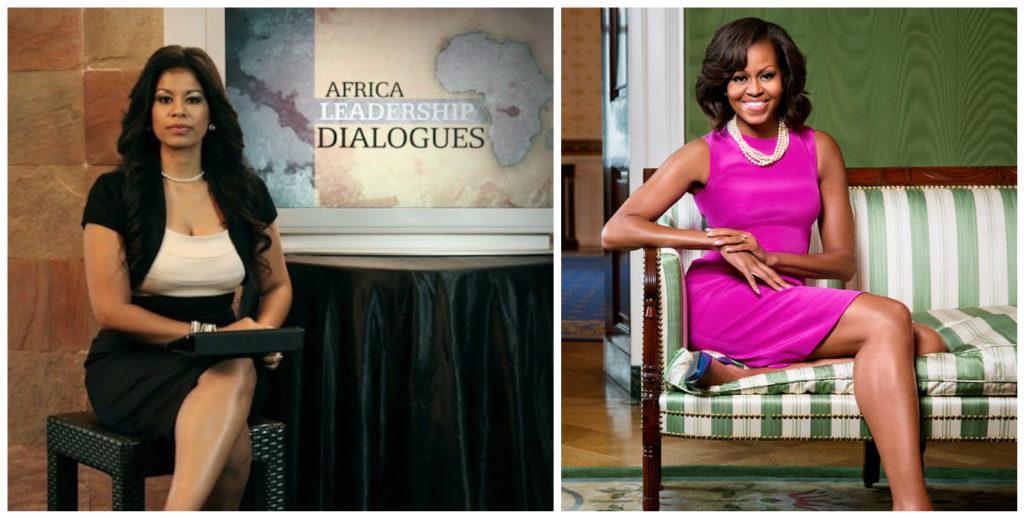 Once upon a time on Facebook, Julie Gichuru was slated by bitter fans when she posted that she actually was a lookalike of USA former first Lady Mitchelle Obama.
Deep down the memory lane, she was not wrong, except for a few critics who had waited her to go off the lane which never came to pass.
But there are clearly 10 clearly shown similarities between Julie Gichuru and the Obama's wife.
1.Married to successful men
Barack Obama came from a politically motivated family, Same to the husband to Julie, James Gichuru. Both Gichuru and Obama had a life of success. With Gichuru being a strong business person and Obama and big politician.
2.Same Sense of Fashion
When you go through the album of these two beautiful ladies, you can actually thing they are lookalikes who are dressed by the same person, but these are ladies living in two different worlds of continent.
4.Studied Law
Michelle has degrees from both Harvard Law And Princeton University, Julie holds an LLB Law and an MBA from Cardiff Law School University of Wales and Cardiff Business School University of Wales.
5.Good Orators
Mitchelle and Julie are very good in their eloquence and mastery of the English language. They have been champions of many ladies who wish to stand before a crowd and make the crowd as happy as they wished.
Comments
comments