10 Ordinary Kenyans Who Faked It Until They Made It To Celebrity Life- Part 1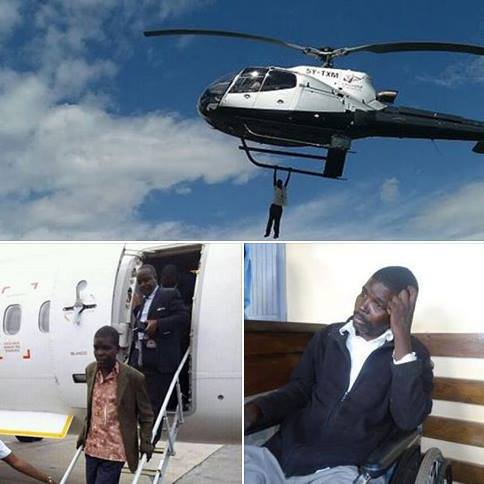 Over the past few months, especially in 2016. We have witnessed normal Kenyans become celebs by daring the unthinkable, probably doing something that has never been done by any other Kenyan in broad day light.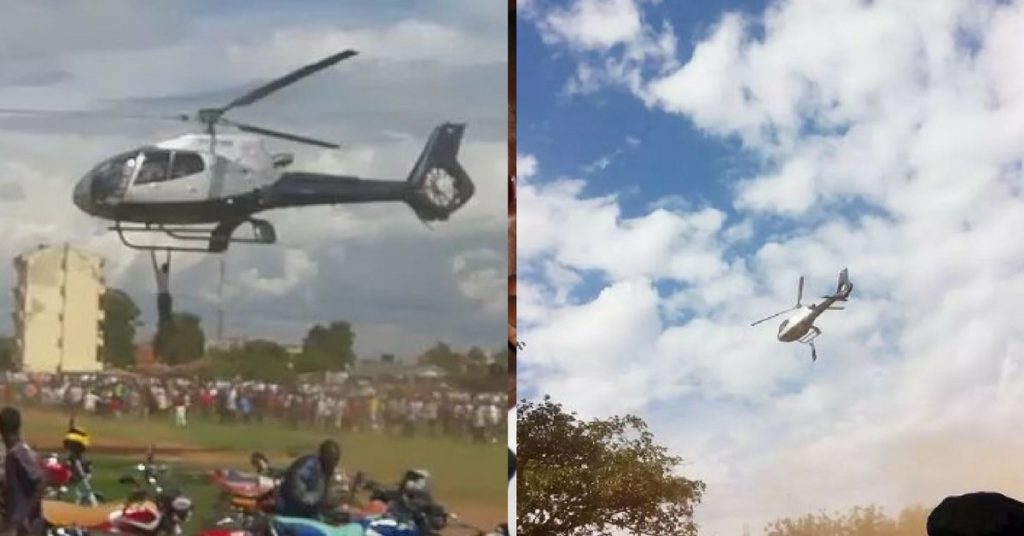 Wise men have spoken! If a wedding can cost 100 bob,valentine's date should cost between 10-50 bob mandazi mbili na mkunywe maji ya mvua😂😂😂

— EarlTheEddie 🇰🇪 (@raccs) February 1, 2017
As Youth Village Kenya, we look at some of the the 10 most ordinary Kenyans who became celebs across the Kenya in the similar breath
1.100 Bob Wedding
A loving couple from Ukambani land became so famous after they tied in a wedding ceremony that only costed less than a US dollar. It was just Ksh.100 in Kenya currency.
They were airlifted to a deluxe beach for honeymoon after becoming overnight celebs.
100 Bob Wedding Couple Flies To Diani For A Honeymoon —-> https://t.co/Kflbpv3ikp … pic.twitter.com/0EGe4LxnTF

— Youth Village Kenya (@YouthVillageKE) January 31, 2017
2. Meru James Bond
When former Kenyas Prime Minister visited Meru to campaign for his presidential bid, one Meru man did the Unthinkable, he hanged on his chopper. His names went viral before being arrested.
Meru 'James bond' arrested. He says he does not regret chasing Raila for a job. #MeruJamesBond pic.twitter.com/j5RqVBsft2

— The Big issue Kenya (@BigIssueKenya) January 27, 2017
3.Bungoma James Bond
Like the Meru James Bond, Bungoma's Bond was the pioneer of the dangerous art work. He was lucky not to be arrested. Instead given an air-ticket to have the right feeling of flying in the skies.
https://twitter.com/or_kelvin/status/757852444466348034
4. Prophet Yohanna Wanyama.
The self proclaimed man of his own Religion from western Kenya has not only married 36 women but also wedded them in equal measure, they are leading a peaceful and happy life. Can you do that if you are a man enough!
😂😂😂😂😂😂😂 After Jehovah Wanyonyi, now Luhyas have another prophet 😂😂😂😂

Nabii Yohanna Wanyama! #GainWithXtianDela pic.twitter.com/0zHfhtGbVv

— Thee Trend Setter ™ (@xtiandela) April 19, 2016
5.Jehova Wanyonyi
He was a god of his own religion, the faithfull followers followed and obeyed him just like the way other reliogions do. However, he was just like any physically being. He once prophesized he will never die.
Je, Jehova Wanyonyi alifariki au la? Tazama #KifoChaMaulana hivi sasa na @Robertwanyonyi katika @KTNNews pic.twitter.com/aFzRlAjD4G

— KTN News (@KTNNews) June 6, 2016
But the god of Bungoma  passed out in 2016 in a painful death after getting sick for along time. It was actually the first time a god had died in the modern land of Kenya.
Comments
comments