10 Things You Must Know Before You Apply For 2017/2018 Degree And Diploma Programmes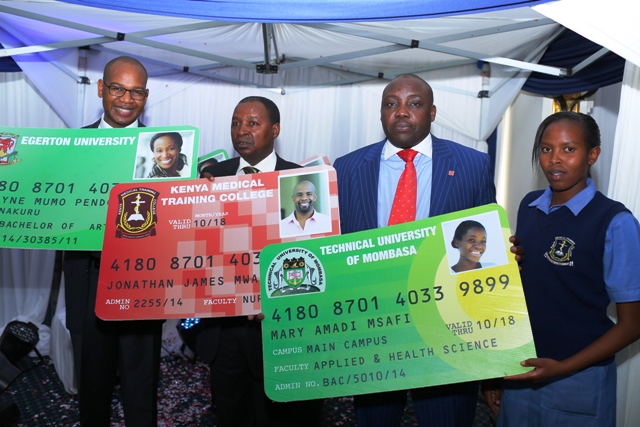 CS Matiang'i has done his part on examination rlease and those who passed to the minimum threshold will be looking to join the most appropriate higher learning institution as it was stated.
However, here are some information you must know before proceeding on
1. With effect from 2016/2017 Placement Cycle, KUCCPS is placing Government Sponsored Students in both Public and Private Universities.
2. Any student with C Minus and above despite the year of K.C.S.E completion is also eligible to be considered for placement as a Government-Sponsored student to Public Colleges across the Country.
3.   Principals are required to apply for Degree and Diploma Courses in Universities and Colleges on behalf of the 2016 K.C.S.E Examination Candidates registered with Kenya National Examinations Council. It is expected that principals and career teachers will offer career guidance and advice to the students as they apply.
4.  A candidate makes a choice of six, either Degree or Diploma Choices, with any Candidate who will score Cand above being eligible for Diploma. The Choices are 1a, b and c (Same Course in three different Universities or Colleges derived from the Similar Degree and Diploma Report) and choice 2, 3 and 4.
5. The School Application Module Online System will be closed on January 15, 2017, 0000hrs. No application through the school module will be accepted after the deadline.
6. Payment of application process fee is done online using Mpesa with each K.C.S.E candidate paying
Kenya Shillings Five Hundred (Ksh. 500). The PRINCIPAL shall therefore PAY the TOTAL amount of application fees applicable for all the KCSE Candidates
applying for placement through Mpesa.
7. School Principals and candidates should take note of the NEW REVISED CLUSTERS  for degree and diploma programmes for public and private Universities and Colleges available under the Downloads section of the Schools Portal.
8. It is important to note that various regulated programmes have minimum subject requirements enforced at entry level. These minimum subject requirements apply and no student shall be placed to any programme where they have not met the minimum subject requirement. More information on this can be found under the Downloads
section for dissemination to your students.
9. Aside from School Application there are other stages of the Application procedure which include:
First Revision
This is done after the release of the KCSE results. The revision fee is Kshs 1000 per candidate at first revision.
However, a candidate who did not apply in school will pay Kshs. 1500 during First Revision.
Second Revision
Only applicants that were not placed after first revision will be allowed to apply during second revision. There will be no additional revision fees for those who will have paid both school application fee (Kshs 500) and First Revision fee (Kshs 1000)
10. For more info, send your questions to info@kuccps.ac.ke
Comments
comments