10 Times Size 8 Has Disobeyed Newton's Law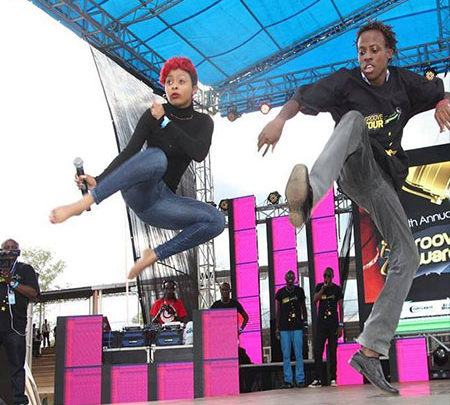 When Linet Muraya aka Size 8 gave us her then hit song in gospel dubbed 'Mateke' she did not know that she had also choreographed a dancing style.
The song has a message of kicking out the Satan, she uses her leg to symbolize the process of sending away the Satan using her own two legs.
In the process, she has not obeyed the Newton's law of gravity, she has proven she can jump and fly for some few seconds in the air.
We have captured some moments the mother of one and wife to gospel DJ Mo has nullified the law of gravity and stayed up in the air as she searches for her 'Satan'
Do not hesitate, have a look.
Most of her pictures were taken during her different performances of the same song in different shows,
Comments
comments