Girl In Her 20s Marries An Old Man In His 90s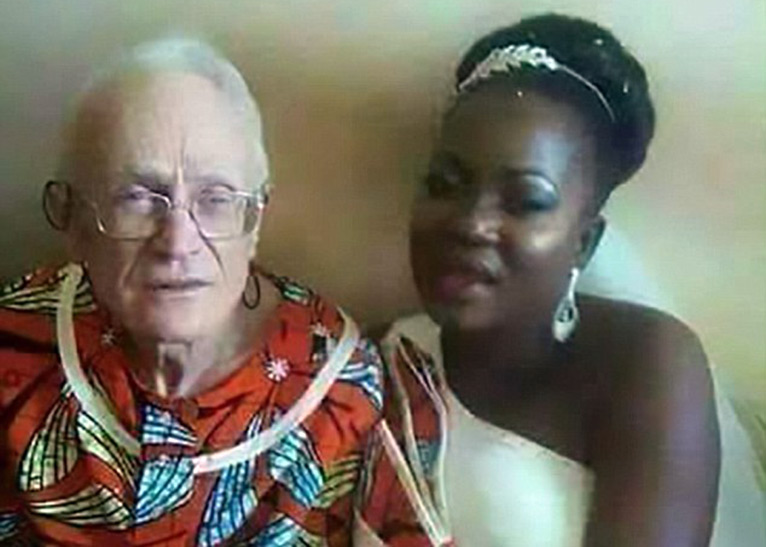 Charity Mumba, in her late twenties, tied a surprising knot with a nonagenarian South African dutch man, Peter Grooves.
Peter who has been described as a successful business person have been dating for a while before he fell in love with the Zambia girl sending many eyewitness to shock waves.
Longlu Vlami acomplained "It is sad that women nowadays don't know how to work hard but just find a life with a finished old man, very soon he is dying and she will inherit his riches".
Among the several opinions few seemed to support the marriage.
Mtokolo Limpo said: "Zambian women are a disgrace, you come all the way to dine with an old man. What special attention are you going to give him apart from sucking up his money?"
Traditionally, African values saw girls getting married to husbands old enough but not with such a big differences, with even most girls getting forced to marry husbands of their fathers ages.
But today, the trend has shifted, ladies are marrying husbands of their grandparents age willingly.
Comments
comments