#36Bloggers Expose Sonko's Cougars Behavior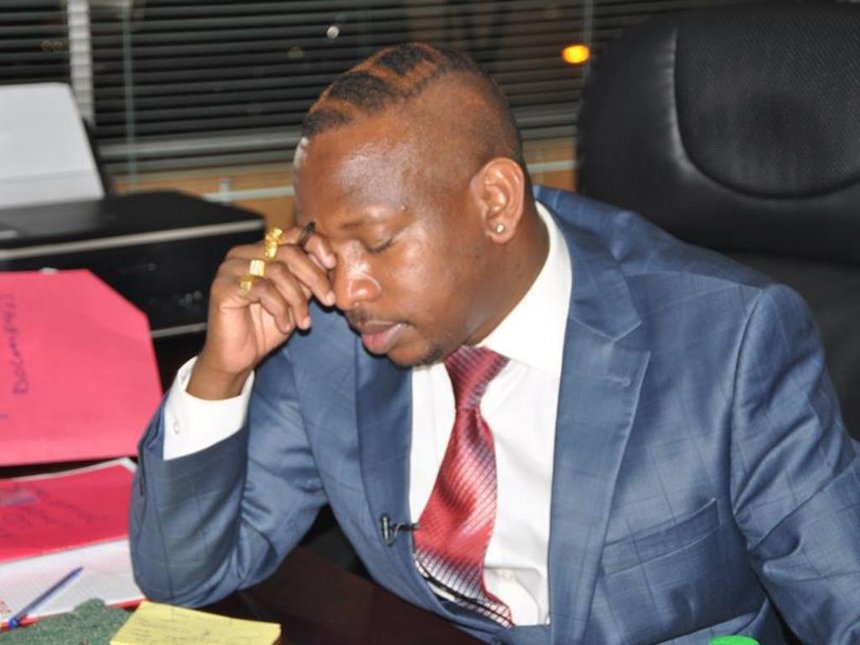 Barely he could settle down with her kid giving birth out of a wedlock, Mike Sonko is on fire. With his dear loved ones in Jubilee party.
He has been denied nomination papers to get a ticket for Nairobi governor, the reason, his academic and certicate of good conduct has been compromised.
And the nomination papers are being submitted today.
Despite that, Peter Kenneth has been cleared to vie for nomination as a governor, other Jubilee leaders who were salivating for the same post of governor like Dennis Waweru and Sakaja Johnson have vowed out.
So what next for Sonko, Margret Wanjiru ?
Here are the bloggers' romours
https://twitter.com/ProfChochi/status/842629633443090432
Mike Sonko with an E in mathematics wants to control the billions allocated to Nairobi county by the National government pic.twitter.com/jv0kTtZOli

— Mukolwe (@Mukolwe_) March 17, 2017
How did Mike Sonko forge a certificate and gave himself an E in maths?
Humour galore😂😂😂😂
Ama he thot E is for Exellence

— Smooth Operator (@SmoothOperatorI) March 17, 2017
When did Mike Sonko join Kenya Methodist? When did he graduate? What's the required man-hours to complete an undergrad prog? @FredMatiangi?

— D I K E M B E (@Disembe) March 17, 2017
Mike Sonko has a degree in Business Admnistration from KeMU but he doesn't have his KCSE certificate.#SakajaSenate pic.twitter.com/0W6VRLgmrW

— Kenipedia (@KennDanaus) March 16, 2017
Funniest joke that MIKE SONKO have a good Conduct 😀😀😀😀 #GainWithXtianDela pic.twitter.com/pU9kCjUwNX

— UhuRuto Mindset (@UhuRutoMindSet) March 16, 2017
At the JAB headquarters, when asked for certificates, Hon. Mike Sonko presented us with his marriage & birth certificates! Really Mike

— William Samoei Ruto (@NotRuto) March 17, 2017
Comments
comments