10 Facts About Kenya's Reese Odhiambo Of NFL In USA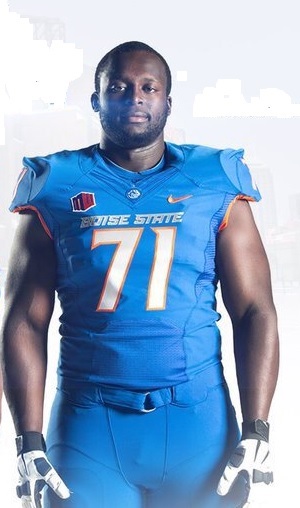 Daniel Adongo is a groundbreaking young Kenyan who made history as one of the first rugby players to join the National Football League.
He used to play rugby back here before relocating to S.A then New Zealand where he was scouted by the Indianapolis Colts and signed as one of their linebackers.
Recently, another Kenyan by the name Reese Odhiambo was picked by the Seattle Seahawks and have listed him as a guard. Odhiambo was picked in the third round, 97th overall of the 2016 NFL draft.
Here are a few facts about Odhiambo:
1.He is 6-foot-4 and weighs 315 Pounds (142.882)
2.He moved to the U.S.A in 2000 where he settled in Texas with his family
3.He is orphaned having lost his father before moving to the U.S and lost his mum while he was 17.
4.He attended Mansfield Legacy High in Mansfield, Texas where he had his first stint at the American football game after joining the football team in his sophomore year of high school.
5.He later joined Boise State University in 2011 after they offered him a football scholarship where he played tackle at Boise State.
6.His favorite TV series is 'Game of Thrones' and Ludacris is his favorite musician
Comments
comments