5 Online Platforms To Create A Great Curriculum Vitae- Part 2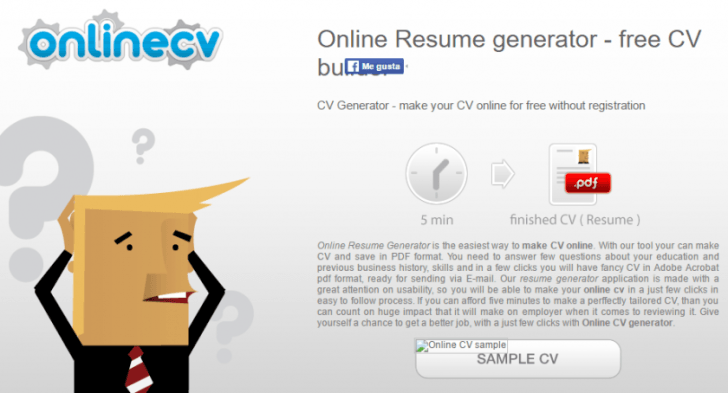 In current times, the curriculum is still one of the best letters of presentation at the moment of wanting to find a job according to our needs. While personality is what counts and what matters most, we require more formality for our recruiters.
Fortunately, technology has also covered the field in this area, since previously people interested in finding employment, had to go to hidden places all day to distribute resumes to various companies and now we have the possibility to publish it on the network in order that Companies are looking for the right profile for certain vacancies.
In addition to the sites that serve to publish our curriculum online, there are also those who provide users with the facility to choose certain templates or types to improve presentation and dynamism in order to enhance creativity. Companies are now looking for people who have the ability to constantly innovate, so a presentable resume could speak highly of you.
For these reasons, we want to show you some platforms in which you can create your resume in a simple way, always remembering that you must be careful with the sentences you write because any insignificant details could be detonating for the recruiter to not consider you.
With this page you can make CVs and save them in PDF format so that you have the facility to share it and send it to whomever you want. You will have to answer some questions about your education, interests, abilities, work experience.
Without doubt a very simple interface to use, without complications; Actually the site does everything for the user.
This platform has a distinctive tone in the résumés, as it gives them formality and dynamism with various templates that contain graphs to clarify some relevant points. It will give you the facility to download your final CV in PDF, or, if you prefer, you can share your digital resume through a link.
Comments
comments