5 Signs Bahati Should Propose To Diana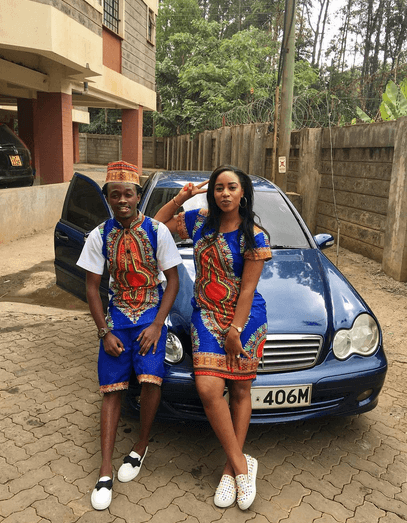 When Bahati wanted someone to act as a lover in his hit song 'Mapenzi' he did choose someone who was cute and no one could ignore in a crowd of beautiful birds.
Even though she was only supposed to act and get paid, Bahati seems to have made more than just one day thing. Diana Marua seems not to satisfy his lust whenever he watches the song again.
The two have been walking so close and severally seen together. Here are the early signs the two might be getting engaged.
During Bahati's birthday, Diana did not only bring a special gift, she wrote to him a touching lovely message. Only his heart knows its content.
Diana Has been pictured in his apartment for several moments on different occassions.
They still put own clothes to make them look alike. Interesting that it did not stop after the song recording
Bahati also has been seen posing in her shoes and even her clothes.
Diana has different photos of herself besides Bahati's mercedes benz
Comments
comments