Application for Global Citizen Course 2016 now open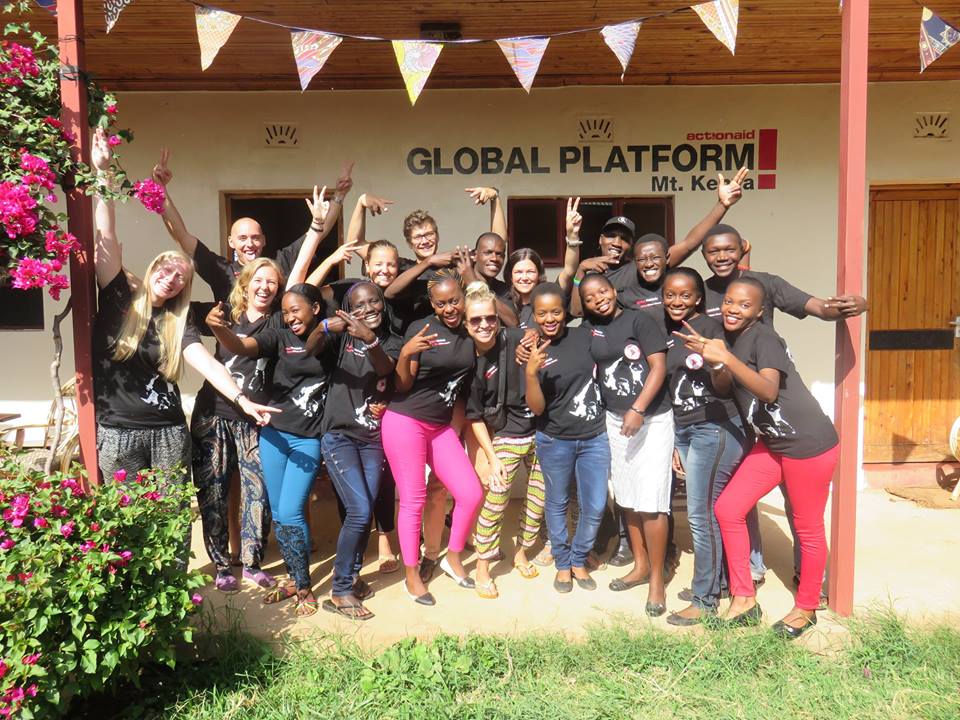 Are you from Africa and between 20 – 25 years old? Here's an opportunity for you to become a global citizen.Experience, mingle , travel and work towards social change with other young people from Africa and Europe.
Why should I take this course?
If you want to get insight into colourful cultures, people and political structures of a part of the world that is very different from your own; meet with people and visit places where most people don't go; and at the same time have fun and make lifelong friends with fellow participants from Africa and the Global North – then this course is for you. You will be changed for life!
What is the course about?
At the Global Citizen Course the world is our classroom, where we will work with global and local challenges and try to understand cross-cultural differences and similarities. We speak with, and not just about, the local people, hereby challenging our prejudices and views of life. Moreover, we will put Africa's positive stories and alternative life forms in the spotlight and collaborate with people who work towards social change.
During the 4 months course we will go on many fieldtrips, where we among other things will interact with the residents of East Africa's largest slum, Kibera, get to write the story of the inmates at Nanyuki Prison, take a critical look at a local development project and explore the wildlife on the African savannah. We also learn about various creative communication styles including graffiti, forum theatre, music and song writing, dancing, painting, movie making and article writing in a local context. In the free week it is possible to climb Mount Kenya, go snorkelling in Mombasa or do a bike safari in Hells Gate.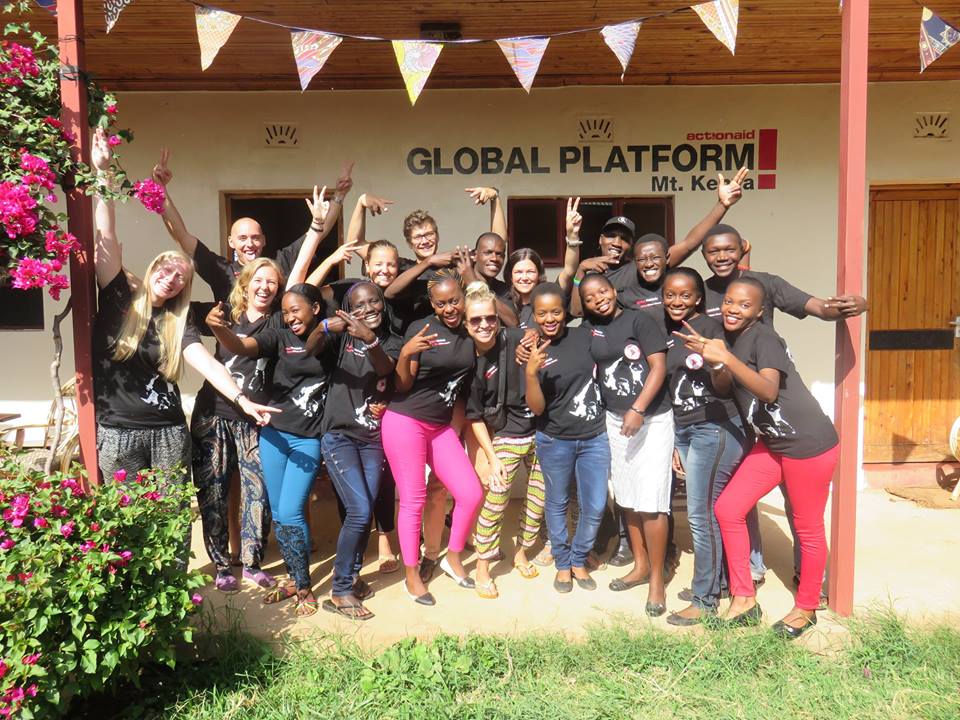 Finally, the course also includes one month travel to Tanzania, where we will visit the International Criminal Tribunal of Rwanda, explore global trade industries, meet with the Mining Workers' Union and help out local coffee farmers in the field. The trip to Tanzania will be rounded off with one week vacation in Zanzibar known for its white sandy beaches.
What are the learning outcomes?
The course will make you become a global citizen, with a good understanding of cultural differences, global challenges, social movements and new perspectives on the world and life itself. You will get an insight into Kenya's current situation, through lessons and interactions with inspiring people and explore perspectives of gender, tribalism, global citizenship, inequality, and social change. The learning is combined with acting. Thus throughout the course you will get to use what you've learned in projects and activities. Through the challenging experiences and new interactions you will get to know yourself better, and discover new things about yourself! At the same time you will have an intense social experience, where new best friends from around the globe are found and life-lasting connections are made.
Who can participate?
The course is especially designed for young people who would like to get their horizons expanded, learn about their role as a global citizen and have an experience of a lifetime.
How much does it cost?
The price is 420,000 KShs to each participant.This price includes: tuition fees, training materials, meals, accommodations in shared rooms, field trips, including two safaris, the trip to Tanzania and Zanzibar. Flight to and from Kenya, visa and insurance .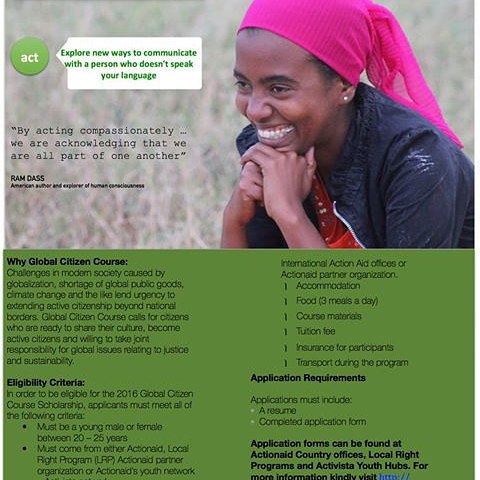 Application forms can be found at Actionaid Country offices,Local Right Programs and Activista Youth Hubs . For more information kindly visit : Global Platform Mt.Kenya .

Deadline : January 26th 2016 .

Comments
comments