Churchil Involved In A Nasty Fight At A Night Club In Nairobi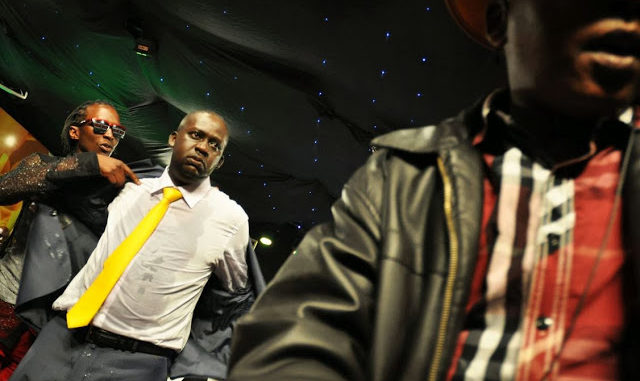 He has never stopped being on the limelight and this time and not sure where I can categorize this one this time round. Eye witnesses at the famous K1 Club in Nairobi were on Sunday night stunned when Churchill show host, Daniel "Churchill" Ndambuki got involved in a scuffle with one of the club's bouncers.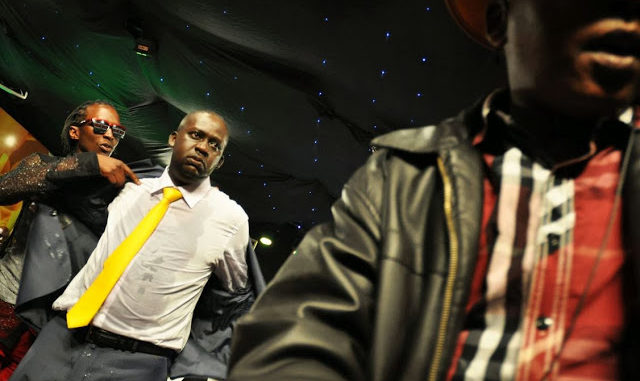 Drama started when the mean looking bouncer approached Churchill and his pals, who were enjoying their drinks at an out-of-the-way corner, and moments later a confrontation begun.
Churchill, who was seemingly drunk, was unhappy with something the bouncer had said to him, leading to exchange of bitter words between the two.
But before anyone could understand what was going on, the bouncer dashed across the club with Churchill hot on his heels.
Churchill eventually got up with the bouncer at the club's counter and he punched him right on his face. The bouncer responded by giving the comedian his fair share on the face too.
Other bouncers at the club rushed over to save the evening before things could get worse, while the stunned revelers watched in utter dismay.
Comments
comments