Ezekiel Kemboi Disqualified From Steeplechase, Mekhissi Takes Bronze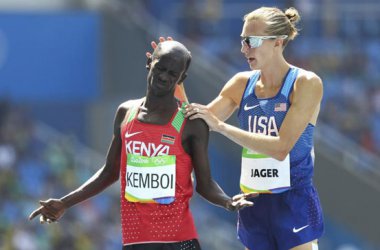 Kenya's Ezekiel Kemboi was disqualified from the Olympic Games men's 3,000m steeplechase on Wednesday for stepping off the track, promoting France's Mahiedine Mekhissi to bronze.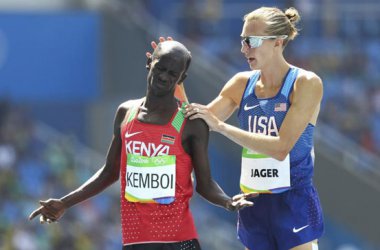 Kemboi was the reigning two-time Olympic champion and originally finished third in Wednesday's race won by his compatriot Conseslus Kipruto. Mekhissi finished fourth but appealed against Kemboi's action, resulting in the disqualification and his own promotion.
"A protest was presented by the French team after the 3000m steeplechase men final against Kenyan athlete Ezekiel Kemboi … claiming he had stepped off the track," said an IAAF statement. An appeal jury "met and examined the video of the race, confirming that Kemboi, after clearing a water jump, had stepped outside the track on the curved part before the home straight."
Comments
comments