Fresh Audio Of Aden Duale's Hate Speech Emerges Online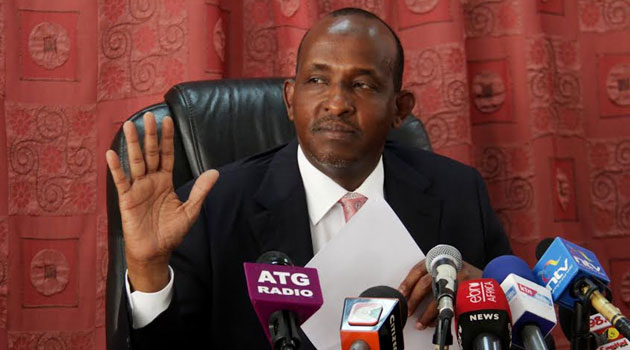 Jubilee party chief whip Aden Duale has been with his party through thick and thin in 2016. And in 2017 things could be more heated bearing the fact that this is an election year.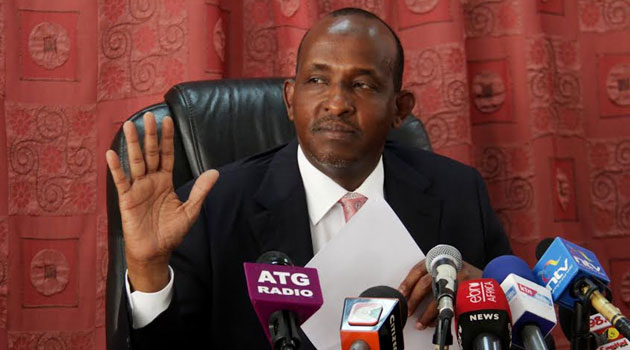 He is better known for no nonsense when it comes to opposition matters, and in particular, providing an immune to the ruling party he belongs to.
An audio emerged today, in the Audio, the following words of incitement can be listened to.
"Kambas, start with them today. You are residents. Tell them to build their houses but they should not dare bring their Wiper politics here,
"Warn them that they will not cross the Tana bridge into Garissa on voting day. We will be waiting for them. 15 to 16 voter registration starts. I want you to mobilize youth to every polling station. I will not allow any matatu ferrying people you don't know to register as voters,
"We own this town, not outsiders. Mobilize five to six youth to every polling station day and night. I will pay for their needs and protect them,
"I have warned the area chief against allowing those matatus ferrying them. You will be assisted by law enforcement authority to chase them away as I have instructed.
"We will have a sit down with the county commander na watu wa CID wajuane (they can know each other). You should stand strong and fearless at all wards and if you are arrested for violence, you will be released. I will pay your bills and other costs," Duale is allegedly heard saying.
Farah Maalim sems to have caused the uproar after he moved to ODM seaking to oust him come 2017 in August. His move to ODM could be a good gamble with his huge support with Wiper votes dominated by the Kamba community
Comments
comments