Get Registered For The Next Session Here Now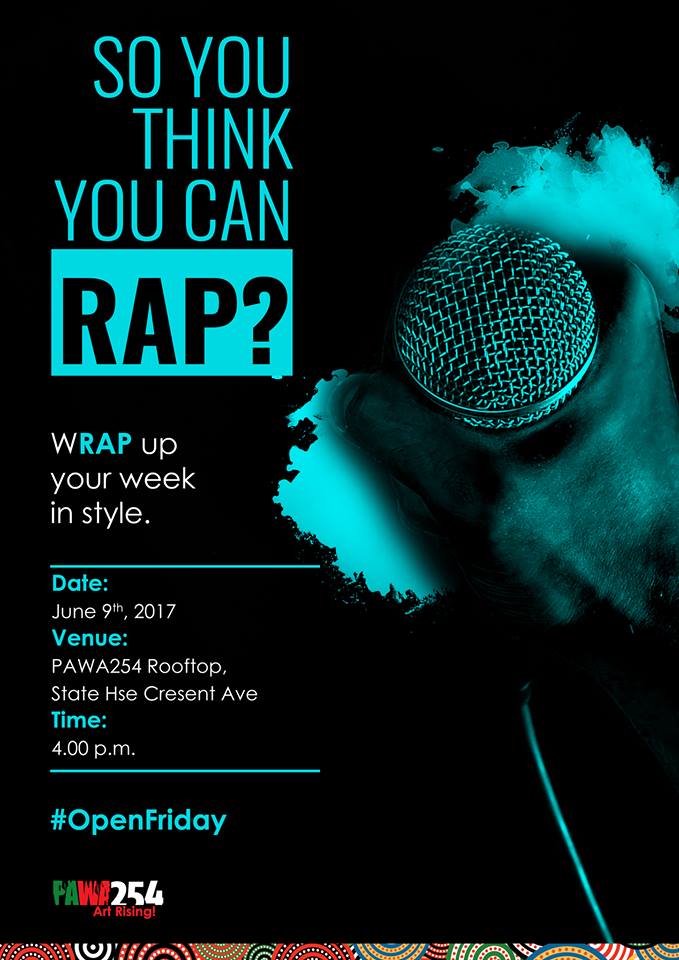 Every Friday, PAWA 254 gives a platform to budding rappers who can Rap and get to brush shoulders with top rappers.
Hope you've marked your calendars #OpenFriday is here at long last! You don't want to miss tonight's rap session! We have plenty of great artists lined up for you, you won't be disappointed.
So See you at 4 pm on the PAWA 254 rooftop.
Remember to tag us on Instagram PAWA254 with #OpenFriday. We would love to hear from you and see your selfies from the event. Thanks and see you there!
If you got a talent definitely they will get you sponsored. registration for their next session, call this number 0721 956 552
Comments
comments