Infidelity Woman Punished In A Disturbing Video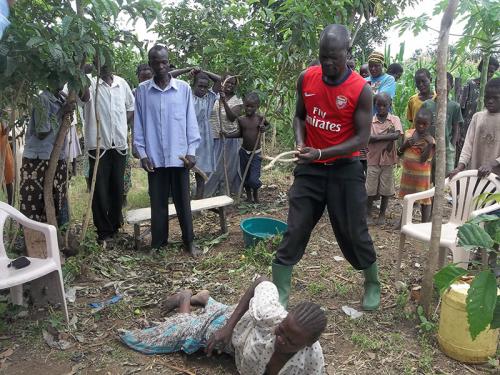 A middle woman was recorded in a Kenyan unnamed rural area being punished by men armed with canes.
The disturbing video has been circulated around the internet in pursuit to seek justice for the crying woman in need of help from the docket of Justice.
In Kenya, domestic violence is prohibited under the new constitution 2010
Click here to view the video.
Comments
comments