Joe Kariuki Goes Wild On The Wheel With No Breaks KCB Safari Rally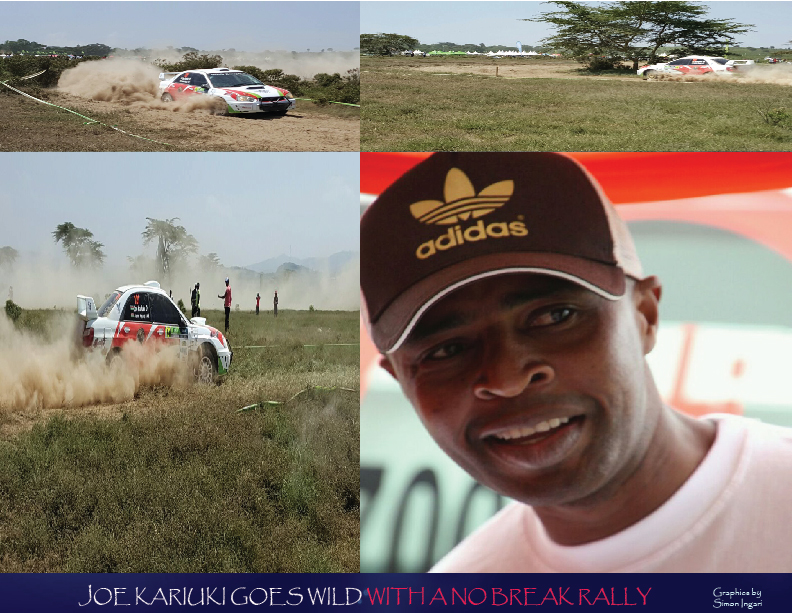 Upcoming Joe Kariuki navigated by John Ngugi tackled the toughest rally on the land going with their legs on the wheels with no breaks.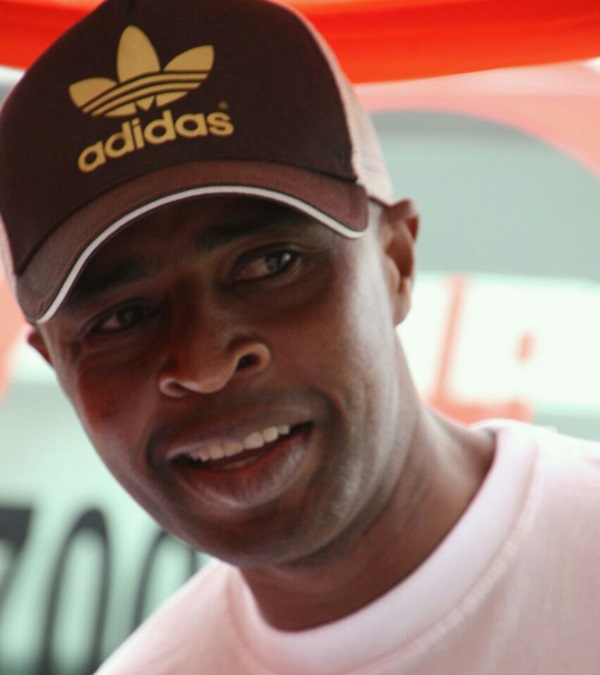 The 3 day event was punctuated by Jonh Ngugi who navigated Joe Kariuki's while the god of rally Edward Maina navigated  by Steve Mbuthia took Group S safari trophy.
Joe Kariuki after starting from position  38, he managed to come 18 out of the possible 43 who were in the competition.
African Rally champion Jaspreet Chatthe retained the 2016 KCB Safari Rally title on Sunday.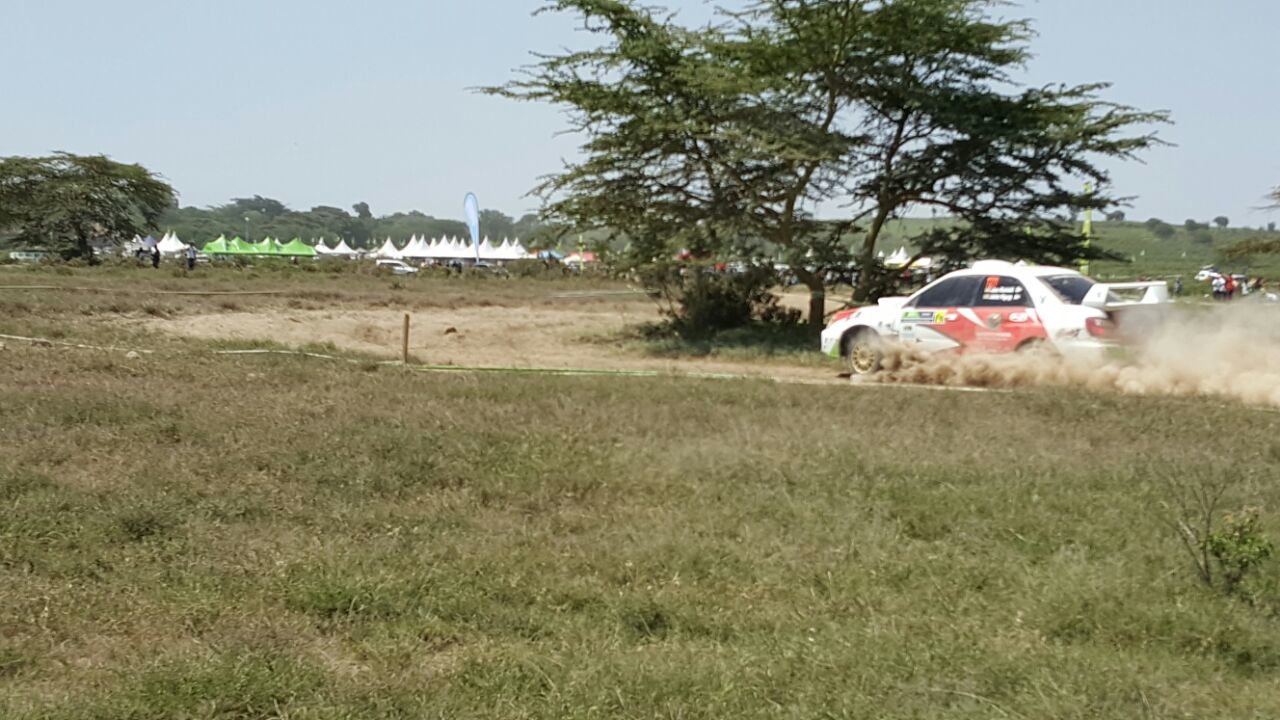 Navigated by Gurdeep Panesar in their familiar Mitsubishi Lancer EVO10, the crew outpaced their closest rivals to register yet another milestone in their short rallying career.
The only female crew in the event, Natasha Tundo and Chantal Young finished in the 11th place in a Liquid Telecoms-sponsored Subaru Impreza.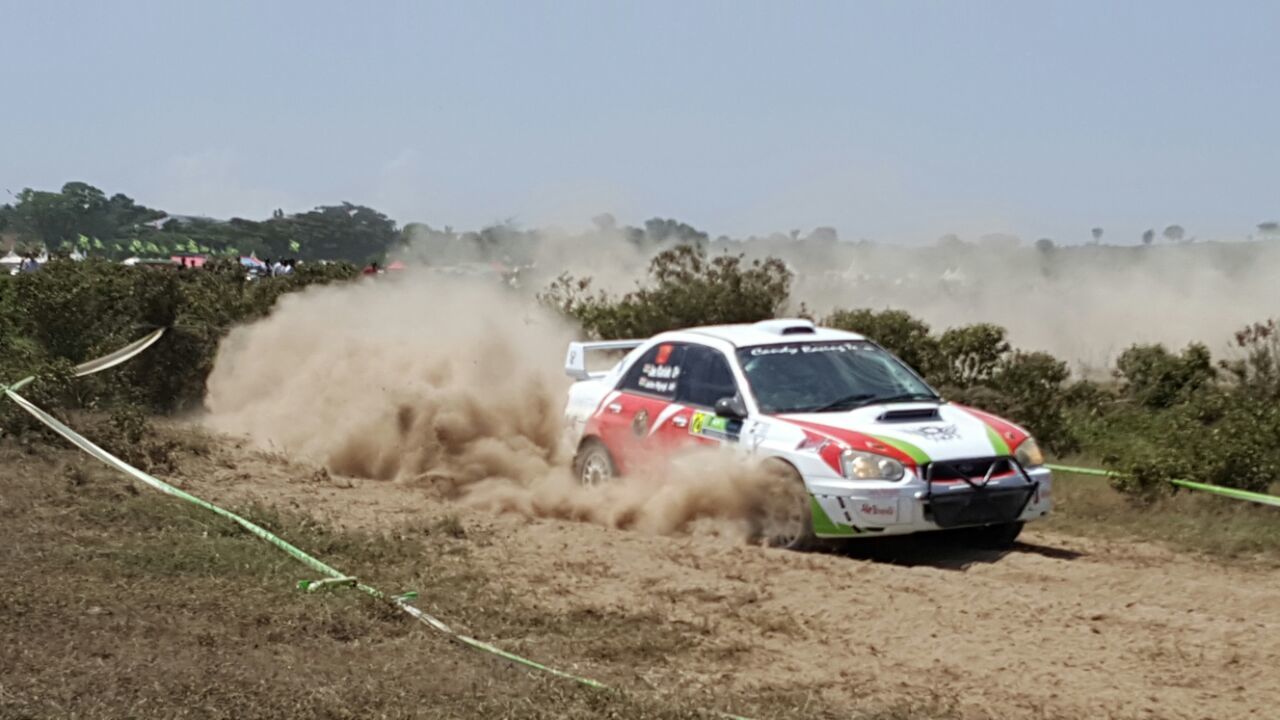 SAFARI RALLY RESULTS
1.Jaspreet Chatthe/Gurdeep Panesar (Mitsubishi Evo10), 2hrs.21mins.49
2. Rajbir Rai/Greg Stead (Ford Fiesta) 2.24.09
3. Tapio Laukkanen/Pasi Torma (Subaru Impreza) 2.30.38
4. Ian Duncan/Amaar Slatch (Mitsubishi Evo10) 2.31.42
5. Carl Tundo/Jessop (Mitsubishi Evo10) 2.32.49
6. Onkar Rai /Gareth Dawe (Mitsubishi Evo10) 2.34.03
7. Farhaaz Khan/Keith Henrie (Mitsubishi Evo9) 2.47.59
8. Eric Njogu /Tony Kimondo (Subaru IMpreza N10) 2.49.29
9. Mahesh Halai /Ketan Halai (Subaru Impreza N12) 2.55.47
10. Asad Khan/Harshil Limbani (Subaru Impreza GC8) 2.56.52
11. Natasha Tundo/Chantal Young (Subaru Impreza) 3.07.21
12. Edward Maina/Steve Mbuthia (Subaru Impreza GC8) 3.16.43
13. Osman Abdullahi/Evans Mwenda (Subaru Impreza N10) 3.19.23
14. Chandrakant Devji/Julius Mwachuya (Subaru Impreza GC8) 3.22.19
15. Adil Mirza/Kashif Shaikh (Mitsubishi Evo9) 3.23.41
16. Alex Lairang'i/Anthony Gichohi (Toyota Corolla) 3.26.02
17. Ramesh Vishram/Riyaz Ismail (Ford Escort) 3.31.12
18. Josiah Kariuki/John Ngugi (Subaru Impreza N11) 3.32.14
19. Geoff Mayes/Jamie Mactavish (Range Rover) 3.36.12
20. Nikhil Sachania/Salim Khan (Fiat Abarth) 3.48.27
21. Leonardo Varese /Kigondu Kareithi (Toyota Corolla) 4.44.27.
By Simon Etemesi
Comments
comments