Kenya Bags Two Positions Of Forbes 2017 List Of Tomorrow's Billionaires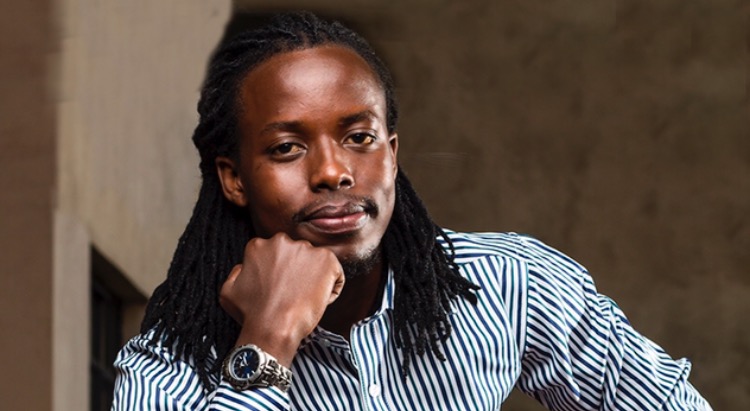 Two Kenyans were among the 30 who were listed under Forbes 2017 Africa's 30 under 30 minds.
Forbes described the list as Africa's 'hungriest, most successful and brightest' cadre in 2017 from the cradle of Mankind.
Eugene Mbugua, at just 26 , is the proud founder, Young Rich Television Limited and My Yearbook Kenya Limited
Young Rich TV has put on record several hit programs such as Young Rich; Get InThe Kitchen; Stori Yangu and Our Perfect Wedding.
If you happened to see some of the above shows, you probably saw them on K24, Maisha Magic East, Kwese, Trigger, Iflix and ShowMax.
My Yearbook Kenya Limited produces several books which are widely used in Kenya.
"I have been poor and have had to depend on people for basic needs which is humiliating and something I would not want to go through again. Other than this, I'm very inspired by the power that stories have to change a people's mindset. Every time someone writes to us saying that one of our TV shows has inspired them to be more positive, or change something about their lives, it validates to me and my company that the work we do is useful."
Mbugua was just 1 million dollar shy off, with a capacity of 26 employees.
Zameer Verjee, at 30 is the Founder of Studio AZ which has majored in exterior and interior design.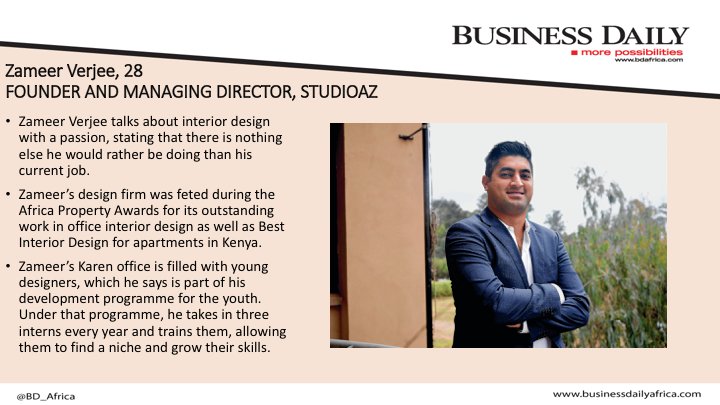 Similarly, he had a net worth a half a million dollar, with a huge employment of 75 employees.
"I walked around the streets looking for clients. It was very hard at the time as the human psychology would question if I was credible or not,"
Comments
comments