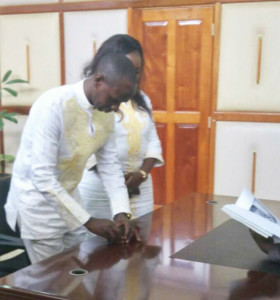 Wilson Sossion has found again the mother of his strikes of love in his heart.
He will be tying a knot to his fiancée Vivianne Kenduiywa at Attorney-General's Chambers in Nairobi.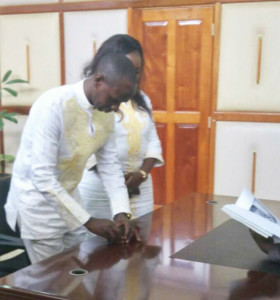 Thereafter the lovebirds will be received and hosted at their home in Motigo, Bomet County.
Officials from all Knut branches, including bigwigs at the union's headquarters have been invited for the reception party.
His close rival- Kenya Union of Post Primary Education Teachers (KUPPET) – will also have a rare happy moment with him as they were also invited.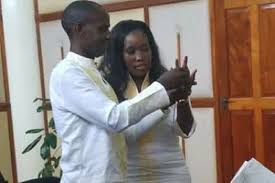 This will be Sossion's second marriage after he lost his first wife in 2010 to a road carnage.
Previously, the former teacher of Tenwek High School said he was waiting on God for a life partner.
"I don't know if I will remarry," he had said, adding that, "I have been too busy with work and raising my three children. I leave everything in God's hands. If He sees it fit to bless me with a partner that will be well and good."
Absent from his hawk-eyed errands as Kenya National Union of Teachers (Knut) Secretary General, Sossion is a fond father to boot.
He is a proud father of three children, his eldest being a graduate of law.
Sossion was earlier quoted as saying that his priority was to raise his three children single-handedly after their mother's demise.
By Simon Ingari
Comments
comments