KU February Career Week To Enhance Entrepreneurship And Employment Skills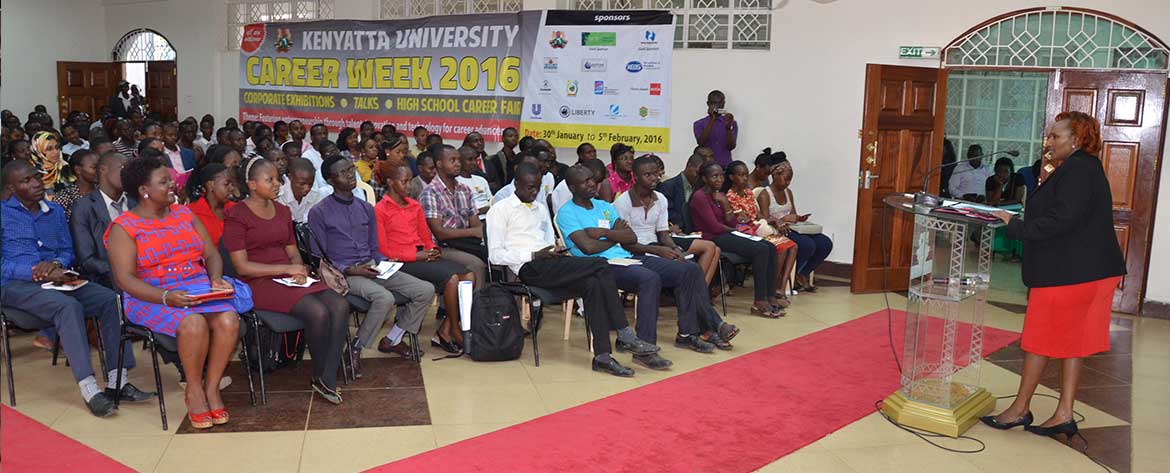 The annual Kenyatta University Career Week 2017 will be held from January 28th to 3rd February 2017 at the University's main campus located in Nairobi city.

The theme for this year Career Week is dubbed : "Enhancing entrepreneurship and employability skills for career development"
The career week seeks to see students get to upgrade their skills in both creating employment and getting employed.
It is expected to be better and bigger than ever witnessed. A big extravaganza of corporate exhibitions is expected from top companies from not only Kenya but from the international market as well.
Students are hereby invited to contribute their ideas concerning what they want to see during the Career Week.
Comments
comments