Look-Alike Betty Kyalo's Mum Steals The Show At A High-End Celeb Show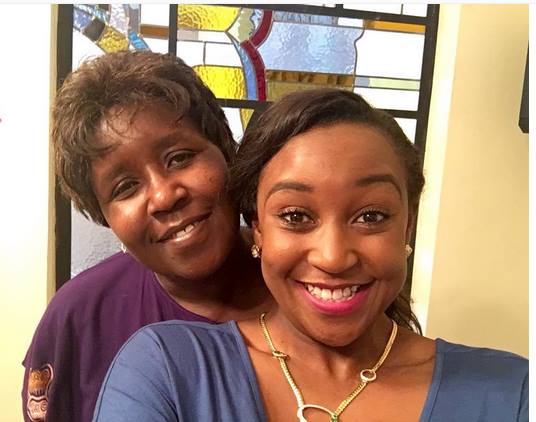 For A While, the fans of Betty Kyalo have never set their eyes on her mum. The TV anchor who has hosted almost everyone notable around and in Kenya has set up a high end spa saloon.
During the launch, Betty Kyalo's mum stole the show from the presentation of the of the launch despite being attended by high end celebs.
Among the notable celebs included Mark Masai, Janet Mbugua to Ann Kiguta, Zubeidah Kananu Koome and Najma Ishmael.
"She is the most amazing woman I know. I know all mothers are amazing but her, she is on another level of mums, and being amazing," Betty said before handing the mic to her mother.
Betty's mum, Julia Ngii took the microphone and said that Betty's best friend and business partner, Susan was a calming and saving presence in her child's life during turbulent times.
"Susan, you came into the life of Betty when  it was chaos. (Addressing Betty) There are so many things which have been said, but I love you. You will still remain [to be] my baby, no matter what. I appreciate you. You need Susan and Susan needs you. Please do not betray [each others] trust."
Comments
comments