Meet 19Yr-Old Super Model Salivating For 2017 MCA Position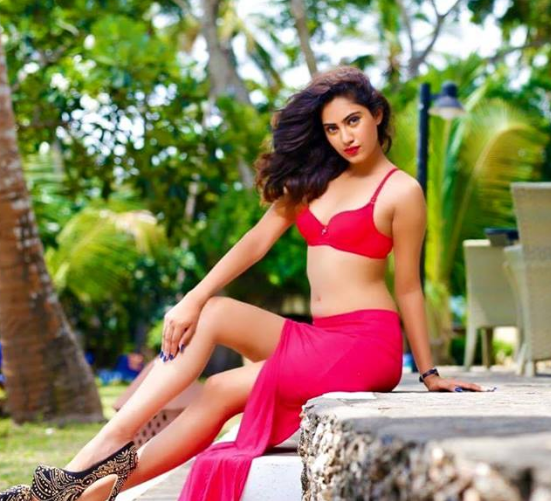 The youths are taking over and at quite a huge pace.
The ladies especially seem to be embracing entrepreneurship and while quite a number seem contended to settle in the traditional beauty, tourism and hospitality industry, a couple are raring to step in the men dominated industries like politics.
Sadaf Deen belongs to the latter group. At 19 year olds she is one of the young people with successful business handling her advertising and modeling agency based in Mombasa. She has not stopped there but gone on to have her own foundation, an active events business and is now gearing up to be the youngest Women Representative in the nation vying for the Mombasa county seat.
Many have been drawn to her beauty something which she she has no problem with saying she welcomes all kind of support to her cause hence team mafisi are welcome too. Here are some amazing photos of the lady who if successful will be easily the prettiest lady in politics. Team Mafisi Kazi kwenu.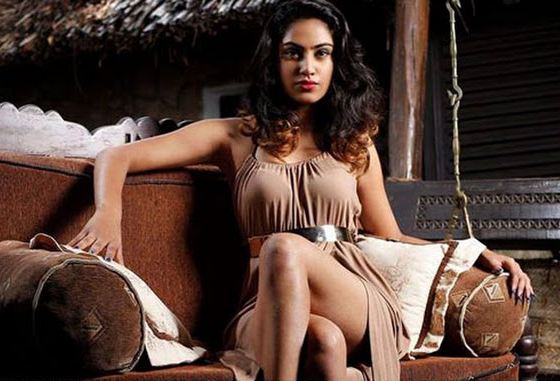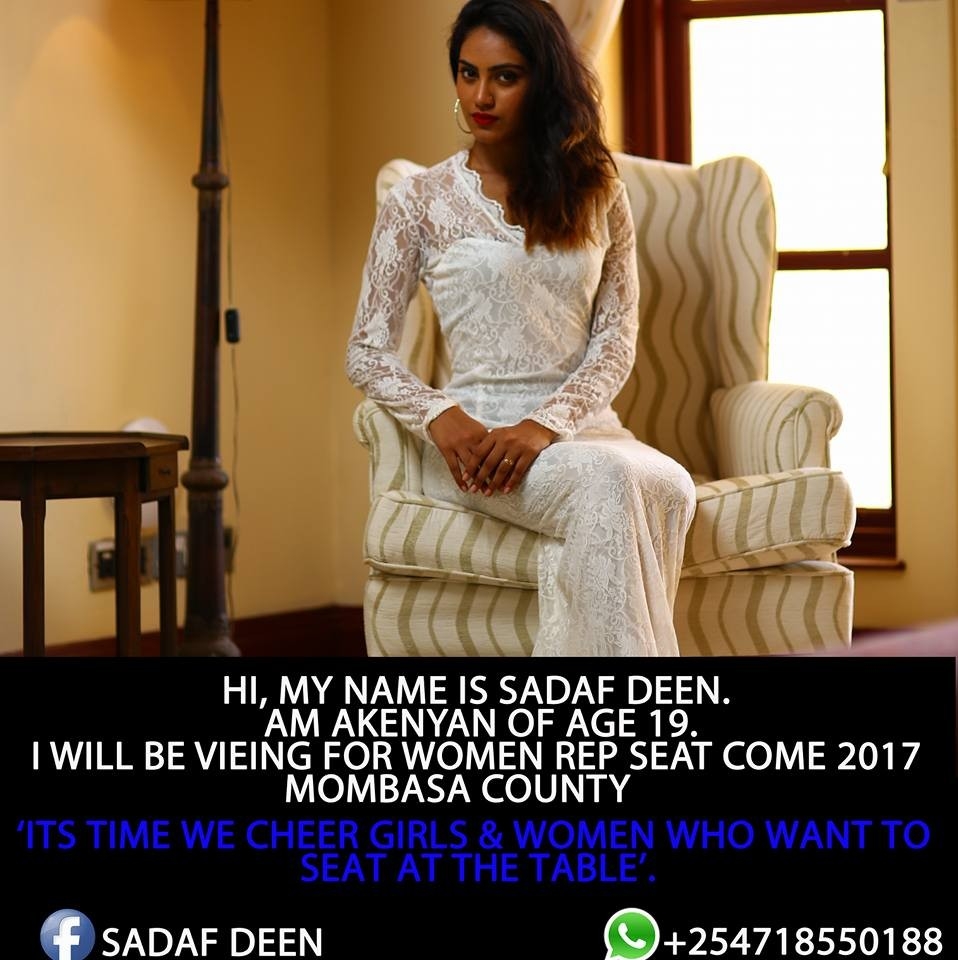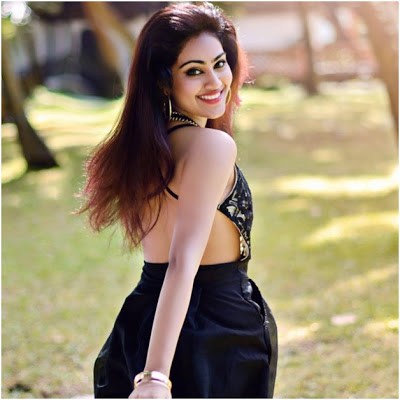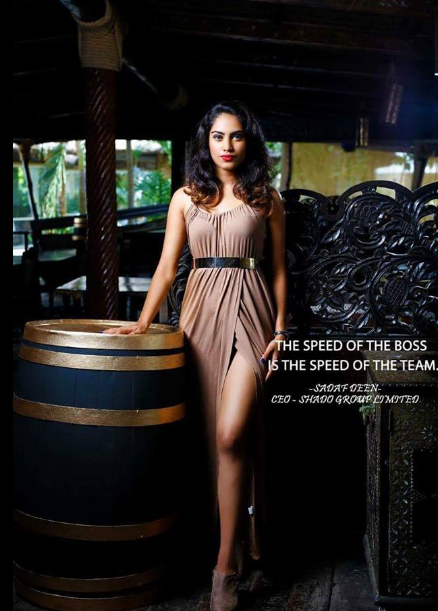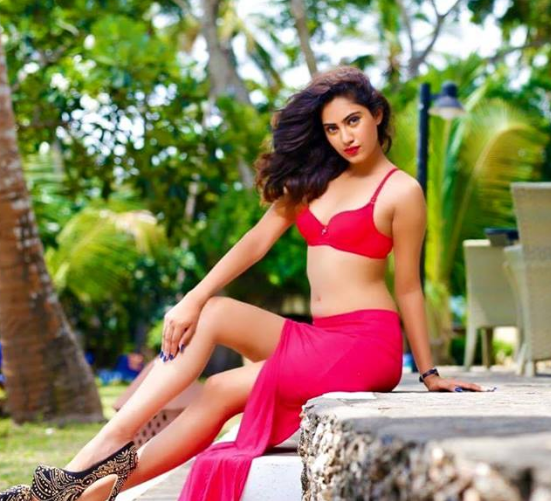 Comments
comments