More Than 500 Left Homeless After Kibera Sudden Demolitions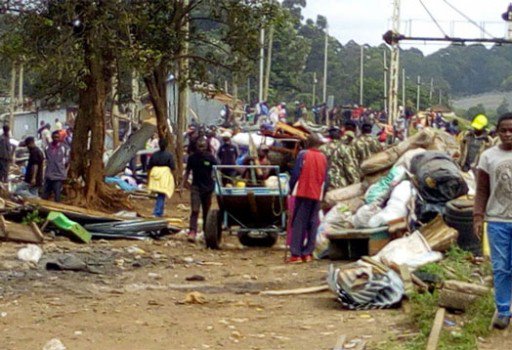 About 500 families were displaced from their houses as early as 6.00 am of 21st June.
According to the residents, the residents were woken up early in the morning with teargas being lobbed in their air leaving them with no time to salvage their belongings.
According to the Kenya Railways notice, the displaced were supposed to vacate their premises a month ago.
Two churches and two private school were also demolished.
Police were kept busy by angry youths who were demonstrating after the incident
Comments
comments