President Museveni Takes Care Of His Cows During Holiday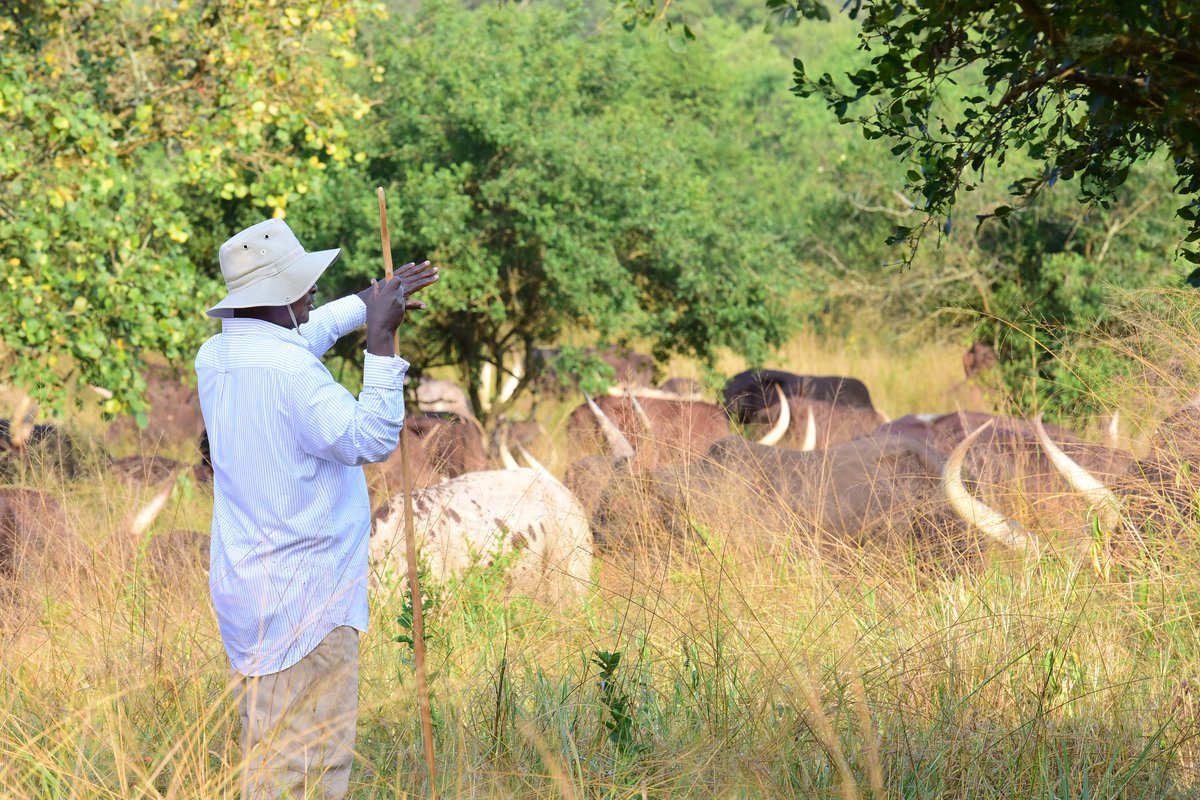 If you follow President Yoweri Museveni's lifestyle, you will be forgiven if you thought he was no longer a head of state.
Just after warning his soldiers over prostitution, Museveni told us that he was not growing old because he does not drink alcohol, giving a healthy tip to those who like the bottle.
We took a walk around the Rwakitura farm this morning, checked on cattle and learnt about the value of vegetation. pic.twitter.com/3n4yHPkSrr

— Yoweri K Museveni (@KagutaMuseveni) December 26, 2017
And today, he has shown the office men and blue collar men a door to farming.
The chief in commander of Uganda armed forces took to twitter to appreciate the value of indigenous cows and importance of believing in our very own home breed animals rather than those we consider artificially empowered breeds.
And this was not his first time , he did so few weeks ago, and probably it is not his last time.
Even though he is a cool president, his method of clinging to power aristocratically has not settled down well with some of his followers in Kenya and across the continents
Some people concentrate on the physical look of cows, their colour, the shape of horns etc. I believe we should first concentrate on milk yield and beauty thereafter. Not-so-beautiful cows can still produce more milk than those with good colours. pic.twitter.com/QEcSRXNHYa

— Yoweri K Museveni (@KagutaMuseveni) December 12, 2017
This herd is called Ebicura II.The oldest cows in my farm.These cows live up to over 20 years and can have about 14 times of calving.
As Africans,we should embrace who we are and cease having low esteem,which drives us to covet everything foreign/Western. pic.twitter.com/lOJw5H1jov

— Yoweri K Museveni (@KagutaMuseveni) December 12, 2017
Comments
comments