New Kenyan App Links Lovers Online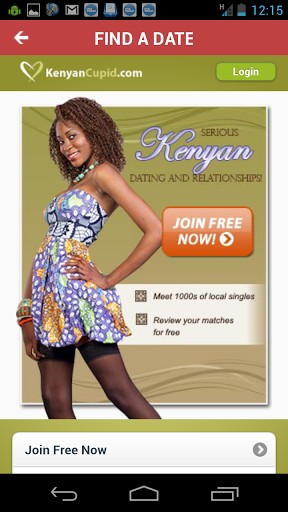 Remember the days when online dating had a negative stigma? If you told someone you met your boyfriend or girlfriend online, they would scrunch up their nose and whisper behind their hands to all of your mutual friends. Now, online dating is almost more common than traditional dating.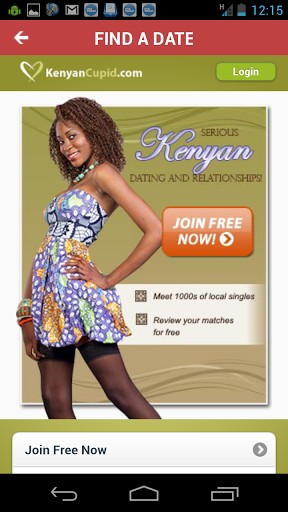 In fact, available singles are far more likely to meet their partners online in this day and age because so much time is spent using smartphones and computers. Not only that, but advancing technology means we are busier than ever since most people can now take their work anywhere.
Who has time to meet someone new in a bar or other offline social setting? People are attracted to online dating because it is convenient, and it also widens the dating pool by connecting them with singles from around the world. The invention of smartphones simplified online dating even more.
Now, you can download your favorite dating app and communicate on the go no matter what time it is or where you might be. You can find dating websites and apps that pertain to people from all walks of life or with specific interests. When you download the Date Kenyans app, you will be connected to other Kenyans all over the world.
The app can be downloaded from the Google Play App Store for android smartphones and tablets and from iTunes app store for iPhones and ipads and works to connect you with your best match based on your age, lifestyle, and interests. The best part about the Date Kenyans app is that it has a "SpeedMatch" feature that makes meeting someone new a cinch. "SpeedMatch" mimics the popular Tinder dating app by using your location to provide you with random photos of other users in your proximity. If you see someone who interests you, strike up a conversation!
Make sure you upload and crop your best profile photo to attract a lot of attention!! If you're the "old fashioned" type or prefer to use your computer sometimes, you can also sign up and create a full dating profile on the website at https://www.kenyandiasporadating.com. Video call feature is available through the website and allows you to chat with your matches while you can actually see them, just like Skype! Use the site and app together at your convenience to connect with other Kenyan's across the globe and find your perfect match!
Comments
comments