NMG Terminates Contract With Government Critic David Ndii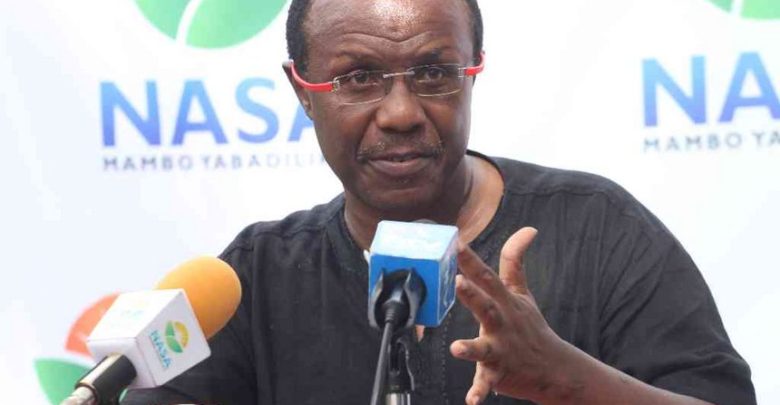 If you have been a fan of David Ndii's Saturday Nation column by David Ndii, this will be bad news for you.
My DN column this week is on liar loan and the IMF'sfall from grace
NDII: Why IMF, CBK haven't been telling Kenyans the truth about our debt https://t.co/dZhf4YV7Gw via @dailynation

— David Ndii (@DavidNdii) February 24, 2018
This is after Nation Media announced that they had ended his contract with the pro-NASA activist come writer.
Ndii has been a strong critic of the government, last year he was gunning votes to seek Kenya get separated into two countries, Central Kenya and People's Republic.
THE STATE OF THE NATION pic.twitter.com/NfBKFhtvYV

— David Ndii (@DavidNdii) February 20, 2018
The act by NMG comes few days after they denied Larry Madowo a chance to write for and publish an article on his weekly column Front Row.
His article titled 'Why it is perilous time to be a journalist in Kenya' was later published by CNN.
Romours have been quickly flowing that the media house owned by Aga Khan family is planning to sell NMG to Uhuru Kenyatta who already owns Media Max.
If this is true and comes to pass, Kenyans would only see truth through the back-burner
The act angered his faithful readers.
I used to buy Daily Nation to read Proffesor @DavidNdii articles ,i remember asking Nation if it was possible for me to get only Ndii's Extracts cos the whole paper is/was unnecessary,anyway,Dr Ndii you are encouraged to tweet your messages directly to the people.We will retweet

— salome (@Salomelugard) February 24, 2018
1st it was Larry Madowo's column THEY refused to publish . Now THEY have terminated Ndii's column yet they keep tell us ..BELIEVE the TRUTH read the Daily Nation . Very interesting times in Kenya . #KEMediaFreedom https://t.co/xuMl26XVt6

— Leon Lidigu (@LeonLidigu) February 24, 2018
Comments
comments