Nokia's New Secrete Smartphones Revealed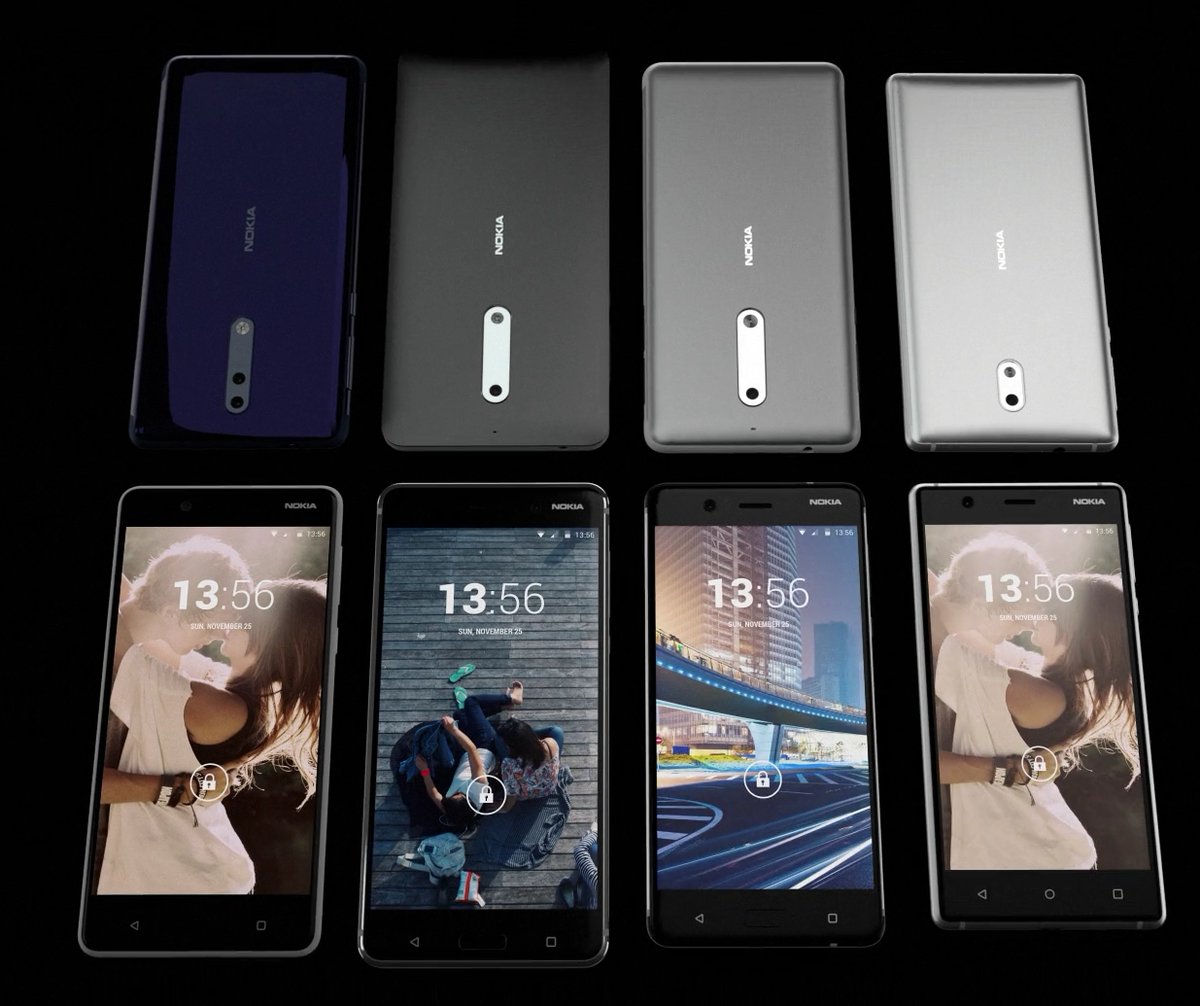 After a couple of months without news of the new Nokia, today they have raised the spirits since it leaked an official video that according to the industry informant, Evan Blass, has uploaded an employee who has worked with Nokia for many Years, and in which you can see the new mid-high range of the Finnish company, Nokia 7 and 8, although this material was already deleted from Vimeo but can be seen through the tweet of Evan Blass.
This will surely get pulled at some point, so I'll mirror it here [source: https://t.co/37yp63CAeC] pic.twitter.com/GktpXnt4pS

— Evan Blass (@evleaks) May 16, 2017

There were already several rumors mentioning that the latest Nokia phones for 2017 could arrive in the fall, to go on sale in winter just before Christmas, and proof that we are close to your presentation is the video in which you can see some details Of Nokia 7 and 8.
"By the way, there are 2 new phones here. Nokia?,?, 5 and 3. It is not Nokia 6 🤔" https://t.co/WypvWEOjo3

— Evan Blass (@evleaks) May 16, 2017
According to what we can see in the video, there are 4 different equipment that are shown by the front and back, showing that one of them has double rear camera, which judging by the rumors and leaks should be the Nokia 8, and although It is difficult to see with the naked eye, none of the phones carry the Carl Zeiss logo as mentioned, but this detail may have been purposely omitted for this promotional video.
Unfortunately, we can not see anything beyond the images of this material, so we do not know the screen size, processor, RAM or other features, but had been mentioned that would be manufactured with a processor 660 Snapdragon and 3 GB of memory RAM, features that place them in the mid-high range of Android.
Comments
comments