Octopizzo Is Troubled By Khaligraphy's Bleaching Confession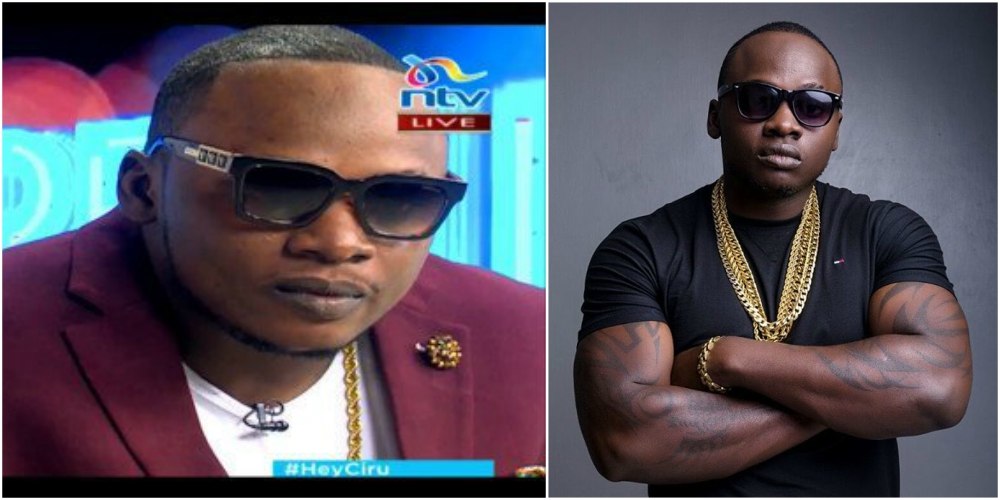 Octopizzo has added his voice after romours that Khaligraphy Jones actually went for skin enhancement inform of bleaching.
After appearing on live TV, fans went online to show dissatisfaction when Khaligraphy looked to have bleached.
Octopizzo, his fellow colleague in the rap industry, becomes one of his big 'friendenemies' to denounce his racial acts on himself.
Here is Octopizzo's denouncement .
Once upon a time there was 2 Amigos, one of them was called Omolo, Omolo was a shot FAT BLACK kid, he always talked very fast and caught feelings easily.
Next to him was his mentor King Octo.
Omolo admired King Octos lifestyle to an extent that he wanted to look like him in reality,but he couldn't loose weight. 9 yrs later Omolo evolved from taking fast to rapping fast, it took him time though before People could understand why he was saying,people still don't understand what he's saying.
But luckily 9yrs later he got a chance to visit Dubai,Landing there Omolo realized everybody was white and brown and he had a massive culture shock, coz his accent wasn't matching his looks;he had crazy insecurities like an Alshabab soldier,He tried to use unga but it didn't work,then he ran to the next store and got body cream, His mentor king octo tried to reach him but couldn't coz he was traveling in the United States for business.
He was asked to diss him but King octo said "I can't diss a light skinned person,am not racist, am a civilized proud African man.
Since then Omolo and King octo haven't met, but King octo still believes he can change Omolos mind and reverse the experiment.
We will miss you Omolo ????????????????
And as king Octos say goes "Wanalack Originality ka photocopy" all we have now of Omolo is a photocopy
Sincerely Mentor. ????????????
Haya Katoe Diss ingine nangoja #HappyMothersDay
Bure kabisa!! #blacklivesmatter #TBT#BomboClat
#PullUp Link on Bio
#NuAfrika #16thMay
Comments
comments