Sarova Hotels, Emirates Airline, Kenya Prisons Among Top Firms Massively Hiring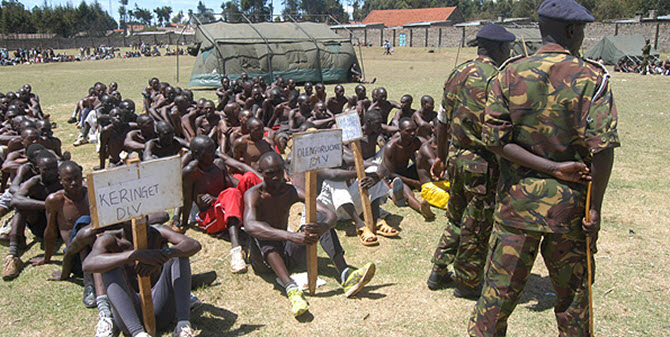 Cabin crews, prison warders,chefs,accountants,waiters, leadership trainers are massively being recruited by top different firms located in various parts in Kenya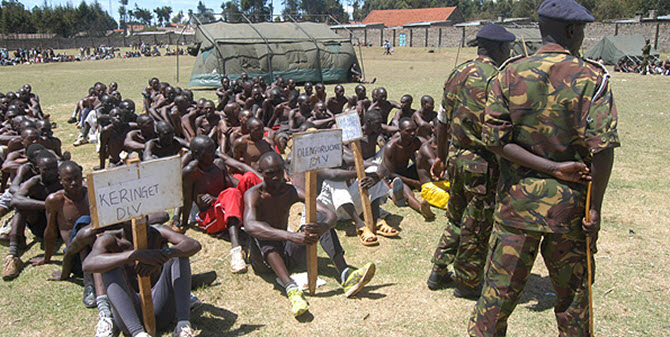 Emirates Airline is looking for Cabin Crew (females)
-basic salary 1153 USD
+ every flying hour will be paid apart
Requirements:
At least 21 years
• Arm reach of 212 cm while standing on tiptoes
• Minimum height of 160 cm
• High school graduate • Fluency in English (Written and Spoken)
• No visible tattoos while in Emirates Cabin Crew uniform (cosmetic and bandage coverings
not permitted)
• Physically fit to meet the Emirates Cabin Crew requirements
Official site for registering:
http://www.emiratesgroupcareers.com/english/careers_overview/cabin_crew/default.aspx
-Contract 3 years;
-Ticket every 1 year back home;
-30 days paid annual leave
Accountant
Someone is looking for an assistant accountant. A graduate in accounting major, with at least CPA2. Computer literacy is mandatory. The company is willing to train where you have limited experience.  Ideal age would not exceed 27. Please circulate and request them to email their CVs to njehuri@gmail.com
Sarova Hotel
Sarova is opening a new outlet in Nakuru town, SAROVA WOODLANDS, they are in need of employees in Front Office, Food and Beverage Service, Food Production, Engineering, Purchasing, Stewarding, H/Keeping, Sales, Marketing, Finance, and Security. If u are interested in any of the above, or know of someone, send CV to careers@sarovahotels.com by the 31st of ths month or write to Group Human Resource Officer, Sarova Hotels Ltd, P.O BOX 72493-00200, Nairobi Kenya.
KENYA PRISON RECRUITMENT..
The Kenya Prisons Service wishes to announce to the general public that there shall be a recruitment exercise on Prisons Constables (Male & Female) on 27th April,
2017 starting at 0800hrs.
QUALIFICATION
constables
Potential candidates must possess the following qualifications;
*Have a Kenya Certificate of Secondary Education (KCSE) minimum grade of D+ and above or equivalent qualification from a recognised institution.
*Be between the ages of 18 – 28 years for secondary school leavers;
Must be a Kenyan citizen;
*Be at least 5 feet 4 inches tall for men and 5 feet 2 inches tall for women;
*Be physically and medically fit;
*Must have good hearing and clear vision;
*Have no criminal record;
*Female candidates Must not be pregnant at the time of recruitment and during training.
*Prospective candidates must carry their original identification card, birth certificate, KRA PIN certificate, academic certificates and other testimonials on the day of recruitment.
On recruitment, candidates will undergo an intensive Government sponsored paramilitary initial training course (professional) lasting not less than nine (9) months.
In addition, while undergoing the professional training, recruits will be expected to undertake a Self-Sponsored certificate or Diploma course in Security and Correctional Science offered by Kenyatta University at a cost to be determined by the university.
Trainer
Yusudi is looking for creative, positive, energetic candidates for trainers position in our Life Skills Program. Become part of fast-growing impact business, dynamic fun team and exciting space for innovation in Experiential Learning and Youth Career Development.
Requirements: experience in the areas of training, education, youth and/or employment; university degree; excellent presentation, communication and writing skills; interest in coaching and learning experience creation.
Send your CV and motivation letter to nastia@yusudi.co
Our webpage: www.yusudi.co
Today Adept Systems Work Kenya
Adept systems : Job Knowledge Management Lawyer Kenya
Company: Adept Systems
Location: Nairobi, Nairobi County, Kenya
State: Nairobi
Job type: Full-Time
Job category: Accounting Jobs in Kenya
Adept Systems is a Kenyan company established in 1994, providing a full range of management consultancy services in the areas of human resources
Financial Controller
Job TypeFull Time
QualificationBA/BSc/HND
Experience5 years
Location Nairobi
Job Field Finance / Accounting / Audit
Key Responsibilities
Prepare annual and quarterly budgets. Forecast requirements and expenditures carry out periodic variance analysis and propose corrective actions.
Develop and implement systems for collecting, analyzing, verifying and reporting financial information.
Manage and oversee the daily accounting operations.
Manage supplier's payments and follow up on collection of receivables.
Process monthly and end year accounts payable/receivable, general ledger, payroll and utilities, treasury, budgeting, cash forecasting, revenue and expenditure records.
Monitor and analyze accounting data and produce financial reports or statements.
Review cash-flow, balance sheet items and forecasts for accuracy, reasonableness and completeness.
Establish and enforce proper accounting methods, controls, policies and principles.
Establish and maintain fiscal files and records to document transactions including payroll, PAYE, NHIF, NSSF, VAT, Income Tax, Withholding Tax
Generate and compile management accounts to facilitate decision making.
Contribute accounting information to the annual audit process and ensure statutory accounts are produced within the required deadlines.
Qualifications and Competencies
Bachelors Degree in in Business Administration, Finance, Accounting, or related field from a recognized university;
Professional accounting qualification i.e. Certified Public Accountant (CPA-K), Chartered Accountant (CA), ACCA or equivalent;
Membership of an internationally recognized accounting professional body
Five or more years of relevant experience in management
Demonstrated experience of using Pastel
Proven knowledge of accounting principles, practices, standards, laws and regulations
High attention to detail and accuracy
Ability to direct and supervise a team
Advanced computer skills on Excel
Able to communicate fluently in English, both verbally and in writing
How to Apply
Please visit jobs.adeptsystems.co.ke to submit your application online. Applications must be received by close of business Thursday 29th March 2017
Adept Systems
MANAGEMENT CONSULTANTS
P O Box 6416, Nairobi, GPO 00100
Only short listed candidates will be contacted. Please note that we do not charge fees for receiving or processing job applications. Visit our website for more vacancies
Job Description: Today Glacier Products Work Kenya
Company: Glacier Products
Location: Nairobi, Nairobi County, Kenya
State: Nairobi
Job type: Full-Time
Job category: Logistics/Transportation Jobs in Kenya
From a small beginning in 1979, Glacier Products Ltd has expanded to become the market leader in the ice cream industry in East African region. The company's headquarters are based on Road A off Enterprise road in Nairobi's Industrial area in ultra-modern premises that house its head offices, production and storage facilities.
Duties & Responsibilities
Monitoring of OPRP 1, (Inspection and analysis of all incoming material] raw/packaging materials).
Monitoring CCP1 [Pasteurization]
Daily Calibration of all thermal equipment.
Monitoring of CIP AND COP at the section OPRP1 and CCP1
Monitoring and adjusting the CIP Chemicals.
Facility temperature monitoring.
Full participation in Food Safety and QAS team activities
Skills Competencies
• Possess a minimum of a certificate in food or dairy science, Lab, chemical or analytical science, microbiology or biotechnology.
• At least 1 year working experience in quality in the food industry.
• Have knowledge of HACCP, GMP, ISO 22000-2005 and other food management systems. . Strong organizational skills and interpersonal skills.
• Ability to work with minimal supervision on daily tasks, Keen and articulate on details
• Relevant working experience.
• Preferably a male candidate.
How to Apply
If you meet the above minimum requirements and willing to take up the challenge drop your CV and copies of certificates in the HR Office or email to recruitment@dairyland.co.ke on or before 26th March, 2017.
Comments
comments