Sony Launches A TV That Emits Sound Without Speakers In A New Technology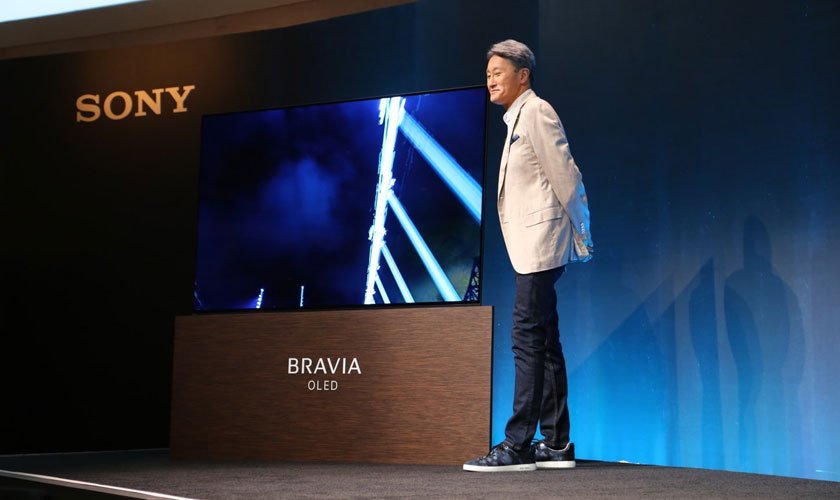 Yesterday, at CES 2017, several internationally renowned companies surprised technology enthusiasts with great innovations that will be part of our consumer culture.
Sony was one of these companies that revealed products with true originality. One of his most important announcements was the presentation of Bravia OLED A1E, a new TV that takes full advantage of 4K resolution and HDR
However, the most notable feature of its new display is the lack of speakers, as the sound will leave the screen, ie the speakers will be removed so that the sound comes out directly in the images.
Because the sound is emitted from the screen, the image and sound become oneself, increasing the reality of the images. Taking into account that the new line of televisions of Sony will bring with OLED technology, we will have a wide angle of vision to enjoy our programs or favorite contents anywhere in the room.
The reason for this feature is the first Acoustic Surface sound system as part of the design that Sony Bravia OLED A1E integrates with the X1 Extreme Processor. In addition, it will open for users, using the Android TV platform and having compatibility with Google Home, so we can indicate orders by voice commands.
In turn, the fact of being 4K and HDR will make it work with HDR10 and Dolby Vision HDR formats. So far, LG had been the only adventuring brand to produce and sell OLED screens, but Sony bet on this technology for its new line of Bravia A1E televisions. They will be available in different sizes, according to the needs and preferences of the consumers users; There will be 55, 65 and 77 inches.
In parallel, the company also announced the launch of the HD series and 4K: Bravia X93E. This series is equipped with Slim Blacklight Drive + technology from Sony, which provides brightness and contrast at even greater heights. Likewise, the HDR X1 Extreme 4K HDR processor remasters the performance of the dynamic standard range to almost 4K in quality.
For gamers it will be ideal to run various titles to experience a great visualization of graphics, images and special effects; Above all, compatible PS4 games.
In the field of audio equipment, Sony announced a range of new products equipped with state-of-the-art technology to allow greater enjoyment of the impact of 4K HDR. Among them is the new sound bar from Sony, which not only supports Hi-Res, but also the next-generation Dolby Atmos surround format.
Although Sony really differentiated itself from other companies by its screens, it did not announce many new things. Only a new Blu-ray Sony UBP-X800, Sony MDR-XB950N1 wireless sound canceling headphones, Sony SRS-XB40 wireless sound system and HT-ST500 sound bar were discussed. Hollywood to properly calibrate it in order to have better movie playback.
Speaking of consoles, virtual reality goggles, PlayStation VR, were also the talk of the company during CES 2017, which also revealed that to date has sold more than 53 million units
Comments
comments