Twitter Launches Twitter Emojis For La Liga Terminators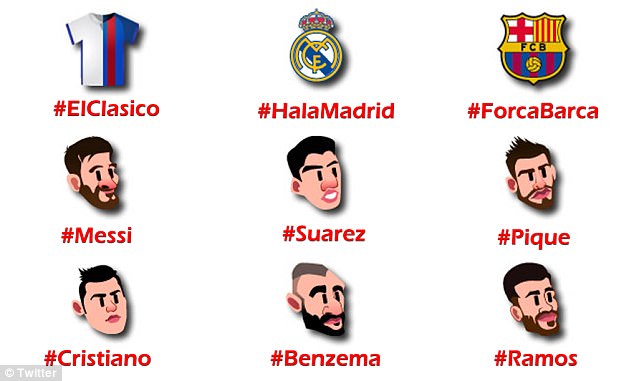 This weekend will be carried out this match that summons thousands of followers in the world.
The Twitter platform announced its emojis package to be used during the expected match between Real Madrid and Barcelona to be played this Sunday at the Santiago Bernabeu.
It was through a publication of La Liga in the aforementioned social network, where the fans were invited to use the hashtag #Classic, #Cristian, #Benzema, #Ramos, #Messi, # Suarez and # Piqué, in order to That the images representing both clubs appear.
Twitter have released a range of emojis ahead of #ElClasico #HalaMadrid#ForcaBarca#Messi#Suarez#Pique#Cristiano#Benzema#Ramos

— Squawka News (@SquawkaNews) April 20, 2017
This meeting is one of the most awaited match of the rivalry that hosts, as both Catalans and Los Blancos are the two largest institutions in Spain and constantly compete to leave manifest the superiority of one over the other.
Comments
comments