Uhuru And 23 Year Old MP Share Light Moments During House Opening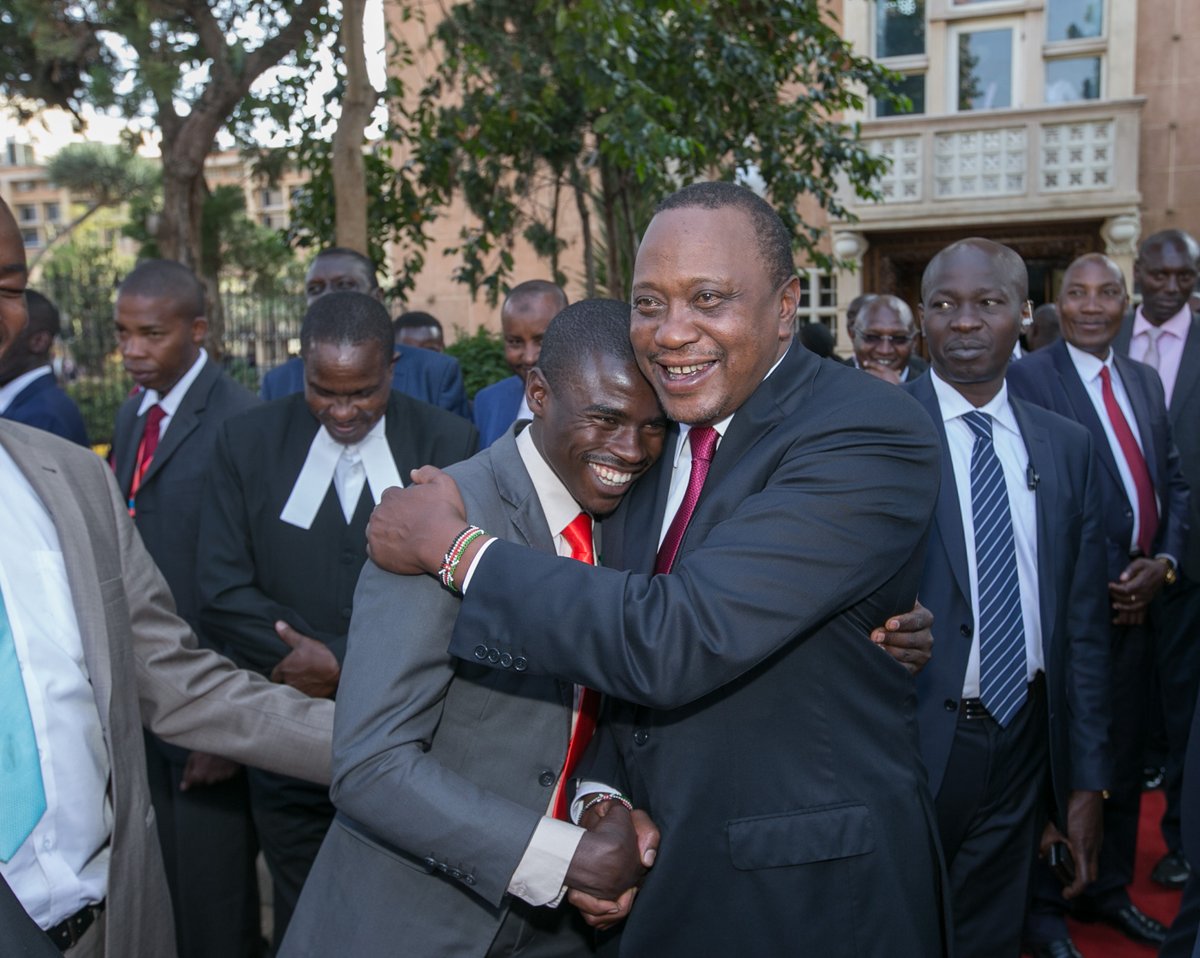 Newly elected, and ofcourse the youngest ever MP in 12th Parliament, if not of the land, shared some happy moments with the head of the state when the parliament was launched yesterday.
The success of our nation is the love that each and every one of our people has for this country. Yes, we must love pic.twitter.com/NKedR9Ho2j

— Uhuru Kenyatta (@UKenyatta) September 12, 2017
The sittings will on a normal course resume today, but for John Paul Mwirigi, his fairy tale will go on as he gets to know more around the chambers.
Igembe South MP, an alumnus of Mt. Kenya University floated an incumbent Jubilee candidate on an independent ticket.
Despite wining the race, Hon. Mwirigi is still using PSV to commute around parliament buildings .
All the cameras remain pointed on his movements as we wait to see the change he has promised to bring on for the people of Igembe South constituency
#YoungestMP #JohnMwirigi I will still pick calls from my constituents @kbcenglish @KBCChannel1 #kbcdecides pic.twitter.com/2AIfxXzKdr

— jared ombui (@ombui) August 10, 2017
Comments
comments