Uhuru Sips As Jacob Zuma Quench With Del Monte In A State Dinner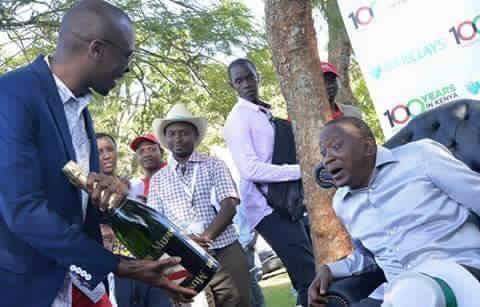 Uhuru and Zuma seem to be giving Kenyans a reason to post something on social media. Funny enough the patriot Kenyans are not posting about the trade ties being addressed by the Kenyan and South African president.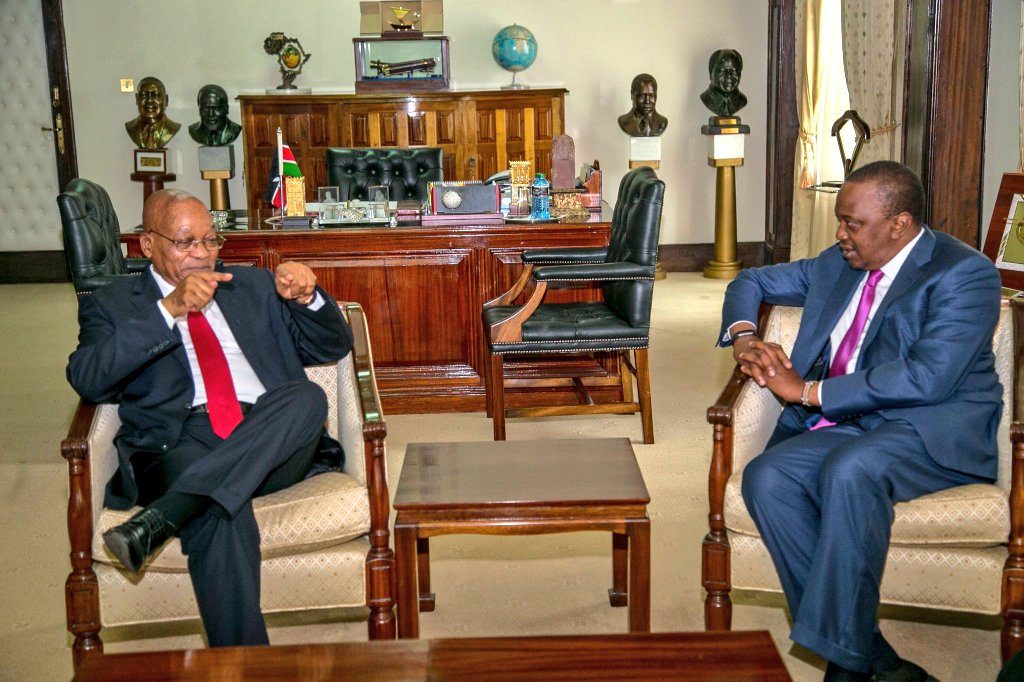 In a state house dinner, Uhuru is sin toasting a glass of what seemed to be an alcoholic drink while his colleague is boosting with Del Monte drink.
Kenyans were fancied by Uhuru's insatiable appetite for alcohol even during such official duties.
President Uhuru Kenyatta salivating and smiling @ alcohol. A wonderful president and a lover of alcohol. pic.twitter.com/v0JzlAoCj4

— Kefah Wesley (@ItsOnyinkwa) August 31, 2016
Comments
comments