Wanyama's Tale of Stoney Pitch to Carpeted Arena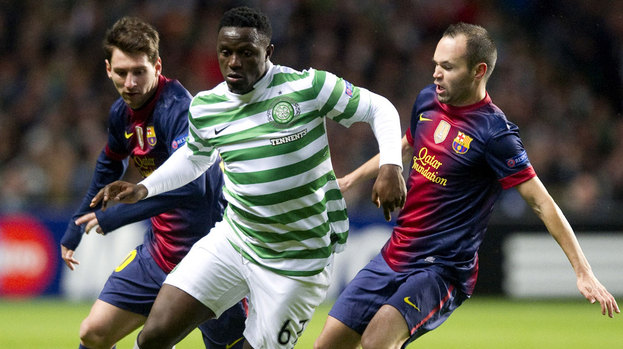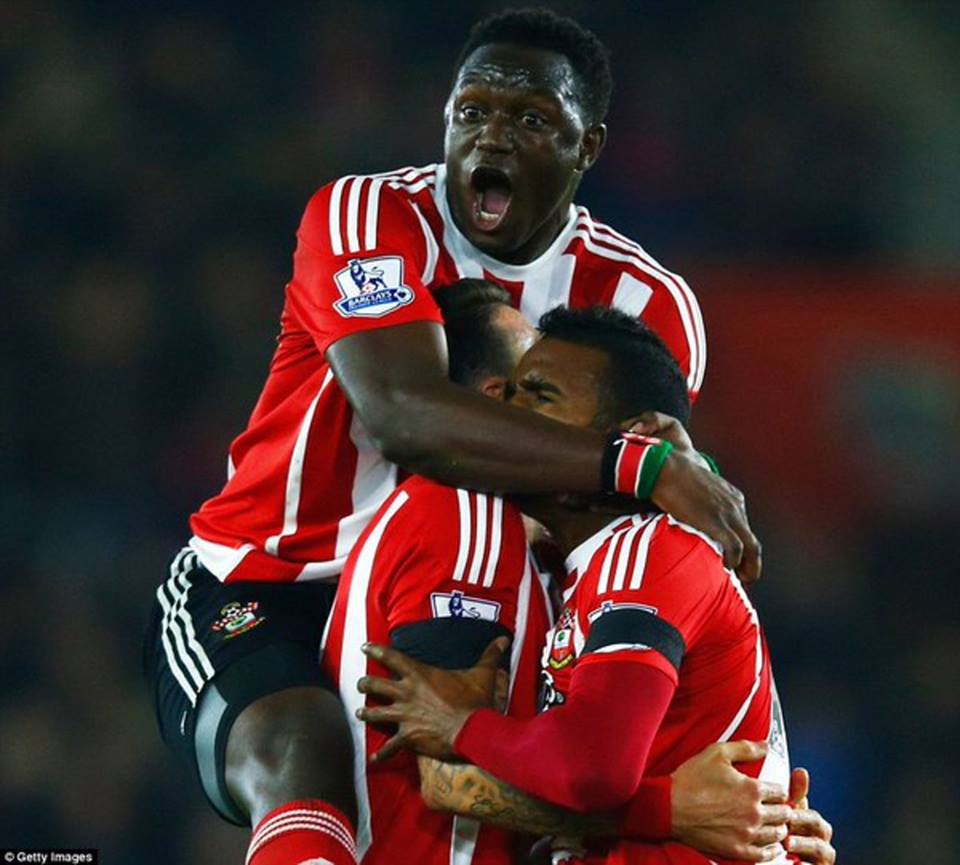 When Victor Mugubi Wanyama was 10 years, his soccer field was made up of stone shards with patches of dried grass.
Getting injured, sometimes hitting your dear toes on the unsuspecting stones meant that one will go for an injury spell. No one sort for any medication as the wounds will eventually fizzle out after a couple of days.
The only time when one received medication was when you got an internal injury like a twist or an arm string.
The basic treatment was massaging the areas the injured player complained of with a hot piece of a cloth deepened in hot water that had been laced with salt. It surprisingly worked.
Never mind you walked back to your home 10 kilometers away while injured.
"It was very hard for me to adapt to the new boots I won when I was ten years," the now saints midfielder says.
His fairy tale started when he joined the national team, Harambee Stars. He was barely 15 years.
'Muthurwa Stadium' an abandoned square of land is where he played his academy soccer, he will punctuate the sessions with schoolwork and on weekends sneak in a make-shift iron-sheet thatched room to watch some English Football.
"I loved watching great players like Paul Scholes and Roy Keane," he recalls.
Joining Beerschot FC, a Belgian based soccer, was almost turning a fiction life. He only interacted with European players via live channels beaming in European Fixtures via a screen that almost looked like a gramophone.
The 24 year old spell at Celtic FC , a Scottish based Club in UK was so successful that he so one of the top EPL club, Southampton FC develop more interest in the defensive midfielder.
He later went into the books of records for being the first Kenyan citizen to play in EPL and also score a goal in the top leading commercialized league in the world.
'After scoring my first goal, I slept at 4.am,' he says on the goal that came against a good side, Swansea FC.
He also scored a long range of 45 yard record-goal that earned the saints crucial points in their 2014/2015 campaign.
"It is always great to work with Victor Wanyama because he is a great player and always on time," Ronald Koeman, Saints head coach praised him adding that he has a difference with other European players.
The difference is that he knows what to do to come to the premier league, adds Koeman.
Today, Wanyama's tale looks even to grow out of his hands as he had anticipated before as there has been massive interests from Arsene Wenger of Arsenal and Mauricio Pochettino of Tottenham Hot Spurs.
For him, where one comes from especially if it is in Africa, matters so much. Rather than focusing on the future alone.
"You have to be a lion to come from such a background," he concludes.
By Simon Ingari
Comments
comments