Top 10 Tuition Free Universities in the World – Part 1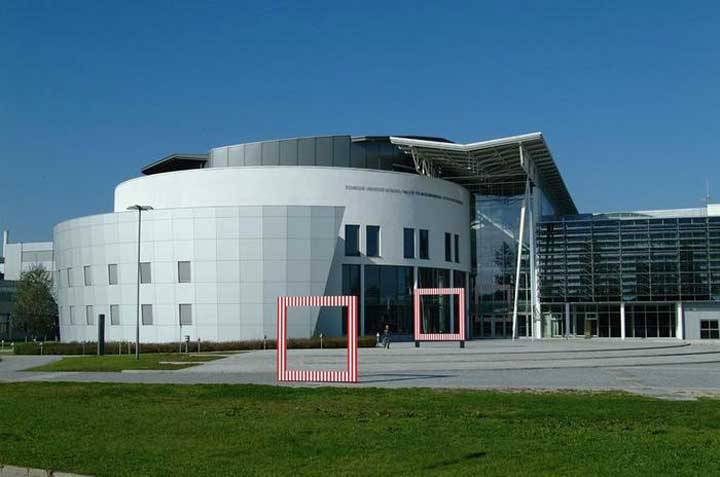 In some countries in Europe, education is seen as a public good—a human right accessible to everyone. And international students are seen as a vital part of their higher education system. These countries offer tuition free universities admission for international students.
We have compiled a list of the top 10 Universities that offer admission for international students without tuition fees.
Selection Criteria: We selected universities around the world that offered tuition free education and ranked the top 10 based on the top universities in the world, as ranked by QS World University Rankings ® – topuniversities.com.
Get informed. Take action.
*** Please Note that the information provided here is subject to change at any time. Universities and Federal Governments may decide to start accepting tuition fees from international students in future. ***
About University: The University of Bergen is Norway's urban university, with most of its premises concentrated in two areas. Årstadvollen is the University's "health campus", where dentistry, medicine and health-care lie close to the Haukeland and Haraldsplass university clinics. Other subjects – natural and social sciences, psychology, the arts and law – are taught at Nygårdshøyden, a mixture of houses, shops and seats of learning. The University of Bergen is intricately woven into the geographical, historical and cultural framework of the city.
Tuition Fees: The University of Bergen is a public institution and therefore does not charge tuition fees. This applies both to Norwegian and international students. The only fee to be paid at the University of Bergen is the semester fee to the Student Welfare Organisation (SiB), currently NOK 590. Students on exchange programmes do not have to pay the semester fee.
Scholarships: The University of Bergen itself does not offer any scholarships for international students interested in studying at the university.
Cost of Living: In spite of the general high cost of living, you can manage fairly well on a tight student budget. The average university student's budget is approximately NOK 9785 per month (2014). This amount should cover most monthly expenses such as housing, food, clothing, study materials, books, transport and social activities.
About University: RWTH Aachen University is the largest university of technology in Germany and one of the most renowned in Europe. Every year, numerous international students and scientists come to the university to benefit from its high quality courses and excellent facilities, both of which are recognised at an international level.
RWTH Aachen University is in the process to become an integrated, interdisciplinary technical university. The engineering focus of the university is associated with the natural sciences and medicine. The arts, social sciences and economics, structurally linked to the core disciplines, also make a significant contribution to the university's teaching and research profile.
With its 260 institutes in nine faculties, RWTH Aachen is among the leading European scientific and research institutions. 43,721 students in 144 courses of study are enrolled in the winter semester of 2015/16, including almost 8,000 international students from more than 120 countries.
 Tuition Fees: There are no tuition fees at RWTH Aachen University – this applies for international students as well! All students are, however, subject to a student body and social contribution fee of €239.75 Semester Fee.
Scholarships: Offers a variety of scholarships
Cost of Living: An estimate of the minimum costs for accommodation and living expenses for students at RWTH Aachen University is approximately € 700 per month (€ 8,400 per year)
About University: Aalto University's mission is to build a better and stronger Finland. Here science and arts meet technology and business. Aalto University was established in 2010 through a merger of three renowned universities in the Helsinki metropolitan area in Finland. Aalto University is about cross-disciplinary projects and learning in practice. Students are encouraged and supported to excel both in their studies and their future careers. Many of them already have a vast work experience by the time they graduate. Aalto University offers more than 90 degree programmes at bachelor, master and doctoral level, leading to degrees in the fields of technology, business, art, design and architecture.
 Tuition Fees: For the intake of 2016 no tuition fees will be charged. Tuition fees will be introduced for non-EU/EEA students in Finland from August 2017 onwards.
Scholarships: Aalto University does not offer any scholarships for the intake of 2016.
Cost of Living: Students are expected to cover all living expenses (app. EUR 800 per month) and other study related costs from their own financial resources.
About University: The University of Oslo is Norway's largest and oldest institution of higher education. It was founded in 1811 when Norway was still under Danish rule. Today the University of Oslo has approx. 30,000 students and 4,600 employees. Four Nobel Prize winners indicates the quality of the research at the University.
 Tuition Fees: Since the University of Oslo is a state university and therefore publicly funded, the students here do not pay tuition fees. Most students must pay a small semester registration fee of NOK 550 (approx. 70 euro). This fee gives you the benefit of the services of the Foundation for Student Life (SiO).
Scholarships: There are no scholarships available for students on bachelor's degree programmes. Scholarships are available under programmes such as Erasmus, Nordplus and the EEA Grants/Norway Grants programme.
Cost of Living: You will need a minimum of NOK 3000/USD 625 for the summer. Books, course supplies and personal expenses (such as laundry, transportation and spending money) are not included in the fees.
About University: The university was founded in Berlin in 1810, and the foundation concept of Wilhelm von Humboldt gave it the title "Mother of all modern universities". This concept envisaged a "Universitas litterarum" which would achieve a unity of teaching and research and provide students with an all-round humanist education. This concept spread throughout the world and gave rise to the foundation of many universities of the same type over the next century and a half. The concept of the academic and statesman Wilhelm von Humboldt was influenced, among others, by the reform ideas of the philosopher Johann Gottlieb Fichte, the first vice chancellor of the university, and by the theologian and philosopher Friedrich Schleiermacher.
Tuition Fees: There are NO tuition fees at Humboldt Universität zu Berlin! Neither for German and EU students, nor for international students from other countries. However, the total amount of € 307.09 in the summer semester (€ 257.09 for exchange students) has to be paid.
Scholarships: HU in general, do not award scholarships
Cost of Living: The cost of living amounts to about € 600-700 per month (based on the maximum BaföG-grant for German students of € 670). Generally, proof of sufficient financial resources must be given when applying for a visa at a German diplomatic representation abroad or for a residence permit at the Foreigners' Registration Office (Ausländerbehörde) in Berlin, which will enable the applicant to pursue university studies without financial hardship at least at the beginning.
Comments
comments