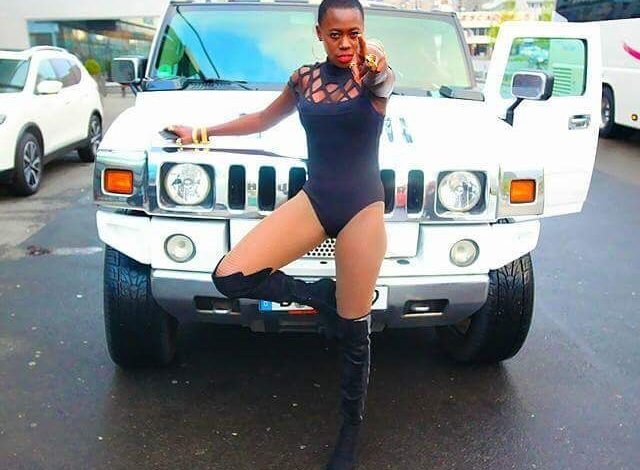 When it comes to cars, singer Akothee drives speed machines that are as hot as herself.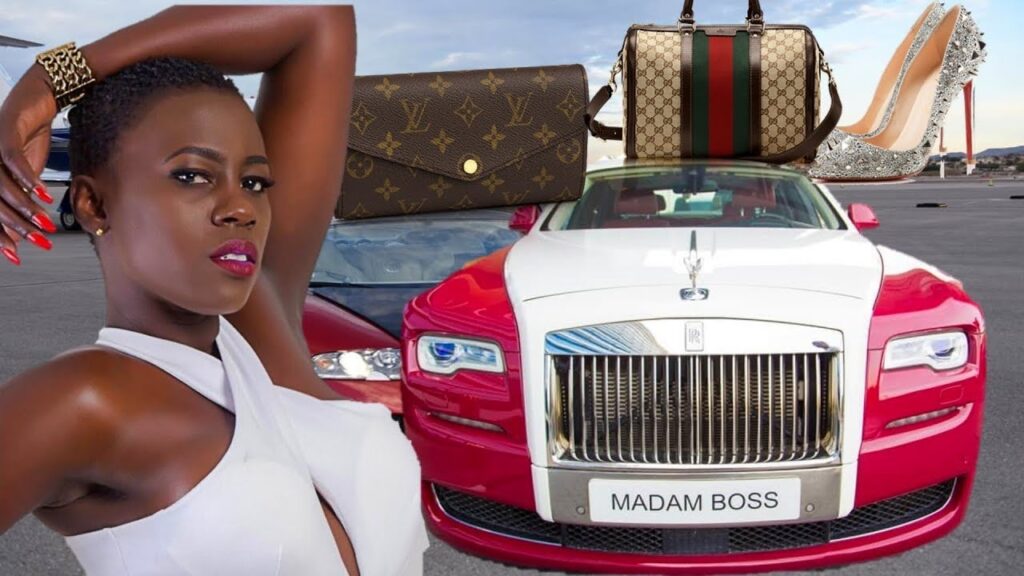 Being one of Kenya's top rich musicians and a successful business woman, footing a car that is worth Ksh. 20 million is a walk in the park.
Here is a list of her most expensive fleet.
1.Silver Mercedes-Benz SLS McLaren
The costs abouth Ksh. 20 million with a top speed of 217 mph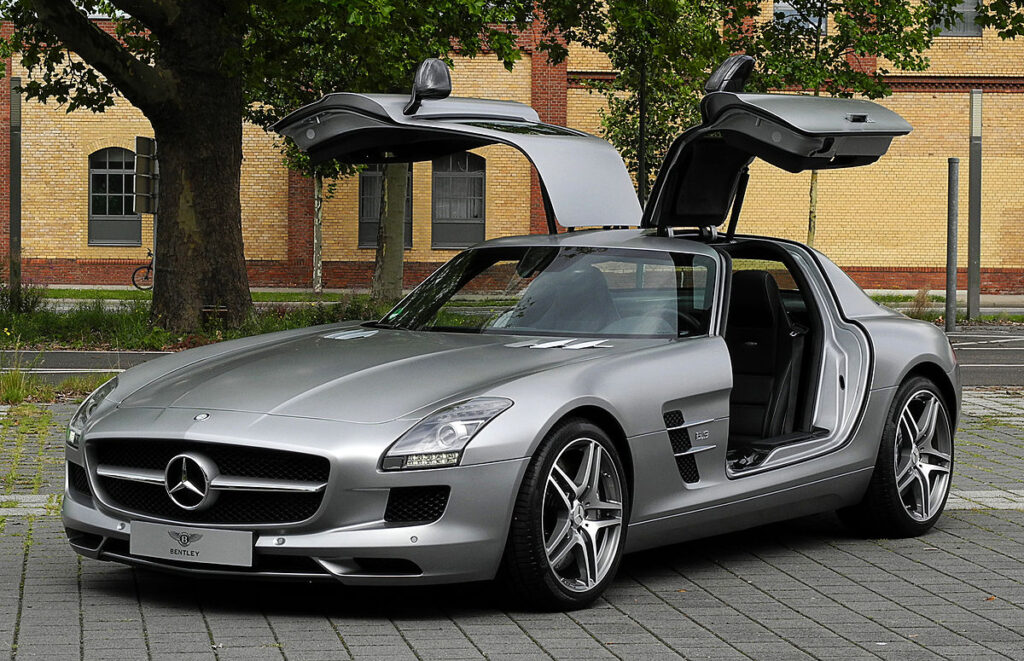 The famed one of the most luxurious cars in the world can accelerate from 0-60 mph in 3 seconds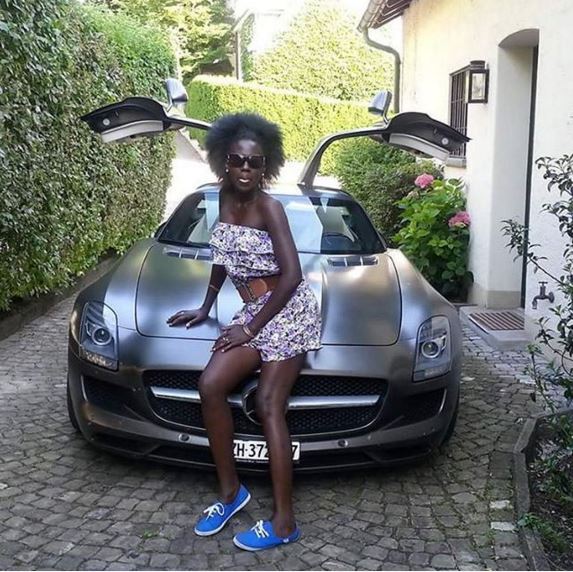 2.Range Rover Overfinch
She is also a proud mother of a very sleek Range Rover Overfinch
The Range Rover Overfinch is powered by a 3.6 liter V8 diesel engine. It has safety features like airbags and electronic crash prevention aids.
The car costs more than Ksh. 10 million
3.Toyota land cruiser
One of the most famed politician's car worth Ksh. 15 million is also found in Akothee's garage.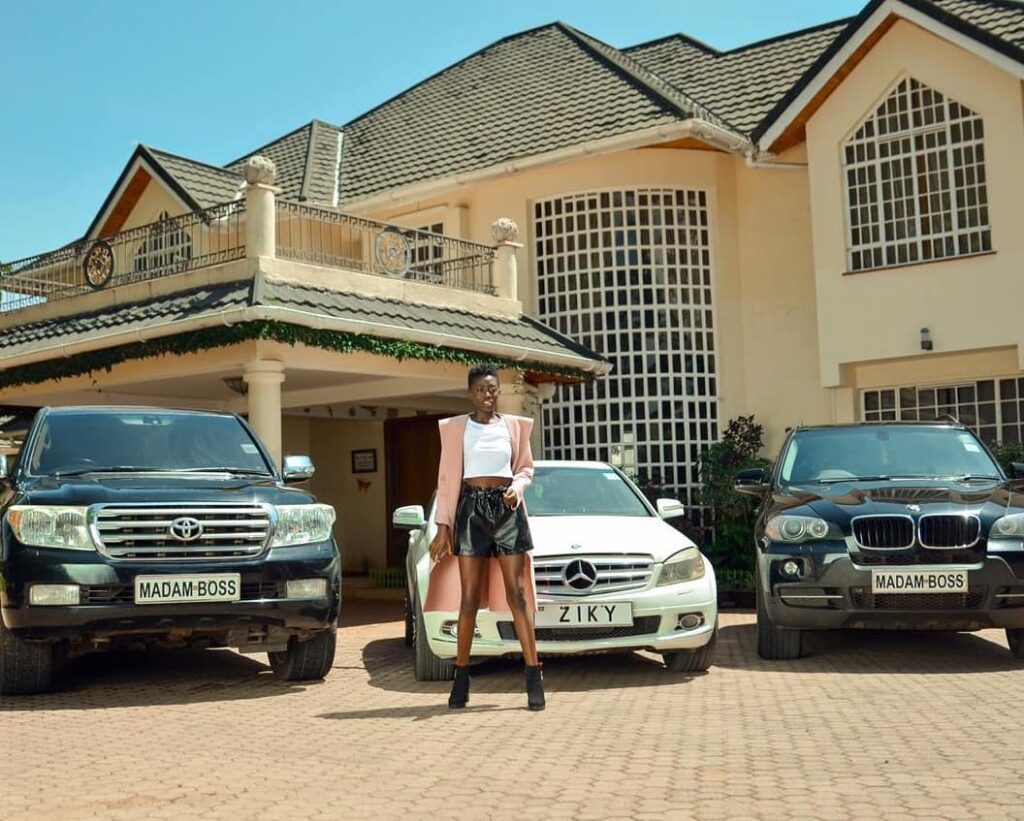 It features a white exterior and is a gas hog.
4.Toyota Prado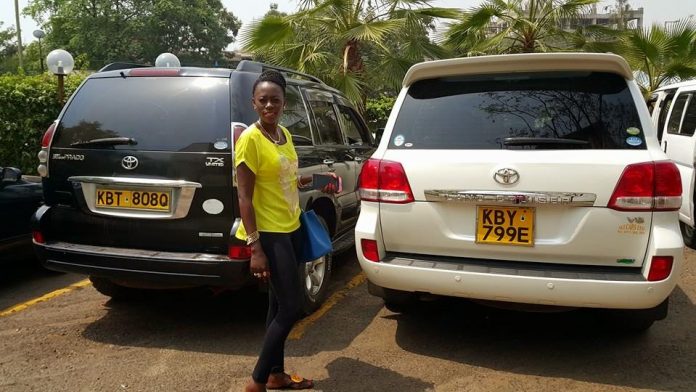 Her Toyota Prado is black in colour and features top designs such as leather seats and a powerful 5 liter V8 engine
5.Tour Land Cruiser
She owns atleast 5 tour land cruisers which she uses in her business named Akothee Safaris.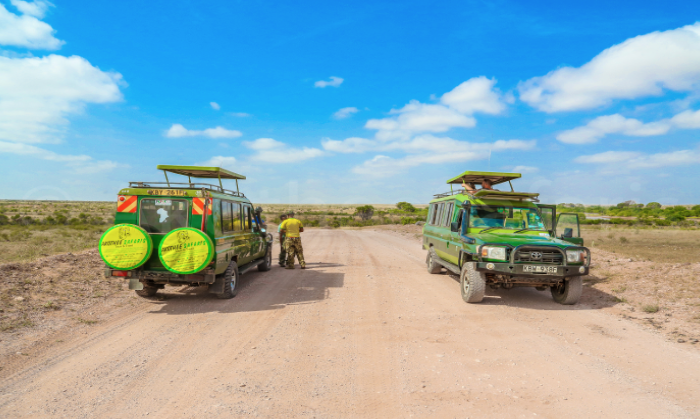 The wild beasts are usually called upon during international and domestic tourists
Each tour land cruiser costs about Ksh. 4 million
6.Ferrari Spiderh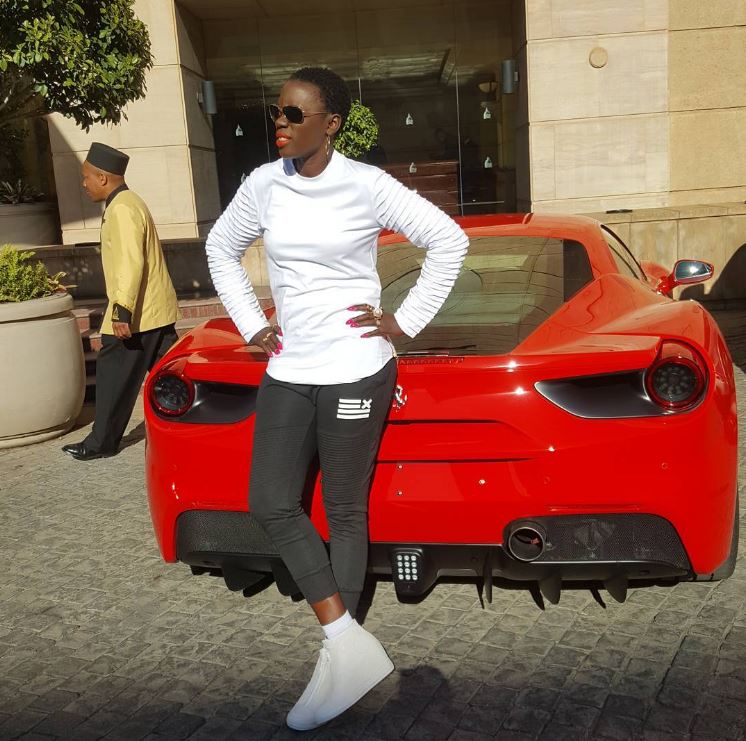 She is also a proud owner of a black Ferrari Spiderh.
The car is famed for its black leather interior and red exterior.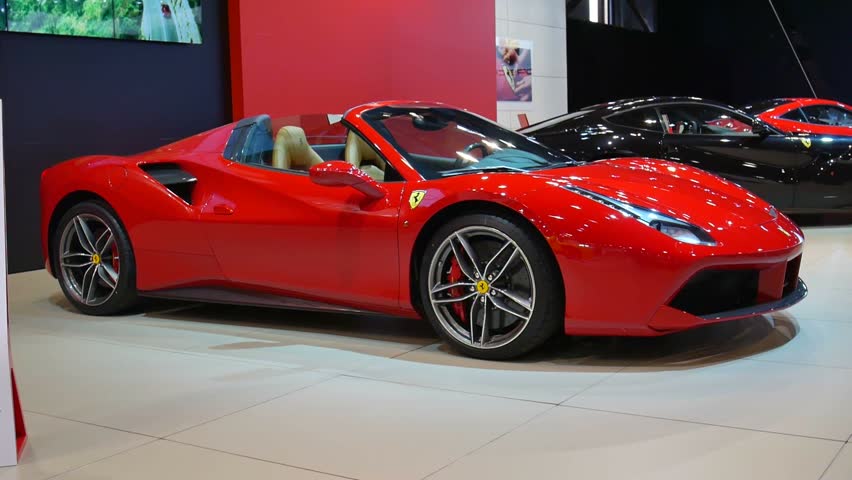 It is among the most expensive cars in the world.
7.Rolls Royce Phantom
Talk about class, speed and luxury. Then this is just a Phantom from Rolls Royce.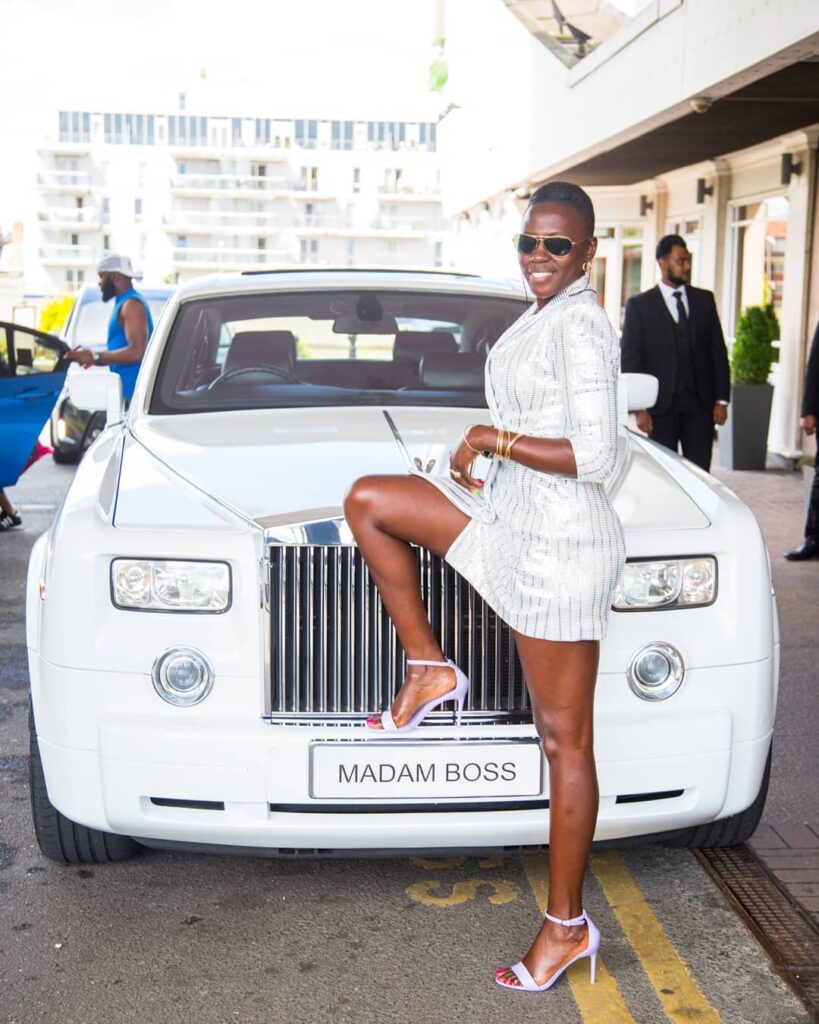 Akothee has allowed this car to satisfy her ambition to own deluxe cars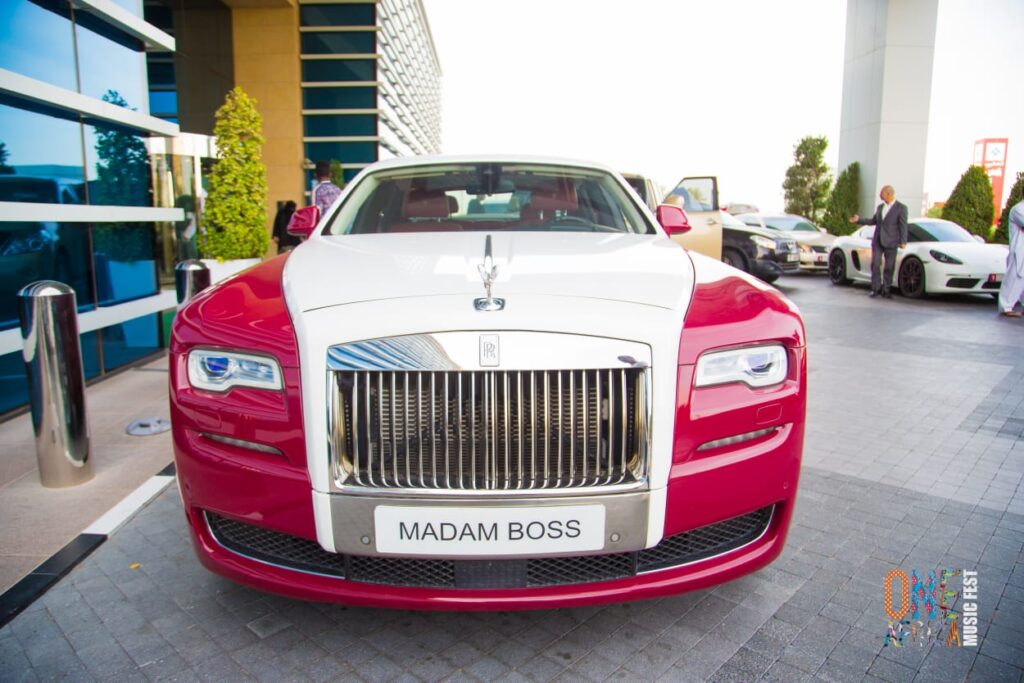 8.Toyota Hilux
Back in 2015, this car costed Akothee just 5 million.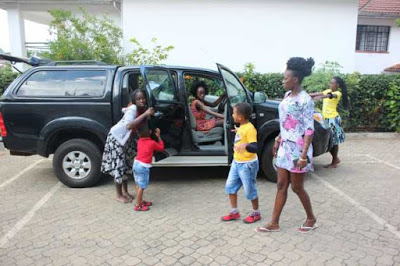 This is probably the cheapest car in her yard
9.Limo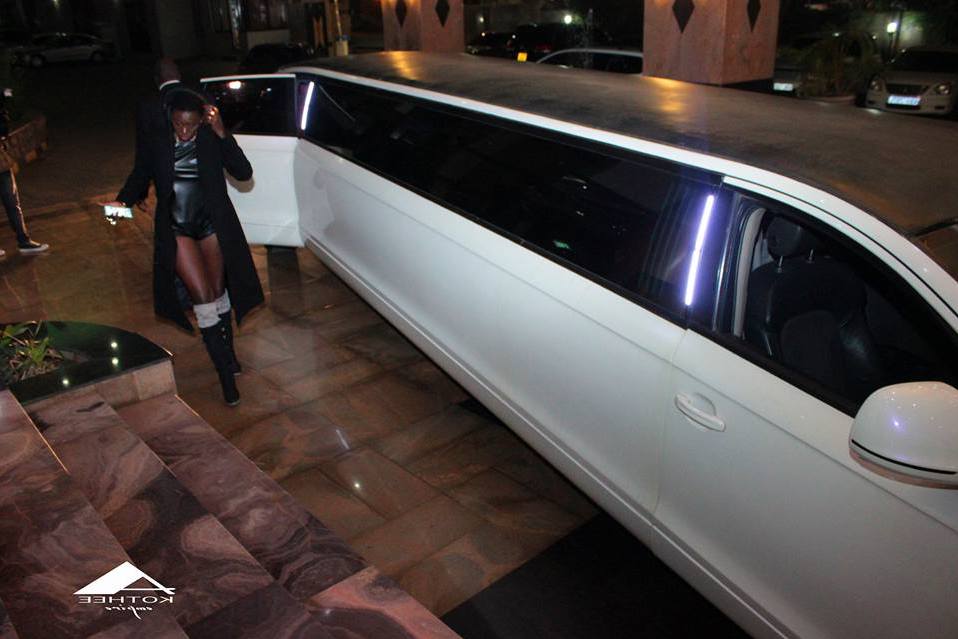 She owns a very expensive Limo made from German by Audi
The plate of the limo is customed to her name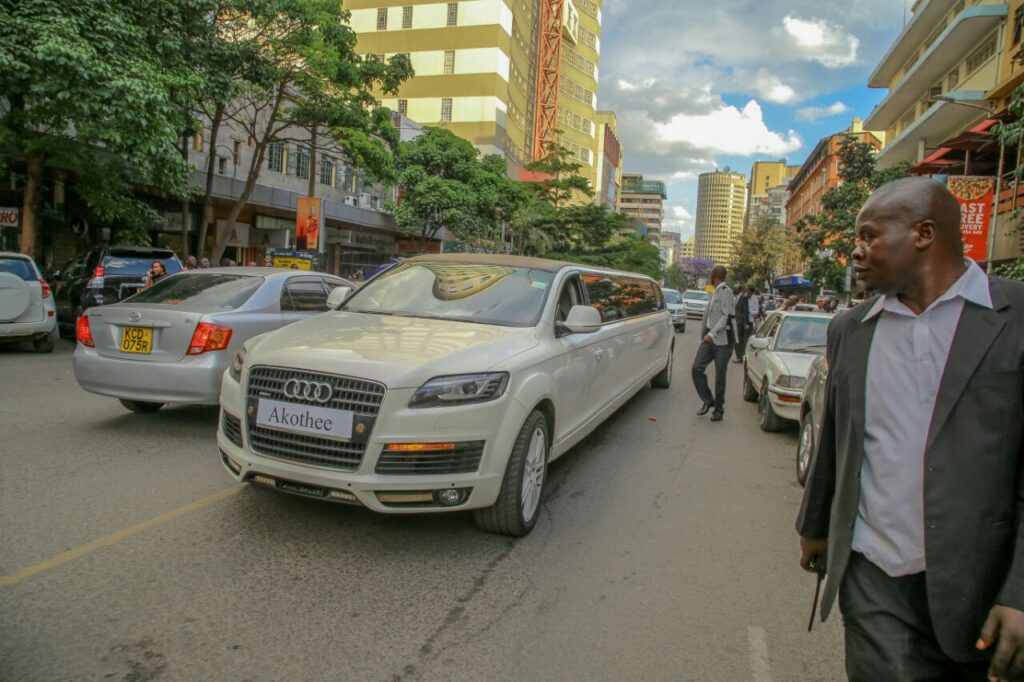 10. Sleek Audi Car
This is another type of car made in Germany that largely commands speed and time.
It is also luxury and a top beast on the planet