10 Facts You Didn't Know About Melania Trump
The US 45th President Donald Trump, who won the throne via Republican party, has one of the cutest wife Melania Trump.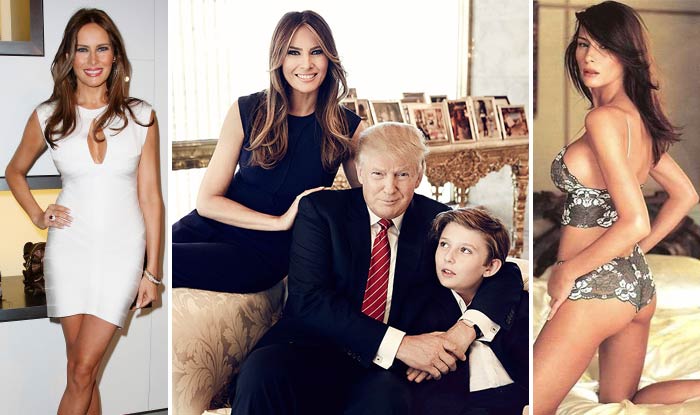 Here are some of the facts you didn't know about Melania Trump
1.She was a model in her youthful days
Melania Trump, who during her youth served as a model, was born in Slovenia on April 26, 1970 and since January 22, 2005 was married to Donald Trump.
2.Key Role in Trump's campaign trail
Despite having appeared at some of her husband's campaign events, Melania Trump developed a modest and even symbolic role throughout the electoral contest, without having had the opportunity to have any opinion about her partner's interest in being president of the United States, except when on the occasion when she spoke at the Republican Convention.
3.Historic first lady
Melania would became an unusual first lady, since she was not born in the United States but in Slovenia, a communist country, and she is 24 years younger than her husband.
She speaks 5 languages
Her humble origins did not prevent Melania from being a very applied student. Melania speaks Slovenian, English, French, Serbian and German. Of course, she never finished her higher studies, she left the University of Ljubliana only one year after having begun to continue her career as a model.
5.A First Lady who has posed in nudes
At 16 she started working as a model in Slovenia and was even the Model of the Year in an important publication of her country, Jana. In 1996 she settled in New York to develop her profession after having gone through Milan and Paris, with many of her colleagues, posed completely naked for some photographers.
Nothing too scandalous but the images continue to circulate on the network.
6.Supports her husband's immigration policies even though she is a foreigner herself
Donald Trump wants to rid his country of what he calls bad men, limit the access of immigrants and shield the borders. Paradoxically, if his current wife tried to work in the United States under his mandate, it would be very complicated.
Melania obtained her Green Card and is a US citizen since 2006, one year after her marriage. With the immigration policies of Trump the young Slovenian who tried her luck in fashion could not have spent more than a few months before returning to her country.
7.Initially I did not want to go out with Donald Trump
Although she met Donald in 1998 at first she did not want to know anything about him.
8.Married in 2005 with Trump
They married in 2005 with a ceremony in Florida whose exclusive photos were published in the pages of Vogue. Melania's dress was a work of art by John Galliano for Dior, an exclusive piece valued at 10 million
9.Does not 'love' her own country
Melania has not been in Slovenia for years. Moreover, she has never visited her home country with Donald Trump and he has only been there to pick up his wife's parents in his private plane, who spend long periods in New York with them.
Of those 5 languages ​​that the former model dominates the one that prefers not to use is Slovenian; moreover
10.Surgery
It is obvious that Melania's face has changed since she took her first steps before the cameras to become an aspiring First Lady.
Although she has denied having undergone interventions or even using botox, it is surprising that her skin has reached 46 years with such smoothness
11.Melania Trump does not drink alcohol
Like her husband, Melania does not drink any type of alcoholic beverage. And we do not know if it is because the directors of the Trump campaign have 'erased' it or because she is so innocent, it is free of scandals in the past. Her biggest and most resounding slip was the speech she delivered that was copied word by word from one of Michelle Obama