At age 54, Jeff Bezos has become the richest man in the world thanks to Amazon's global success, but this discreet executive has other hobbies: from the conquest of space to the construction of a giant clock set in a mountain.
With the increase in shares of Amazon, his fortune now exceeds 112 billion dollars, more than the founder of Microsoft, Bill Gates, who went to the second place with 90 billion dollars in the ranking of Forbes magazine.
10 facts you should know about Jeff Bezos
He was born as Jeffrey Preston Jorgensen but changed his name to Jeff Bezos after he was adopted by a Cuban immigrant living in USA
He was born 54 years ago on January 12, 1964 at , Albuquerque, New Mexico, United States
Jeff specializes in technology, investment and entrepreneurship
He is the CEO and founder of Amazon, the world's largest online retailer. He founded Amazon in 1994. Amazon began as an online bookstore retailer before it expanded to other products such as cloud infrastructure, audio and video streaming
He owns degrees from electrical engineering and computer science from Princeton University, USA
In 2000 he founded Blue Origin a company that plans to begin space exploration tourism. He also owns The Washington Post, a brand that has been vehemently been attacked by The Republicans led by President Donald Trump
Jeff Bezos also worked at Intel and Bell computer labs after his graduation from Princeton University
He is also working on his clock termed the largest clock on earth standing 150 feet tall and will be able to work more than 10,000 years . The clock would be mechanically made.
Jeff Bezos has also invested in Google and Biotechnology research- meant to find a solution to stop or reduce the process of aging
Bezos believes on the marketing idea that delivers quality while offering the lowest price on the market.
Jeff Bezos 10 best quotes
1.Innovation
2.Success
3.Interests
4.Life
5.Business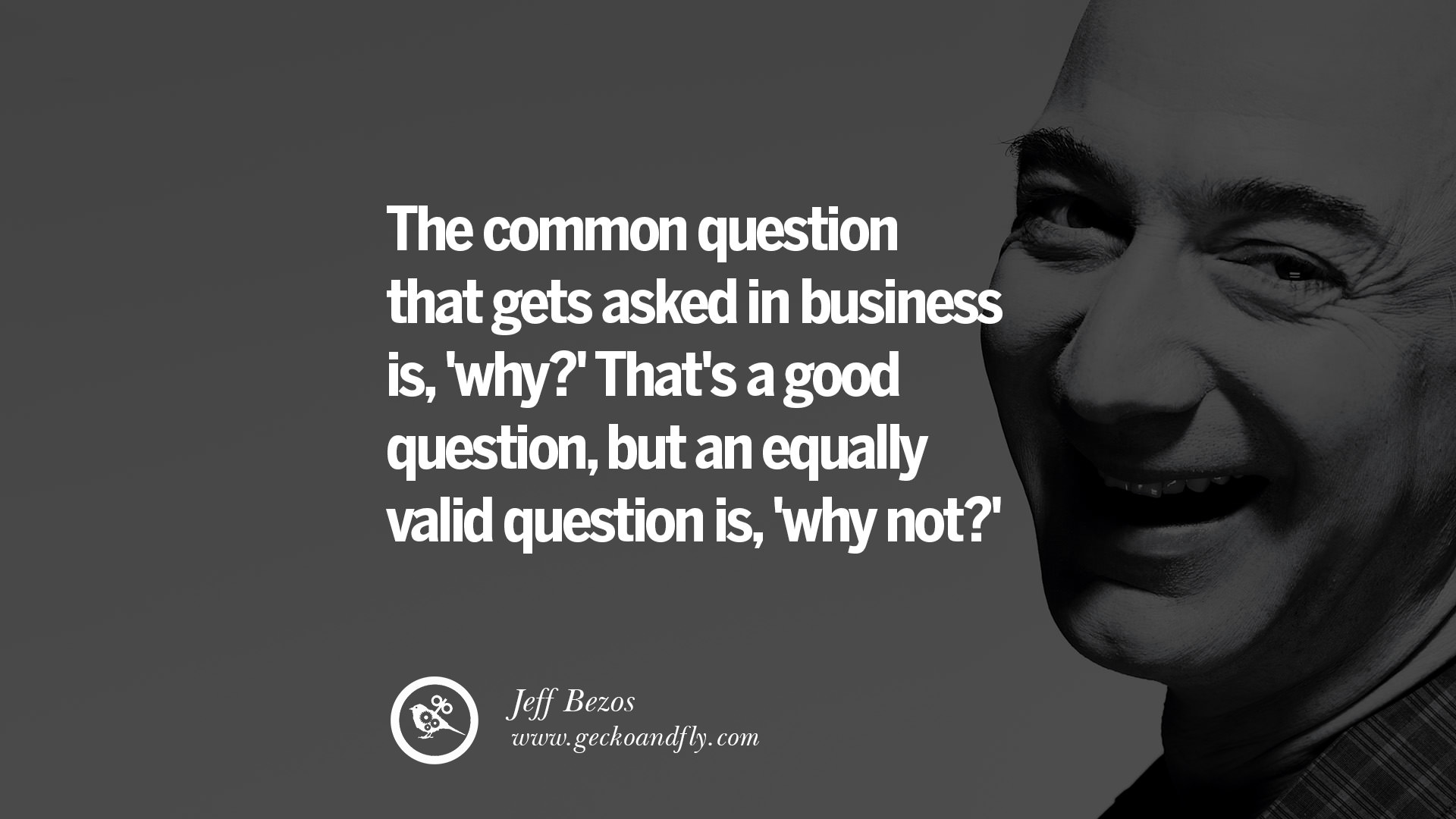 6.Customer Service
7.Branding
8.Public image
9. Entrepreneurship
10.Futuristic