10 Facts You Should Know About The Late 'Sasa Ni Lunch Time' Hitmaker Gabriel Omollo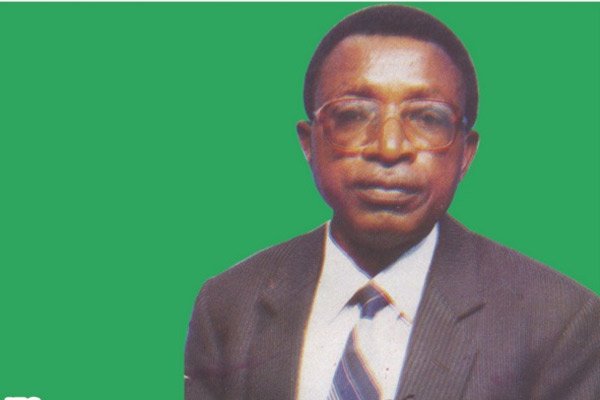 Veteran Zilizopendwa musician passed on Wednesday in a Busia county health facility after a short illness moments after he welcomed his 2018 new year.
The news of his demise at 79 years old cut deeply and painfully into the hearts of his fans like a hot knife in butter. As Africans believe, there is no good justifiable reason why a person should die especially when he is loved by all and sundry.
Below are 10 interesting and chilling facts about the veteran musician.
1.Gabriel passed on at Busia referral hospital as her helpless widow watched over him, he hailed from Nyabeda Village in Uholo, Ugunja, Siaya County.
2.He sung the Zilizopendwa genre which was widely hit with his record breaking single Sasa Ni Lunch Time
3.He was born and raised in Nairobi's Muthurwa market centre, since 1939
4. In 1960, he joined a famous band named Equator Sound Band which catapulted his career to the roofs
5.He also joined hands with top flight musicians such as Daudi Kabaka, Fadhili William, Zambian legend Nashil Pichen Kazembe and Peter Tsoti .
6.He was also featured in the Pole Musa hit as a lead bass guitarist which had been composed with Tsotsi
7.He also worked with other top bands such as Eagles band Blue Shades and later Apollo Komesha band.
8.He received his major award in 1974 when the sale of Lunch Time went above 150K copies in East and West Africa. International Golden Disc Award which was followed by Guinness Stout Effort Award in the same year
9.Gabriel Amollo performed at the first Mashujaa Day in 2010 after the promulgation of the new constitution. He later received Head of State Commendation (HSC)
10.He spent his last days on earth at Ugunja, Siaya County his home place mainly writing ,singing songs and playing his guitar
Original Kenyan music died the day these great artists were branded wakora & denied state support.. pic.twitter.com/IOhIbOiA82

— Boni Khalwale (@KBonimtetezi) January 5, 2018
Comments
comments