10 Instances When Sauti Sol Were So High And Very Low On Fashion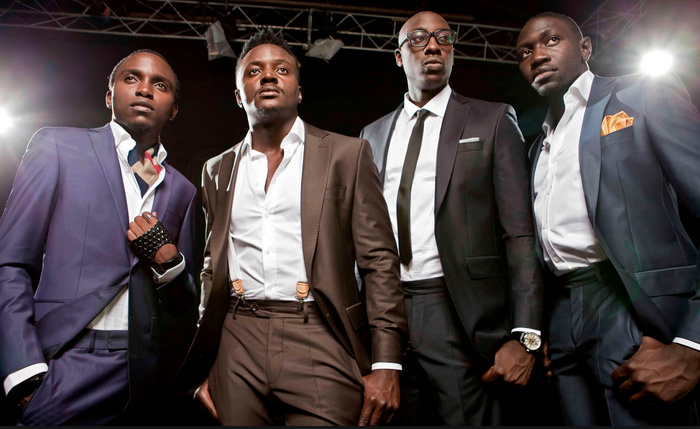 Sauti Sol are undeniably one of the best bands in Kenya when it comes to music and fashion. They have got epic fashion trends for any young generation which they desire to  boot on.
Their relevance is so uinque that when you hear about them, two things come in your mind, fashion and anothr hit song,  even if it is a collabo they steal the show.
Luck seem to be following them.
In fashion, one little unknown man, Marek Fuchs manages them, a white man and husband to fashion girl Annabel Onyango. Annabel happens to be their fashion designer too
We look at some of their fashion hits and misses
Fashion Hits
Fashion Misses