If you thought celebs are well versed and up to date that they cannot be conned you might be right, but after reading this article you might be wrong in the same vein.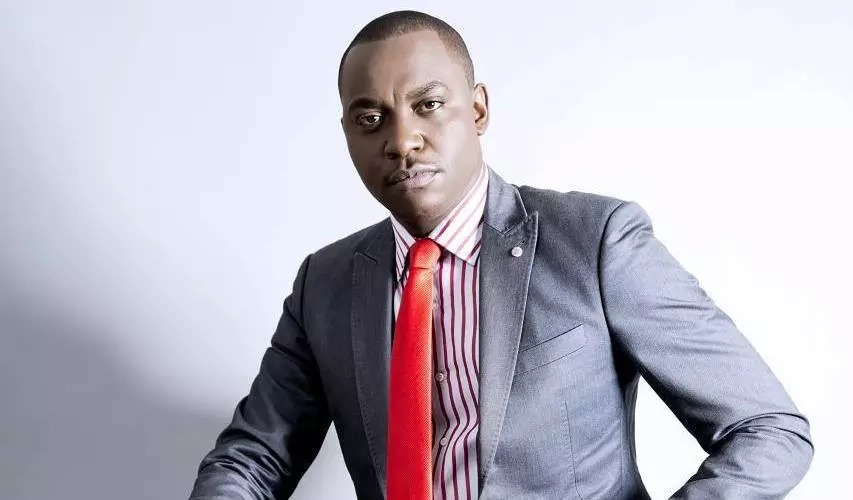 Kenyan celebs have been conned by simply challenging them with simple tricks used on normal citizens.
Even the most dreaded police and journalists have not been spared.
We feature some of the celebs who came into public after they had been conned by thives
1.Erick Njoka
K24 anchor was conned of Ksh.850,000 when he tried to purchase a new car.
Gaspae Beda Omondi Kwedho, attempted to sell Eric a Mark X for KSh 850,000 but thankfully, his plan was foiled before the transaction went through and damage was done.
"This guy Gaspae Beda Omondi Kwedho is a conman. He masquerades as a Vehicle seller and lures one to send cash as much as Kshs. 2M and as low as Kshs 800,000 to his Pseudo CFC Stanbic account," Eric's post read.
2.Ian Wafula
K24 reporter was conned of his two cars. He ricked to exchange his old car with another better one which was cheaper and well off.
Little did he know that the deal was too sweet and he needed to pull out quickly.
Because he did not realize this, he lost his two cars that way
3.Richard Limo
The world international athlete was conned during the process of purchasing land where he lost more than 50 million on a piece of land based in Eldoret municipality
The case was forwarded o court for hearings
4.Gilbert Masai
Together with other 16 runners at Lari Half Marathon and Great Green Race in Thika, they wee conned of more than 2 million when the organizers vanished in thin air.
The organizers Mike Njoroge (Green Race) and John Muchiri (Lari) were nowhere to be traced when the runners turned up at the capital to receive their dues.
5.Bishop Kiongo
Bishop Joshua Kiongo of Full Gospel Church in Kirinyaga was conned of more than 1.5 million when he tired to purchase a car from Danson Njoroge
The Suspect was taken to court when the matter was reported
6.Dennis Waweru
He was conned of millions of shillings after he sort to be linked and get connected with GEMA leaders.
The former MP who lost the race to be Nairobi's governor rather never saw the deal get closed after paying the money
7. MPs Shaban And Abdalla
In 2012, Gender and Children Affairs minister Naomi Shaban and nominated MP Amina Abdalla  thought of owning a piece of prime land in Karen at 2 million shillings without a legal written document.
The can in the case was Ms Nancy Kavinya Kioko who was a well known land broker. She claimed to sell a piece of land which was close to DP's home William Ruto.
But after paying the required money, the lady vanished with he cash.
9.Owago Onyiro
Though he was conned of Ksh.70,000. He never stated the kind of business they were transacting with the con lady.
He just lamented on Facebook.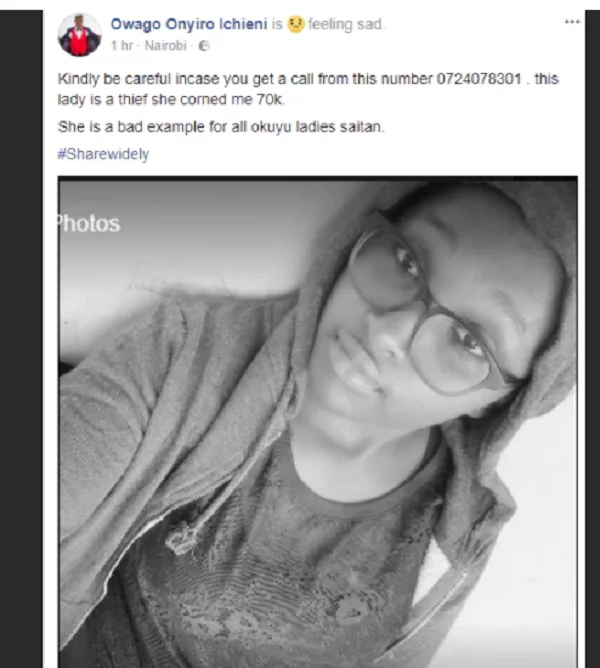 10.Daniel Komen
10.Peter Kenneth
Presidential and gubernatorial aspirant Peter Kenneth lost close to 20 million during the last 2017 election
During the primary election, Rachel Shebesh claimed that she would woe his close rivals step down for him if he parted with 20 million shillings.
Rachel Shebesh with other Jubilee party officials were to woe rivals such as Nairobi Senator Mike Sonko, Dagoreti South MP Dennis Waweru, and former Starehe MP Margaret Wanjiru among others to step down for the former Gatanga MP.
But the president and his deputy squashed down the deal claiming that they had no any favorite interests in a certain candidate