10 Kenyan Female Celebs Who Healed After Painful Rape Ordeals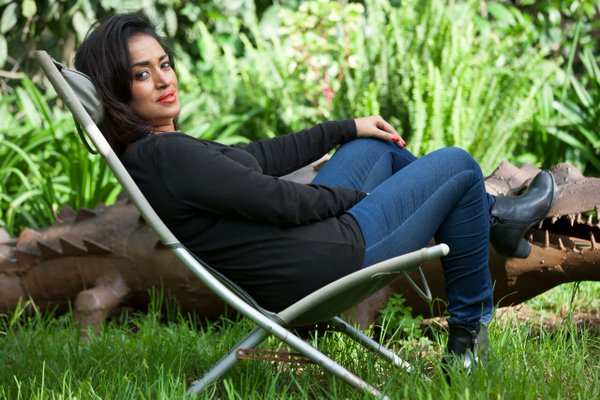 Cases of female celebs in Kenya have been wide spread than the same sex assault on their male counterparts.
Unfortunate to the female celebs , they have come out and fought back the healing process, and even went ahead to share their painful sex assulat and rape ordeals in bid to fight back and prevent such occurrence in our Kenyan society.
Below is a list of Kenyan female celebs who have went through rape cases and came back to fight and prevent future occurrence to other vulnerable victims
Eve De'Souza
KTN actress Eve D'Souza under the local TV program Aunti Boss is appealing for the arrest of a group of thugs who had rapped her and are still yet on the loose.
The candid personality of the TV shows and radio presenter has revealed that she was raped back then in 2015 when unknown number of thugs carjacked her and then rapped her before running away.
Aka Varshita, says she only found a healing in 2014 when she decided to join radio and film. She states that this was her only form of therapy that worked despite having went through professional counselling.
Varshita added noting that the rape ordeal has changed they way she approaches her relationships than before.
Currently Varshita said she is single but would introduce her man when the right times comes
Lupita Nyong'o
While she was studying at Yale School of Film and Drama, she penned a very disturbing revelation of how a film mongul from Hollywood Harvey Weinstein had been trying to sexually assault her.
It turns out that the one Harvey Weinstein has been a serial sex pest and rape god on loose behind the walls of Hollwood in USA
Habida
Song bird Habida revealed on Citizen Radio that a sex pest once traced her before sexually assaulting her. From her tone she was injured physically and emotionally which was hard for her to get healed.
"We used to hang out as girls, about four of us, very good friends- quite long ago. So, some men would join us. One of them would tell me, I will get you one day. I was a virgin then. So one day, I got a little bit too drunk and the story is, he was taking me home. I never got home that night."
She managed to move on yet.
"It is hard to come out after a rape ordeal. But the first step toward healing is to accept that it happened and forgive the offender."
Adelle Onyango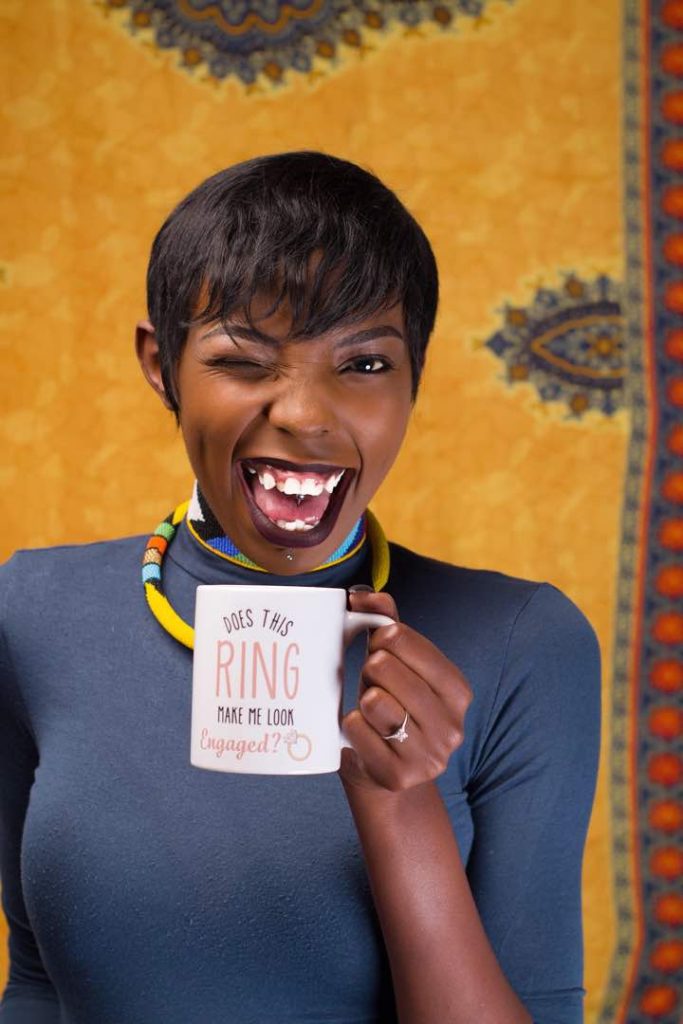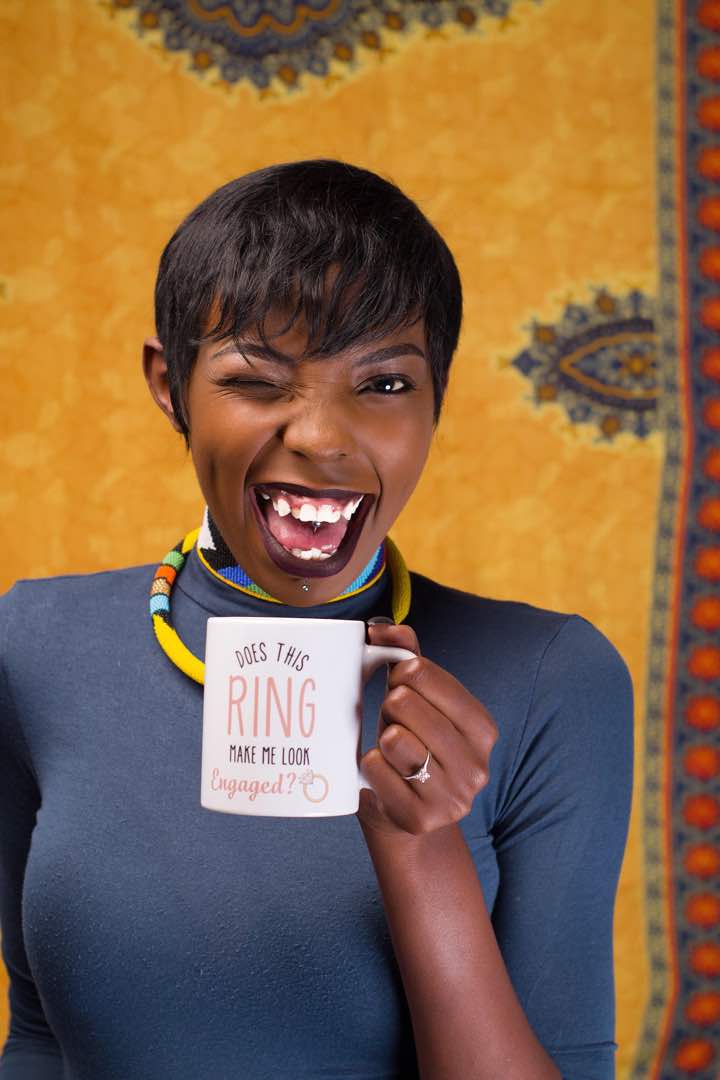 At just 19 years old, she was raped with her friends when they left for a night out.
When she left her phone inside their car, and decided to walk to the next club within Westlands, that is when hell broke loose for her.
"This guy showed up and I keep emphasizing this point because people think rapists have a 'look' but they don't. When this guy showed up he looked so harmless, he looked like someone I went to school with.
They started mingling with the stranger at that night.
He offered to walk me to the club and I agreed to it. I thought it was kind of him to have offered but then we took a route that was quite dark, and I remember wondering why we were taking it, but I was fuzzy from too much alcohol and my judgement wasn't the best.
Then before she could save herself, things were beyond her capacity
We didn't make it to the club. He pushed me to the ground, and it was on the grass that he raped me. Luckily, there was a kiosk nearby, one that I still see to-date, and after I came to, the shopkeeper saw me, he put two and two together, gave me his phone and asked me to call a number. Any number that came to mind. I called a friend of mine who picked me up, we then went to get our friends at the other club, and although they wanted to rush me to a hospital, I just really wanted to go home first."
It took her time to heal, but she had to accept and move on
"By the time I realized my super-woman complex way of handling things wasn't working, and I needed to tell someone who was close to me. As soon as I told my mum, it became so much easier to deal with, because at least then, I had someone in my court. And that's how the journey to healing began."
Elizabeth Irungu
She faced her sex assault deal on her way to Eastleigh.
The former Youth TV presenter noted that she was attacked on the way, and were it not for her jeans she would have been raped.
Despite the fact that she survived the physical rape ordeal, it left a big rape scar in her heart and mind leaving her emotionally drained
"The guy did not succeed because I fought him hard and luckily it was chilly so I was wearing jeans and boots. It took him too long to take them off me but I always wonder to myself what if he had succeeded? What if I was wearing say a dress?! Wouldn't it have left a permanent scar on my soul?
She managed to heal and shared an advice for such victims
"I urge all rape victims and attempted rape to speak up. Those sheikhs counselled me and told me it is not something to be embarrassed about because it was not my fault at all. He was just a bad evil person who did not fear God. So speak up ladies."
Julie Gichuru
Former Citizen TV presenter is also another victim of sexual assualt and rape. She noted that .
The ordeal had left her feel so much drained and left for dogs.
But she picked up her pieces and went ahead with the healing process.
Esther Passaris
Current Nairobi women rep Passaris was sexually assaulted by one Miguna Miguna on live TV while Jeff KoinaNge Live was still being aired on KTN Home.
Miguna assaulted Passaris by telling her that she was so beautiful that every man wanted to rape her.
This led to the show being disbanded before Jeff went to Citizen TV
Zawadi Nyong'o
Sister to Hollywood star Lupita Nyong'o recalls being raped at the age of just 12 years as a young girl.
Zawadi has since become a gender vocalist for advocating female rights
Bridget Acheing'
Another celeb who has gone through sex assault but managed to heal fast and move on with her new life.
She has since been advocating for female rights such as drumming fight against sex violence
Anne Mbaru
The Big Brother celeb narated her sexual assault ordeal about a taxi driver who caressed her breasts before he could attempt raping her.
She escaped after she fought away from the sex pest praying as a taxi man
Shailja Pate
Kenyan feminist poet accused Tony Mochama a Standard Group columnist of sexually assaulting her at an international poet gathering in Kenya.
The event had been organised at a local house belonging to Mwangi Wambui in Spring Valley estate
Comments
comments