A 23 year old man, Benson Chacha who was arrested in Tameri, his hideout in Tanzania has claimed that he has a video footage of the 13 female MPs and other top senior female government officials.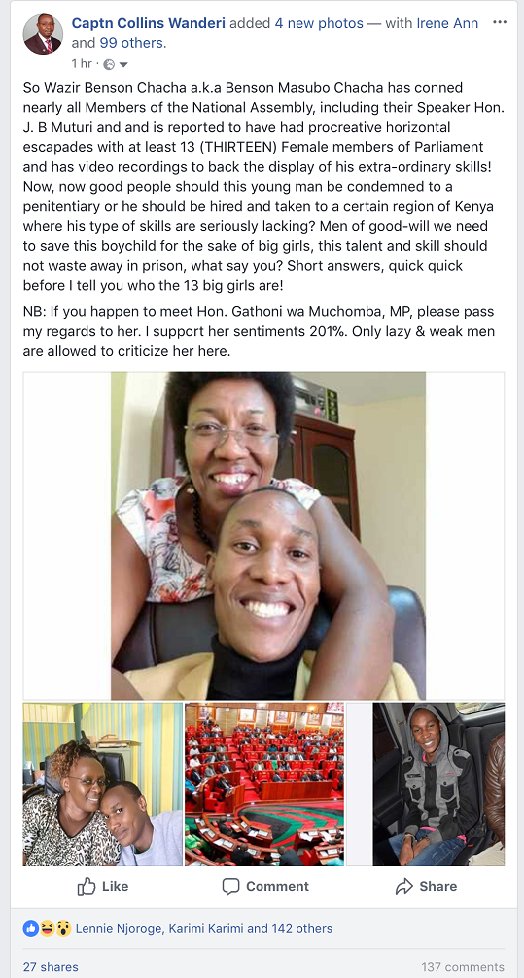 According to police reports, Chacha was sexually involved with the unknown 13 female MPs.
Chacha, who has already been presented before the court, is facing crimes of cyber bulling and extorting money from MPs in unlawful manner.
Chacha came to light when he started conning senators, MP and other top government officials using Sabina Chege's details which he had obtained and registered a number on MPESA with Sabina's details.
There is another undeniable fact that Sabina and Chacha had an affair that for now its details remains fuzzy.
A quick check onto the man's account, one wonders how a 23 year old man would be having intimate photos with such old senior government women who ought to play a role of his mother or grandmother rather than his girlfriend.
On social media, many praised Chacha and saw a problem with Sabina with her fellows
So one Benson Chacha claims to have been involved with 13 female MPs!! Huyu ndio anafaa kuitwa Chief whip!

— papi Chulo (@Celextn_Maurice) April 3, 2018
SMILING CRIMINAL? It's unusual of any accused person to laugh away the supposed serious charges against VIPs while in the dock. Benson Wazir Chacha must be naturally a humorous person or possibly holds a secret weapon against his accuser and friend – Murang'a MP Sabina Chege pic.twitter.com/RXGdBPR43A

— COFEK @8 Years of Service (@ConsumersKenya) April 3, 2018
Should Waziri Benson Chacha a.k.a Benson Masubo Chacha be jailed for getting money from stingy MPs using the name of Sabina Chege? This boy-child seems to have special skills & talents. I think men of goodwill should not allow such skills to waste away in prison! pic.twitter.com/UdhsxGk0Ih

— Capt Collins Wanderi (@CaptWanderiCFE) April 3, 2018
Interesting development, Benson Waziri Chacha the man said to be in the middle of a con game targeting MPs had sexual relationships with 13 female MPs + other senior gov't officials.

He videotaped all the escapades & used the clips to blackmail MPs to send him cash. pic.twitter.com/uP3jLdszNC

— Kenya West© (@KinyanBoy) April 3, 2018
Chacha was preparing documents to move in to a fully paid apartment in Zanzibar before his arrest.
Check out the photos obtained from his Instagram account named 'El Chapo Junior 2'
Muranga women rep Sabina Chege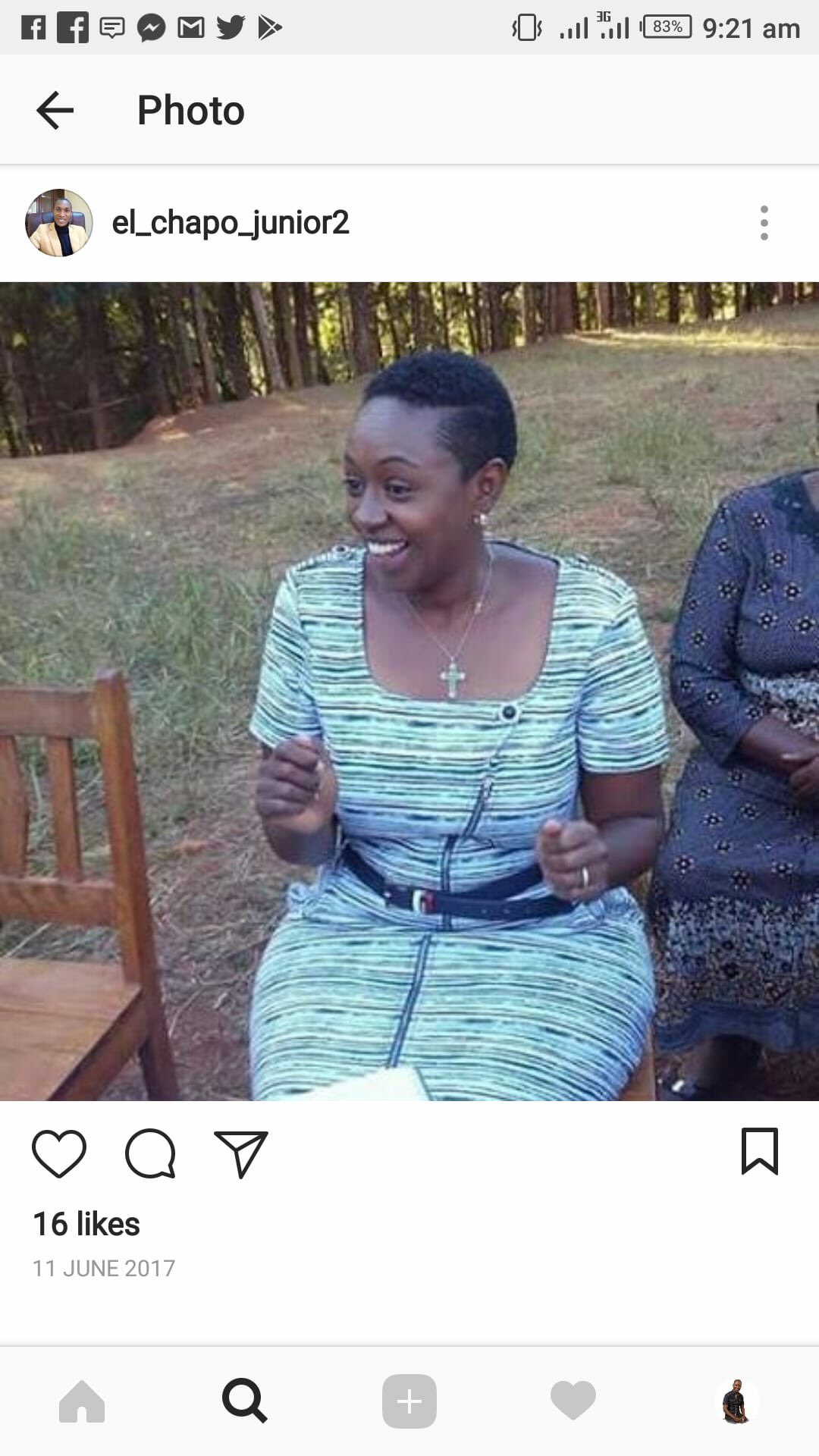 Former Nominated senator Naisula Lesuuda
Former Bomet women representative Cecilia Chelangat Ngetich
Top senior government Officials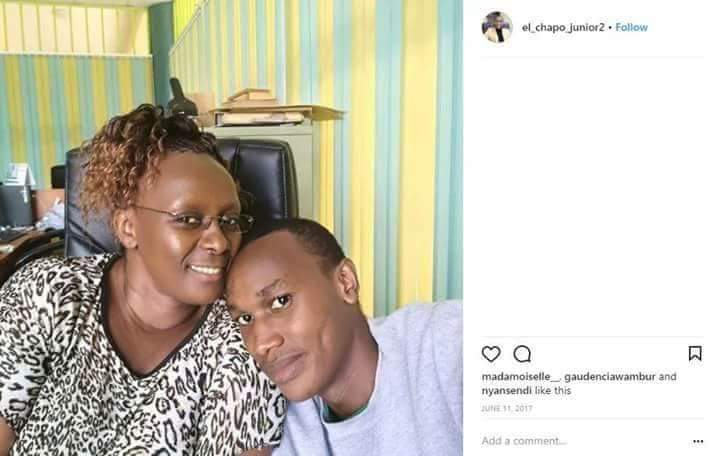 MP Millie Odhiambo