5 Facts About The Young Women Rep Aspirant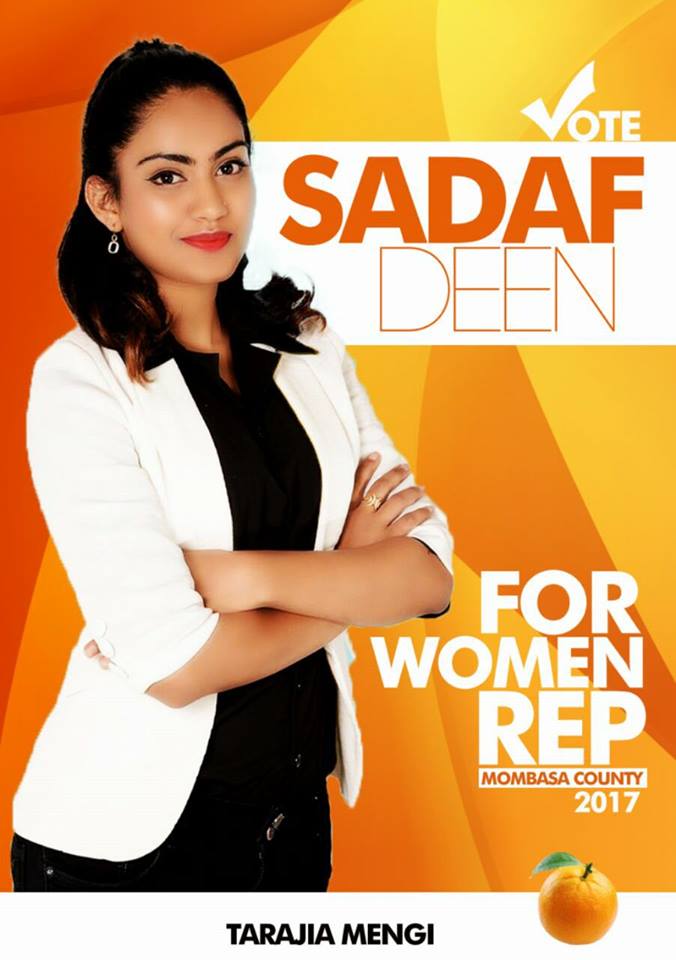 If she wins the post for Mombasa Women Rep, she will go in the records as the youngest political leader Kenya has ever had at just 20, however she will be behind Uganda's female MP leader who joined politics at just 19.
Sadaf Deen of Caucasian decent, presents a fresh breath to a post widely dominated by other tribes in Kenya.
Here are some interesting facts about the queen
1.She calls her agendas as Hi5 which include offering good leadership for the people, empowerment of women and youth, better health care, development of businesses and finally, equity in distribution of resources.
2.She was born in Kenya and can speak fluent Swahili
3. She however studied abroad before coming back to Kenya
4. She is a well established business woman with several business entities in coast at just 20
5.She is a member of ODM "I decided to join ODM since I want to grow politically and be mentored. I have been following what Raila has done for the country and I want to walk that path," she said.
Comments
comments