Sports
10-Year Old Kenyan-Canadian Footballer Invited for Trials at Real Madrid Academy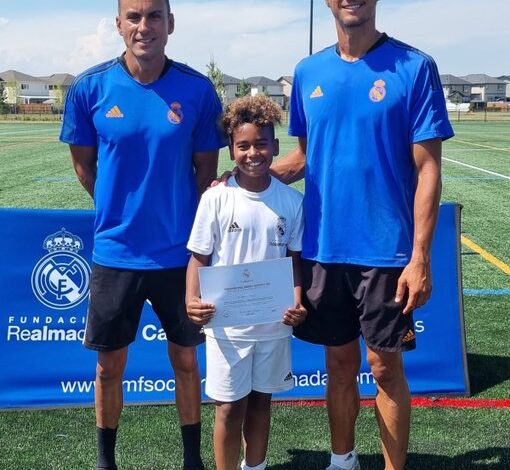 Ndegwa Kun'gu, a 10-year old Kenyan-Canadian kid, has been invited for trials at the Real Madrid Academy in June. The young football player, who currently plays for the Brampton Youth Soccer Club in Ontario, Canada, was scouted by Real Madrid during a tournament in Spain last year.
Kun'gu's talent has been recognized by many in the Canadian football community, with his coaches describing him as a "phenomenal player" who has a bright future in the sport. His family is proud of his achievements and excited for him to have this opportunity to showcase his skills at one of the most prestigious football academies in the world.
The Real Madrid Academy is known for producing some of the best football players in the world, such as Cristiano Ronaldo, Gareth Bale, and Karim Benzema. It is a dream destination for many young footballers, and Kun'gu is no exception.
The young footballer has been working hard in preparation for the trials, putting in extra training sessions and staying focused on his goal. His coaches have been supportive and have been helping him to fine-tune his skills and prepare for the challenges that lie ahead.
Kun'gu's success story is a source of inspiration to many young football players in Kenya and Canada, showing that with hard work, determination, and talent, anything is possible. It is also a reminder of the importance of investing in youth sports programs, which can help to identify and nurture young talent, providing them with opportunities to reach their full potential.
As Kun'gu prepares to head to Spain for his trials, his family and supporters are rallying around him, offering their best wishes and support. Whatever the outcome of the trials, Kun'gu's achievement of being invited to try out at the Real Madrid Academy is a testament to his talent and hard work, and a sign of great things to come.