13 Behaviours That Will Damage Your Career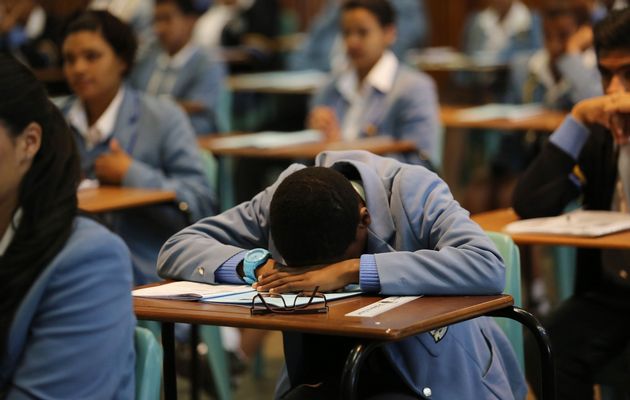 Bad habits we all have, but some can seriously harm our career and professional image than others.
Spending in the office, wasting time on social networks, often failing deadlines and inappropriate goals or comments are just a few examples of how your attitudes can detract from your career path.
See the following tips and identify the habits that can sabotage your career:
1. CUSQUICE
Complaining about customers and co-workers with other people in the office, passing someone's personal information to third parties or any inappropriate comment is a bad sign. It damages the credibility of their skills, is not productive and can keep other people from themselves.
2. TO BLAME OTHER PEOPLE
Not taking your share of the blame and using lies to escape situations of confrontation is a bad habit. Over time, people come to realize this characteristic and when it's true, no one will believe it.
3. FAILING DEADLINES
Failure deadlines is right professional sabotage. Doing this once, because of an unforeseen situation or an emergency is understandable, but keeping this posture as habit shows that it is someone unable to cope with requests and goals.
4. PROCRASTINATION
Avoiding responsibilities and leaving everything to the last minute is a bad habit, whether you are a student or a postdoctoral professional. Planning your tasks is essential so that they can be fulfilled in the right time and with the best possible quality.
5. BE WORKAHOLIC
Working too much and not imposing limits on your work schedule, taking work home and not being able to enjoy leisure time is very harmful not only for your career but also for your personal life and for your health. Maintaining balance is essential if success is to be achieved and preserved.
6. LOSING TIME ONLINE
Accessing social networks and other sites that have nothing to do with your work demonstrates lack of commitment and attention. If curiosity is too great do this before going to work.
7. BAD COMMUNICATION
Do not leave other people in the dark. Not communicating is as bad as doing it improperly. Inform your superiors and colleagues about what is happening and ensure that no one will have to wait for your information to continue with the work. Otherwise it will pass the image of someone who is disorganized and who does not know how to work as a team.
8. LACK OF HYGIENE
Sloppy appearance and poor hygiene directly affect your relationship with other people, colleagues and clients. This habit demonstrates a lack of responsibility and commitment to work. Look around and maintain the level of appearance of your colleagues, always betting on professionalism and good taste.
9. DO NOT WRAP
Creating relationships with people in your office is very important. Be very timid or busy, try to get involved with others and take advantage of the new relationships you may develop.
10. DO NOT ACCEPT RESPONSIBILITIES
If you use the phrase "I have not been hired for this" more than once a week, so be very careful. Not accepting responsibility for yourself and being part of the team is a bad habit that can lead to dismissal, faster than you think.
11. LACK OF LABELS IN THE E-MAILS
Some details make all the difference to your professional trajectory. One of them is the etiquette in corporate emails and grammatical errors. Who will rely on the work of a person who does not know how to express himself well and who sometimes sends dubious, confusing emails?
12. TO GET LATE
Punctuality is the cornerstone of professionalism. In some countries, the lack of punctuality is considered a lack of character. Be sure to arrive on time for meetings, the office, and any other appointments where your presence is required.
13. RESIST TO CHANGES
Resisting changes in work means that you are left behind and disposable. Complaining about new processes, technologies and development makes others resent you. Be part of the team and do not resist progress.
Comments
comments