Fashion
20 Amazing Ways You Can Use Those Lonely Socks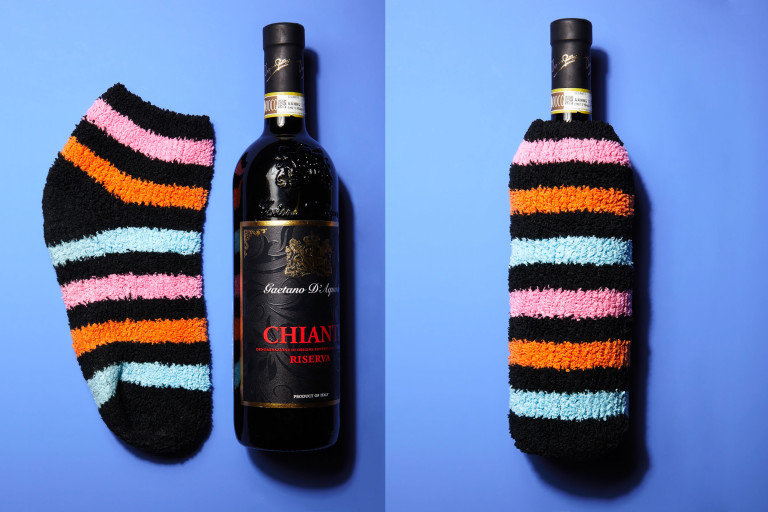 It's time to bring out all those lonely orphan socks that you've been accumulating for long and put them to work. Here are the best ways to do so.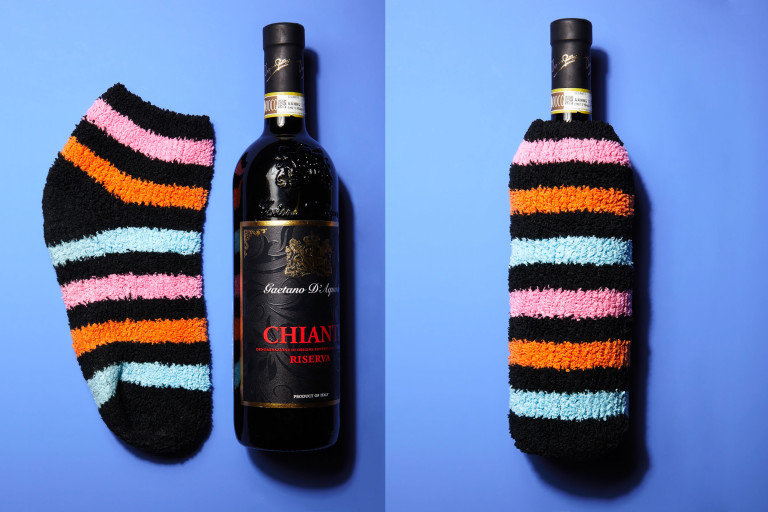 61. Put a tennis ball or chew bone inside a sock, knot it, and you've got a pull toy for a dog.
62. If you can sew and have a miniature or teacup dog, you can actually make a fetching sweater and cap ensemble from just one sock.
63. You can also make a pet bed for a small dog or cat. Construct a stuffed snake, coil it, and sew it into an oval.
64. Hamster owners: there's a craft for you, too. You can make a sleeping bag for your wee one.
65. Use a bigger, prettier sock to make a jacket for a flask.
66. Use the cuff as a soda or beer can coozie to keep your hands dry and your beverage cold.
67. When you go on a hike or day trip on a hot day, pack a frozen water bottle and put a sock over it to keep the water cold longer.
68. Use a sock cuff as an eco-friendly alternative to cardboard coffee sleeves. Or, use it at home to hold hot mugs.
69. Next time you give someone a bottle of wine, wrap it in a cute sock (not a white athletic sock) to dress it up and cushion it.
70. Socks can be turned into a chestful of soft toys for your kids. The most easiest and most basic is the sock puppet.
71. By taking a sock, stuffing it, and sewing it, you can turn it into a zoo's worth of animals, both real (monkeys, rabbits, chickens, owls, sheep, lions, octopi, bears) and imaginary/extinct (dinosaurs, monsters, dragons). Look on Etsy and Pinterest for ideas.
72. Use a stuffed sock as the head for a homespun hobby horse.
73. Craft a school of stuffed fish from socks, put magnets in them, make a fishing pole from a wooden dowel from yarn or ribbon and a washer, and presto! You've got a sock fishing game. (Note: Please be careful about playing with magnets around young children who could accidentally swallow them).
74. Remove the magnets and attach the fish by strings to a frame, and you've got a fun mobile.
75. Put a bell inside a baby sock, add polyfill stuffing, sew shut, and embellish to make a rattle.
76. Construct a hacky sack by filling a single sock with rice or lentils or sand, shaping into a ball, and sewing it closed.
77. Furnish the fixings for an indoor snowball fight by constructing stuffed snowballs from athletic socks.
78. Put together an adorable, 3-D advent calendar for a child. Use babies' or children's socks in attractive colors or patterns, attach numbers, enclose gifts, and pin up.
79. With scissors and pins, you can make all kinds of clothes for all kinds of dolls, whether they're Barbies, American Girls, or others.
80. Since soap can be slippery for small hands, put the bar inside a clean sock and knot it to make it easier for kids to use.
81. Cut off the toes from a sock and use the cuffs to protect baby's knees when they're learning to crawl.
82. When your baby has chicken pox or insect bites, put socks over their hands to stop them from scratching themselves. (And don't miss these other genius parenting hacks.)
83. Cut up spare adult socks to use as baby washcloths.
84. One adult sock can be stitched into a pair of socks for a baby.
85. You can also sew together two adult knee socks (use colors or patterns that go together) to make leggings for a baby or toddler.
86. Since kids are frequently ripping their clothes, spare socks can provide comfy material for patches. You can also use a spare sock to add pockets to their clothes.
87. Depending on how many socks you have and how big your imagination is, you could use them to craft a portrait or an art installation.
88. Finally, why not use your socks to find the next big business idea? After entrepreneurs Arielle Eckstut, Jason Dorf, and Jonah Staw noticed that teens and tween girls were wearing mismatched socks due to the missing sock problem, the trio founded the company Little MissMatched, which began selling socks in colorful packs of three (each with a different color or design). They've since expanded into clothes and bedding.