In the bustling streets of Kenya, where ambition meets innovation, a wave of aspiring entrepreneurs is breaking barriers by starting businesses with no initial capital.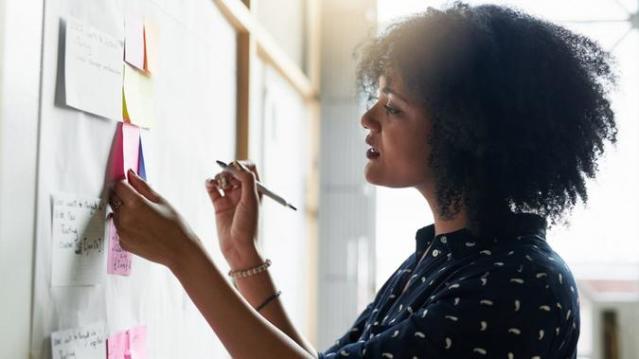 These resilient individuals prove that determination and creativity can pave the way to success.
Here are 20 business ideas that require little to no money to kickstart your entrepreneurial journey in Kenya.
Freelance Services:
Leverage your skills in writing, graphic design, or programming to offer freelance services online.
Consulting:
Share your expertise in a particular field, whether it's business, education, or technology, by offering consulting services.
Digital Marketing:
Utilize social media platforms to help local businesses establish and grow their online presence.
Event Planning:
Plan and organize events for individuals and small businesses, creating memorable experiences.
Tutoring:
Offer tutoring services in subjects you excel at, providing assistance to students in need.
Cleaning Services:
Start a cleaning service targeting residential areas or small businesses in your community.
Handyman Services:
Use your skills in plumbing, electrical work, or carpentry to offer handyman services.
Mobile Car Wash:
Bring the car wash to clients' doorsteps, offering convenience and quality service.
Fitness Training:
Lead outdoor fitness classes or provide personalized training sessions without the need for a gym.
Blogging:
Share your passions and insights through a blog, generating income through advertisements or sponsored content.
Online Reselling:
Use online platforms to resell second-hand goods, providing affordable options to your community.
Photography Services:
Capture special moments at events or offer portrait sessions using your smartphone.
Social Media Management:
Assist businesses in managing their social media accounts and growing their online presence.
Pet Services:
Offer pet sitting, dog walking, or pet grooming services to local pet owners.
Home-based Catering:
Showcase your culinary skills by starting a small catering business from your home.
Language Translation:
If you're multilingual, offer translation services for individuals or businesses.
Handmade Crafts:
Create and sell handmade crafts, such as jewelry, artwork, or home decor, on online marketplaces.
Virtual Assistance:
Provide administrative support to businesses or entrepreneurs as a virtual assistant.
E-book Publishing:
Write and self-publish e-books on platforms like Kindle, sharing your knowledge or storytelling.
Social Impact Initiatives:
Start a community project, such as a neighborhood clean-up or a skill-sharing program, fostering positive change.
In a landscape where passion meets resourcefulness, these business ideas showcase the potential for entrepreneurs in Kenya to thrive, even with minimal initial investment.
It's a testament to the resilience and creativity embedded in the entrepreneurial spirit of the nation.