6 Things A Boss Should Never Do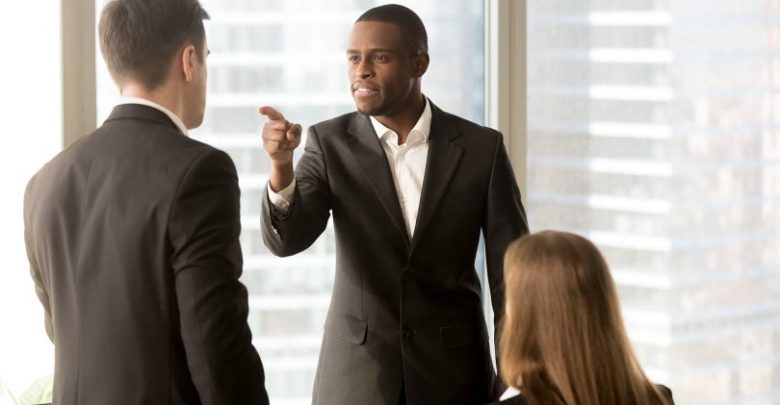 There is a subtle border line that distinguishes the professional treatment of disrespect. We tell you 6 scenarios that constitute an overreach of the bosses and that will force you to take action on the matter.
To keep you alert, we tell you 6 scenarios that suppose an overshoot of the Boss and will force you to take action on the matter:
1. THE BOSS MAKES REFERENCES TO YOUR SALARY IN FRONT OF OTHER STAFF MEMBERS
Salary, increases, bonuses, or the amount of overtime payment is private information, which does not have to be known by other employees because of your superior.
If your boss usually makes comments such as, "I know they do not pay you enough," or "let's go, they pay you too much," remind them that these kinds of appreciations made in public can lead to resentment among colleagues.
2. THE BOSS SCOLDS IN FRONT OF OTHERS
This constitutes a form of intimidation, which is never acceptable or appropriate. While you may have made a mistake or an obvious mistake – which could start a serious discussion and / or analysis – a good boss will take care of this in private.
3. THE BOSS HAS UNREASONABLE EXPECTATIONS
This is a complicated situation, since it can be difficult to determine if the boss's expectations are unfair .
The conclusion is that managers must communicate their expectations of performance at work with clarity and precision, they should help employees when necessary, and establish reasonable timeframes for the phases of each project.
4. THE BOSS SHARES TOO MANY PERSONAL DETAILS
Your role is as an employee, not as a therapist. The boss should not share problems or details of his personal life, even if he considers you a friend.
If the conversation turns regularly in that sense, it is recommended that you be very brief in the answers , then change the subject and return to discuss matters related to business. Remember that this goes both ways. Do not bring your own problems or personal life to the office.
5. THE BOSS MAKES INAPPROPRIATE REFERENCES
Before any comment that generates discomfort or feelings of discomfort, let them know – in a direct, precise and educated way – the situation to your superior.
This includes jokes and emails, or comments about your physical appearance, etc.
6. THE BOSS CONSIDERS THAT SEX, RACE, AGE OR RELIGION IS A KEY FACTOR FOR JOB PERFORMANCE
None of this has to do with your ability to perform functions correctly within the job. In cases of discrimination or unfair treatment, it is advisable to go with a superior, or manager.