Working in the most powerful military in the world would be a wish of many Kenyans.
However only a few of them can realize this kind of a dream.
We feature some of brave Kenyans who are serving in the US military such as Navy, Marine Corp, Army, Air Force and in the National Guard.
Fiona Akoth
Fiona Akoth, is the first Kenyan to join US Air Force. But how did she join the most coveted military country in the world?
Fiona hails from Kisumu county, close to her home was a small air strip where she would watch planes land and take off.
This is where he dreams to become a pilot began. But being the pilot of the most powerful nation in the world is something she never imagined before.
At the age of 13 years however, she new that she will one day visit USA, because her mum was studying in a US based college while she stayed with her grand parents back at home.
And lucky enough, she moved in with her mother at the same age and was enrolled at a local school in Texas, USA.
"I was well engrained in the roots back in Kenya. I had to leave a familiar country with a familiar group of friends when I was just becoming a teenager looking for a solid foundation, and that was challenging," she recalled her move.
Fiona Akoth's moment came in 2017 when she joined Colombia Airforce Base as a 14th Student Squadron Student Pilot in Mississippi, USA.
She was immediately enrolled into LEAP, aka the Language Enabled Airman Program because she is fluent in Swahili.
This allowed her to help US military to built good relationships with the communities in Africa especially Kenya.
"It was a unique experience," Akoth said. "I got to go back to Africa and help the Air Force communicate with my people."
Allan Ngare


Kenyan born Allan Ngare is living a dream of many green card applicants who wished to move to United States Of America.
When he applied for the green card, he did not only land a permanent residence, he won a spot in the US military. Good enough he is poised to acquire US citizenship status.
The US green card which he benefited from, is a US program which awards the rest of the world a permanent residence for about 10 years based on renewal and conduct of the applicant.
Annually, a total of 50,000 slots are usually available for grabs, of which more than 17,000 Kenyans have won for the past years since the program began.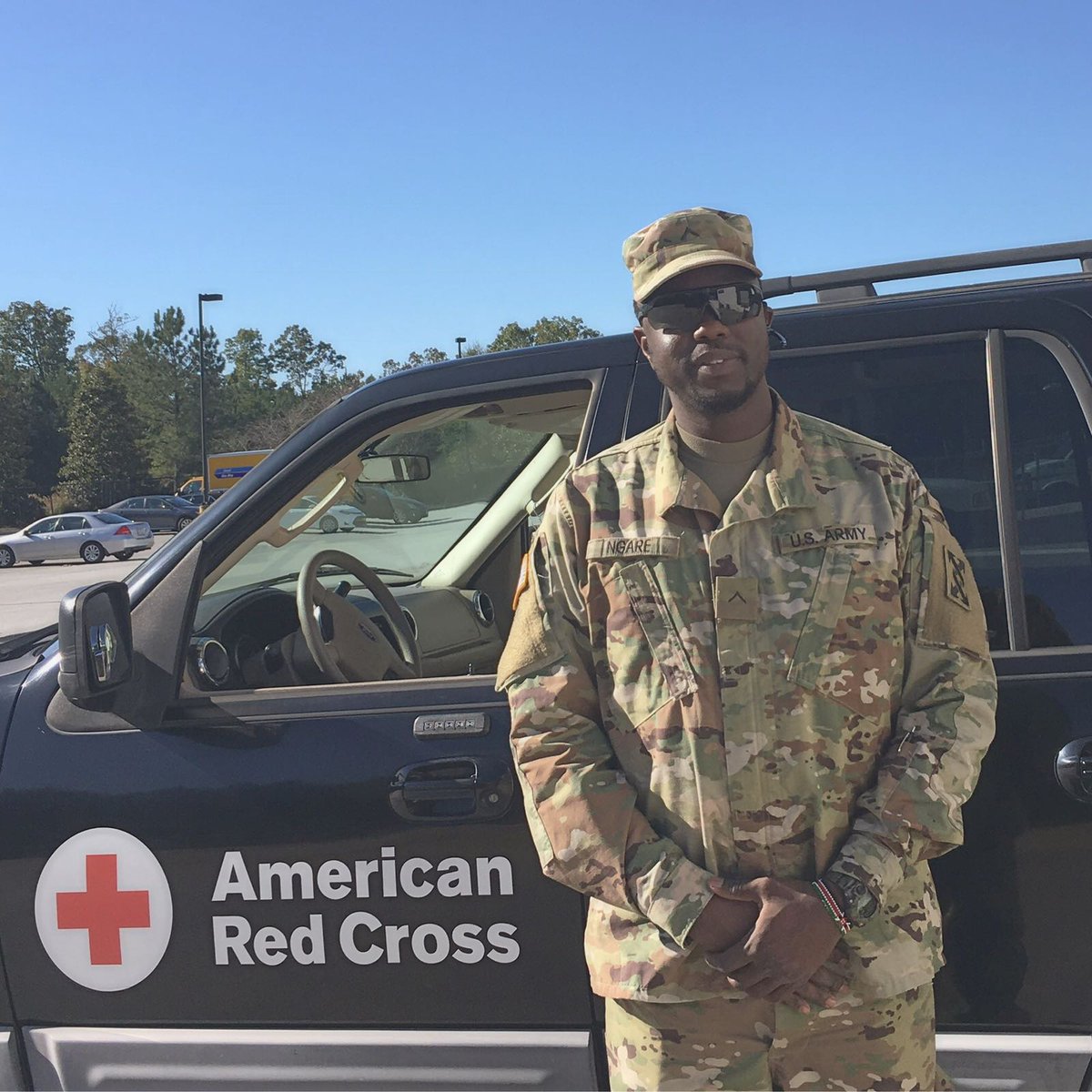 The coveted green card can be applied via Diversity Lottery Program or directly through the US Citizenship and Immigration services with the first being the most preferred.
Successful applicants can easily be granted citizenship after a stay of more than 5 years upon application.
Below are some of the inspiring facts you should know about Allan Ngare
Allan Ngare is from Oyugis, a small town in Homabay county, Kenya
He also has a brother who is studying on a full scholarship in US, Martin Ngare
Allan doubles as a truck driver besides his army skills where he drives trucks ferrying Red Cross logistics
He also volunteers with the humanitarian groups
In the US Air force, Alex has not stopped advancing his military and aircraft knowledge
Before he was admitted to the US army, he went through a tough exam which he equally did well
How did he join the army, surprisingly he just walked to the military base, talked to the recruiter who later took him through the rest of the process
His status has earned him a paid health insurance and full scholarship, besides he traveled alot within and outside US
He won the US green card about 5 years ago. He says he had other of his family members living in US
Allan hopes to join in UN missions and work as a humanitarian officer.
Cecil Otieno
In 2010, Cecil Otieno arrived in US and joined the Marine Corps to become an officer.
Achieving his boyhood career of being a military man
"Back at home I was thinking of joining the military and my aim was to become an officer," said Otieno. "But at home I couldn't join the military because it was too corrupt, and only certain tribes could join."

He did not land the job immediately, not until he followed the right procedures .
"When I went to see a recruiter they told me, 'No you can't, because you're not a citizen' and that's why I decided to go Reserve, get my citizenship, get a four-year degree and then be able to live my dream of leading Marines."
Otieno grew up in Nakuru town, Kenya where life was not easy for him.
"We didn't have most of the things I have right now," he said. "Getting food … getting basic needs … was tough. There were days me and my family had to go without food."
He moved to USA courtesy of a Green Card
Nagi
Born in Kinangop from Central Kenya, Nagi serves as a MR3- E4 Nagi
He joined the US Navy and was sent to Navy training center in Greys Lake Illinois.
He currently serves in the United States Naval
Fridah Mwololo
At the age of barely 26 years old, Fridah was serving in the US Army as an engineer.
Fridah who lives in US state Prospect Park,New Jersey served as a a Residential Counselor at Department for Persons with Disabilities (DPD)
She also attended a US nursing school.
Kevin Yator
In 2009, Yator applied a green card an secured a chance to move to the US in a miraculous way.
Then Yator was an actor on Citizen TV's local drama dubbed 'The Team'
On March 2010 he received a letter from the U.S State department notifying him that he was successful. He was one of 3000 selected.
"I was in search for better opportunities and my cousin who was in living in the U.S, encouraged me to pursue a track scholarship."
"She also said I should apply for the visa lottery. So in 2009 I went into a cyber cafe and applied," Yator said.
Yator became a US citizen in August 2012, and is now stationed at Barksdale Air Force Base, L.A.
Shadrack Kipchirchir And Paul Chelimo
They went to USA after winning an athletic scholarships to American universities.
After college, they enlisted in the U.S. Army, which is open to non-citizens with legal residency. Chelimo signed up in 2014.
In 2016, Chelimo was only 25 years while Kipchichir was 27 years enlisted in US Army